Walnut X-Vision Staircase
Book an appointment to visit our Showroom 01952 608853
Black Walnut offers true beauty and in the contemporary architectural design of the X-Vision staircase design you can be certain that this staircase can make the right first impression when somebody enters your hallway.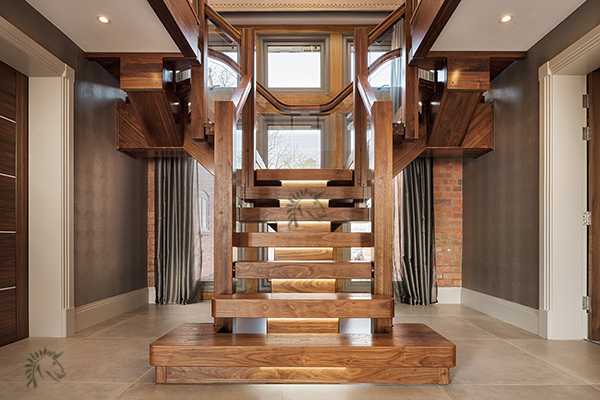 Above you can see a Central feature black walnut X-Vision staircase, LED light, structured texture to the Stair treads, This staircase also had our finishing option, Satin Finish Full Premium Plus service.
More on this Black Walnut X-Vision Staircase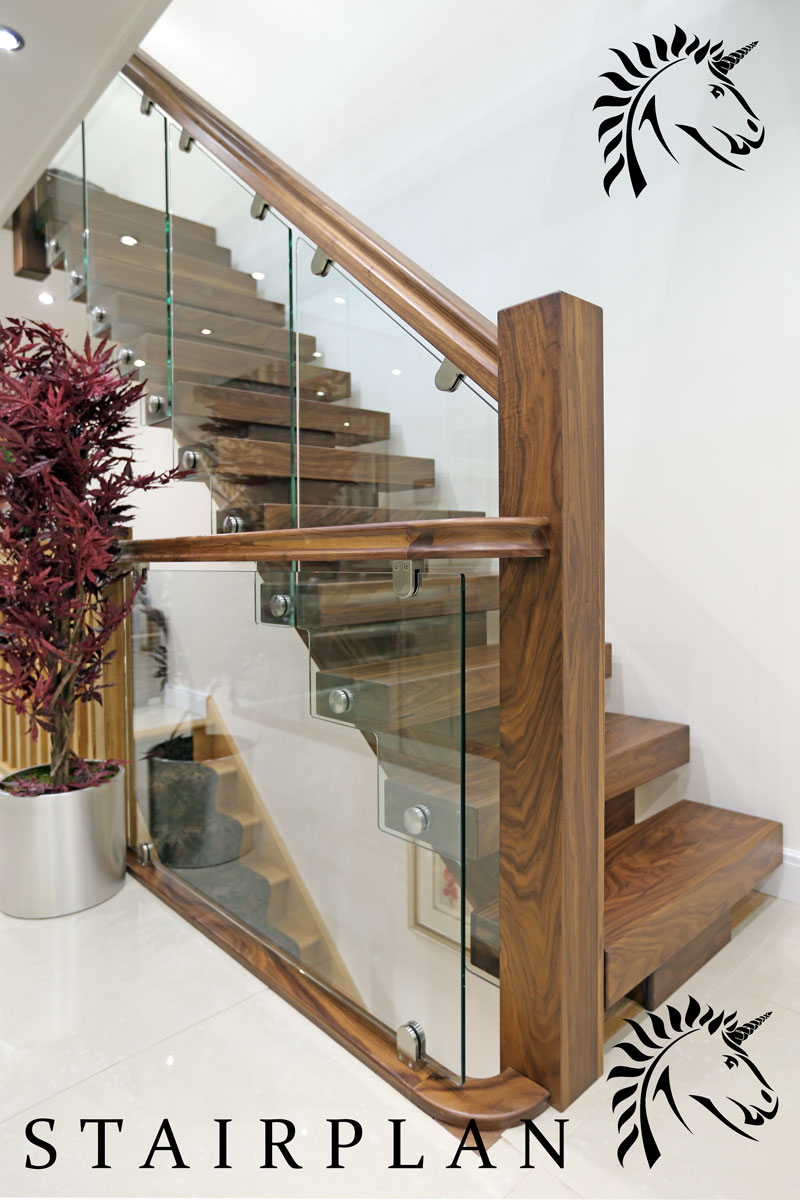 This X-Vision staircase has the stepped glass option where the lower line of the glass balustrade steps down inline with the underside of the stair treads.
A Walnut X-Vision staircase is available to view at our design and development centre in Telford.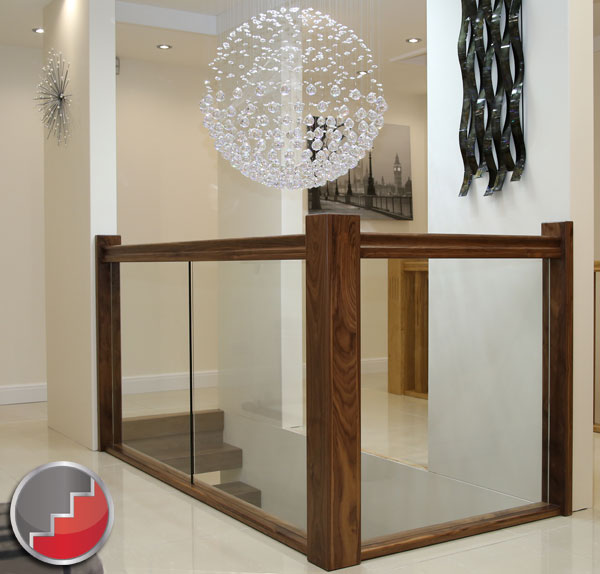 Milan Vision Glass Balustrading with Black Walnut handrail and newel posts - Vision glass with Walnut
The Walnut used in Stairplan staircases is a selected prime grade ensuring the highest in quality and stability for your new staircase. All sections are engineered in house using the highest grades of adhesives in our dedicated laminating area. Order these handrail parts online
Walnut Floating Staircase | New England Staircase | Denver Staircase in Walnut
When choosing a supplier for a quality Hardwood feature staircase it important to see a staircase in the flesh call us on 01952 608853.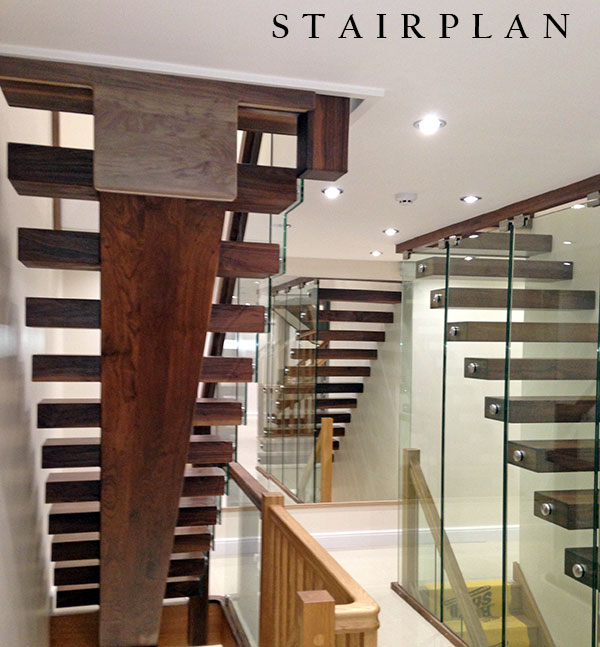 Here is a quick snap showing the back of the Black Walnut X-Vision Staircase in our showroom,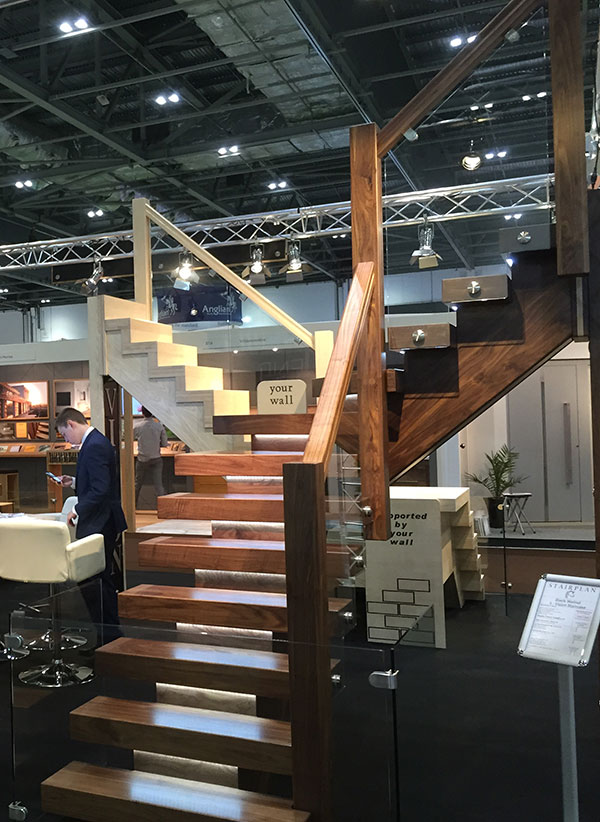 Above - This is the Black Walnut X-Vision Staircase shown at the Grand Designs Live exhibition in London, this particular staircase has the Steep Glass Option and the Optional LED lights set into the stair treads.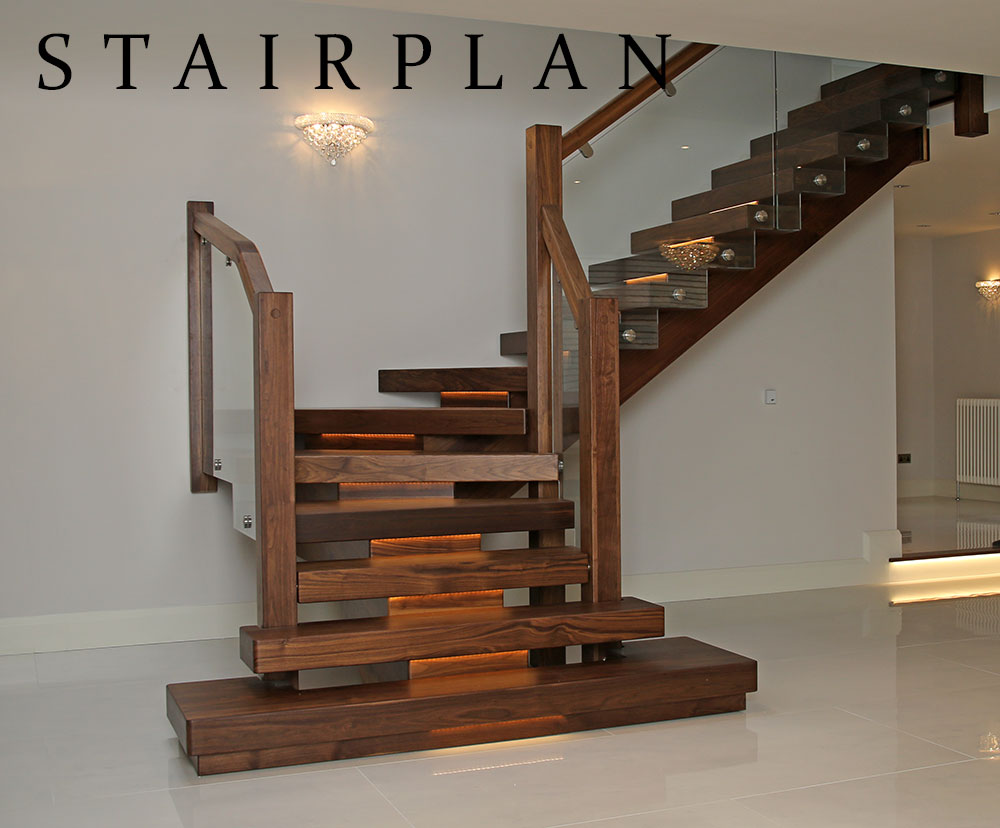 The X-Vision staircase is a premium feature staircase , American Black Walnut is continuing to grow in popularity as we enter 2021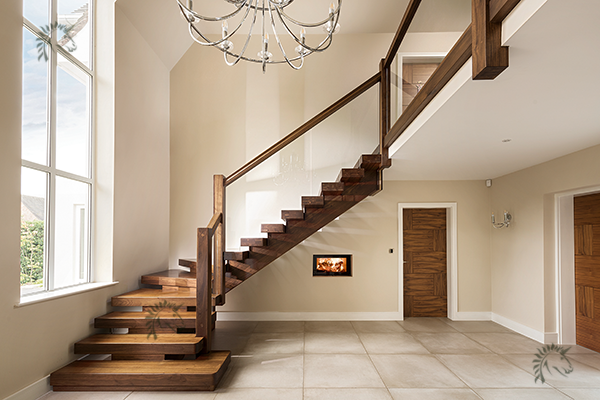 Here you can see a recently installed feature staircase - This X-Vision staircase has the option where the glass is recessed into the stair treads.More on this Luxury Staircase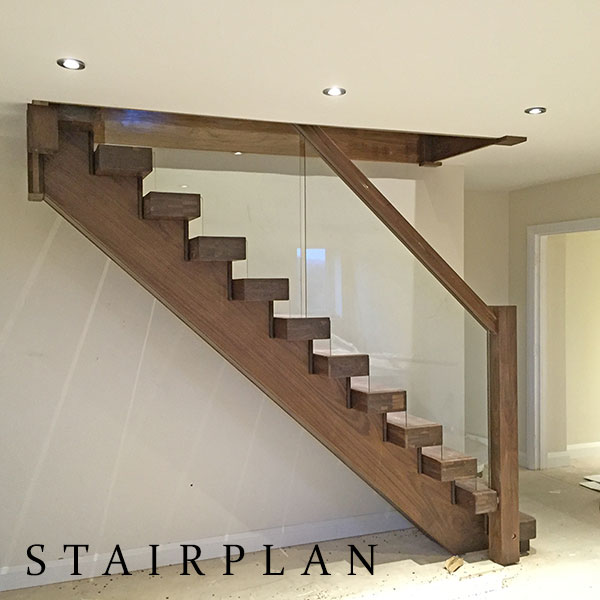 Above you can see a X-Vision staircase with option of having the Glass set into the stair treads.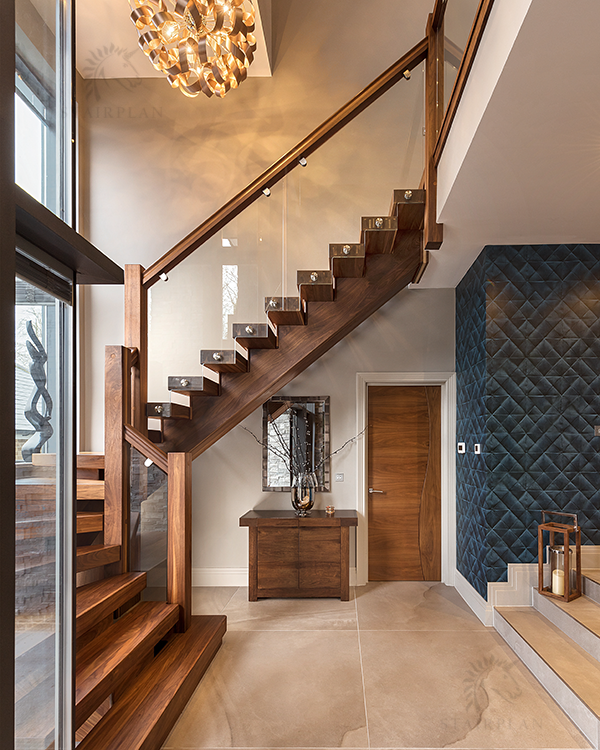 The X-Vision staircase is one of the few staircase designs that can really show the beauty of American Black Walnut.
More on this Walnut and Glass Staircase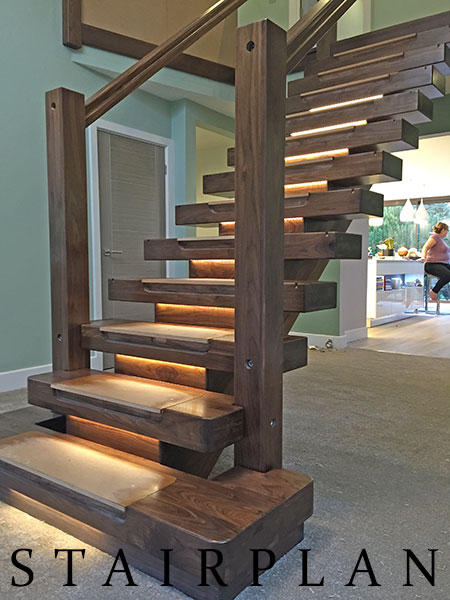 Above another Black walnut X-Vision staircase during the installation process prior to the glass being installed, this one has the optional tread recesses ready for carpet.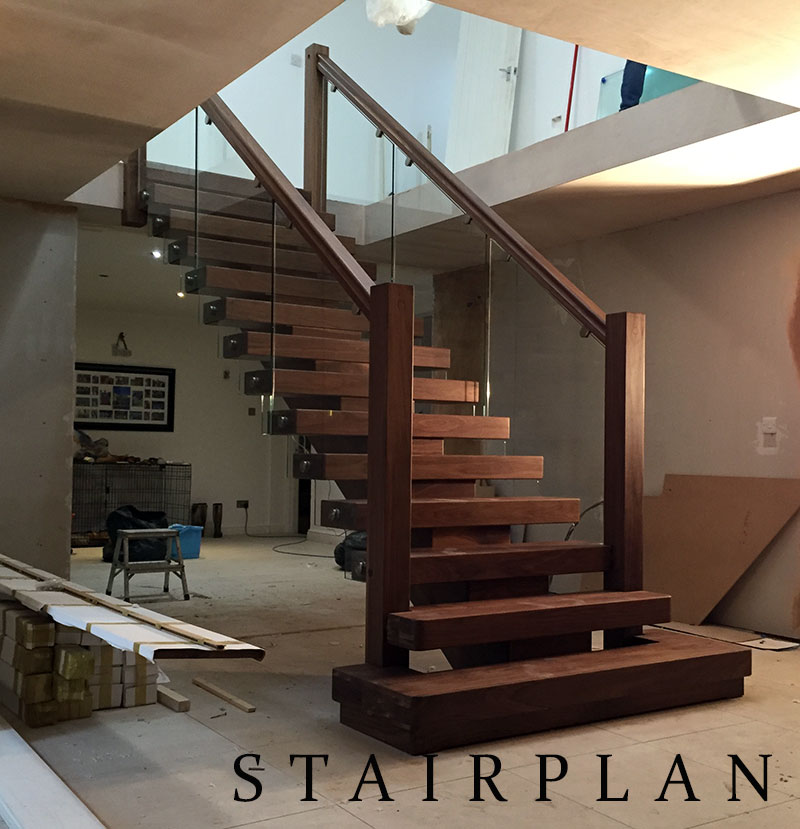 The American Black Walnut X-Vision staircase continues to be a popular choose as we enter 2017, shown here with a increased width and glass balustrades to both sides, the X-Vision staircase can be a focal feature in your hallway.