Bespoke Staircases
At Stairplan aswell as our standard specification made to measure staircases we can also offer Bespoke high specification staircases
Prescott Staircase
This Oak Cut string staircase has Bespoke 56mm spindles, Bespoke 140mm Newels and a Bespoke section handrail. Bespoke Scotia detail, Bespoke engraving to Cut string brackets.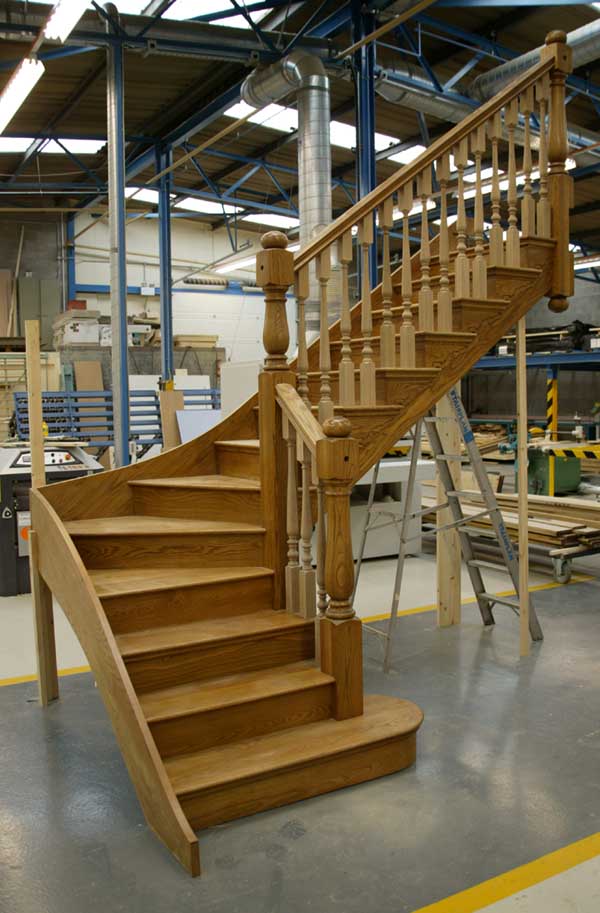 As you can see the staircase has been fully assembled in the workshop, this enables us to check that everything goes together perfectly and shortens the installation time.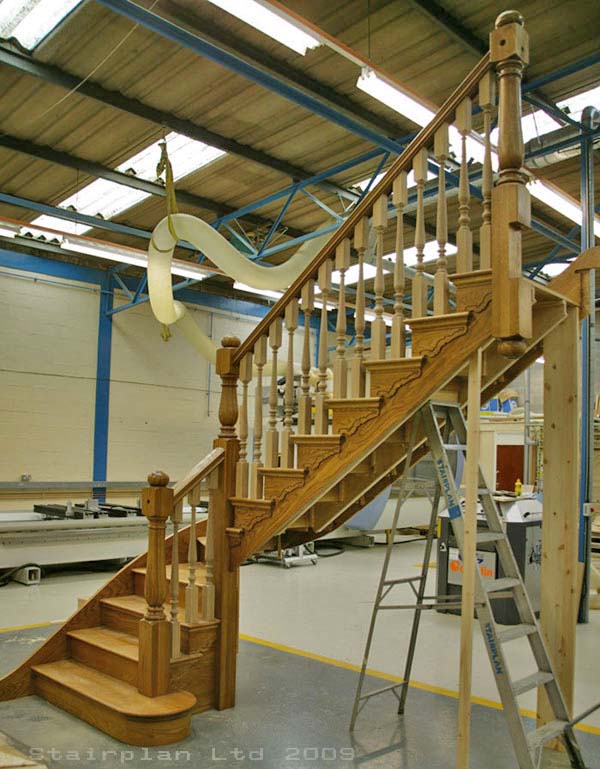 This staircase has been made with a shallower pitch than the maximum 42 degree pitch this is around 38 degrees, it is far more comfortable to walk up than a standard staircase, if you are planning a self build project it may be an idea for your Architect to allow for this when laying out your stairwell, too many people try to squeeze staircases in to tight spaces and 42 degrees and not enough thought about the comfort of walking up the staircase.
Look at Heritage Stair Spindles | Craftsmans Choice Stair Spindles | Brooklyn Staircase
Guide Price for a Similar Specifiaction Staircase with 115mm Newel Posts and 55mm Spindles £ 5500 + VAT
On this staircase we have also put some detailing into the Cut string bracket.
The Spindles are specialy turned with 2 different turning lengths to follow the pitch of the staircase along the handrail line and stay level with the treads at the bottom.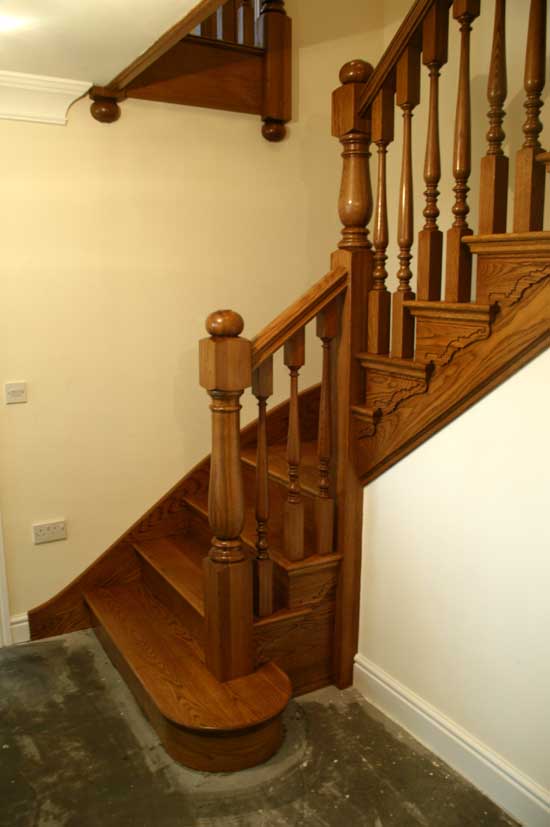 Landing Balustrade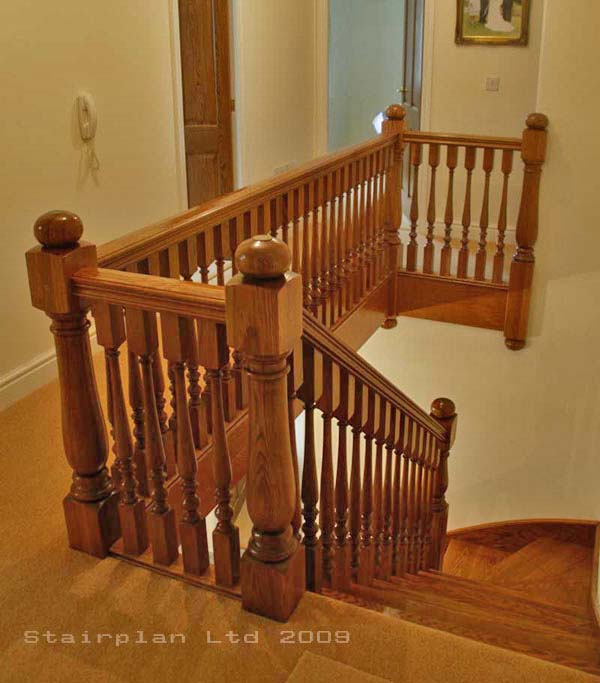 The selection of the timber in the staircase is also a key point, you can see from the pictures that there are no visible knots in the staircase, this is achived by selecting through the timber and can make a big difference to the waste timber, time and the cost of the staircase.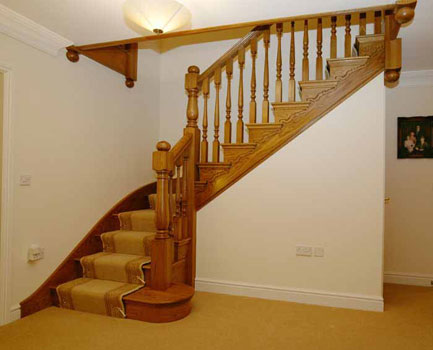 Other pages of interest
Netherfield Staircase
Brooklyn staircase
Oak Cut String Staircases | White Cut String Staircase with hardwood Treads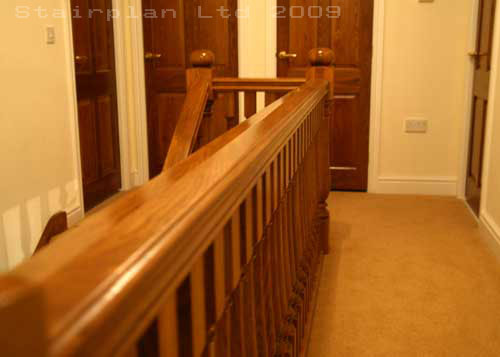 Geometrical Flared Staircase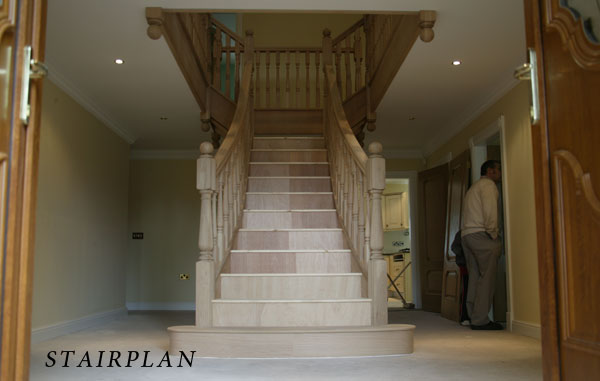 The Prescott Flared Staircase above with its geometrical curved strings and handrails make the perfect first immpression in the right hallway.