Stairplan's Workshop
At Stairplan we use the latest in CNC technology , Machinery and staircase production software available to the joinery industry. - See Pictures from our last stair workshop in Stafford Park - photos from our state of the art production facility in Hortonwood will be coming online also.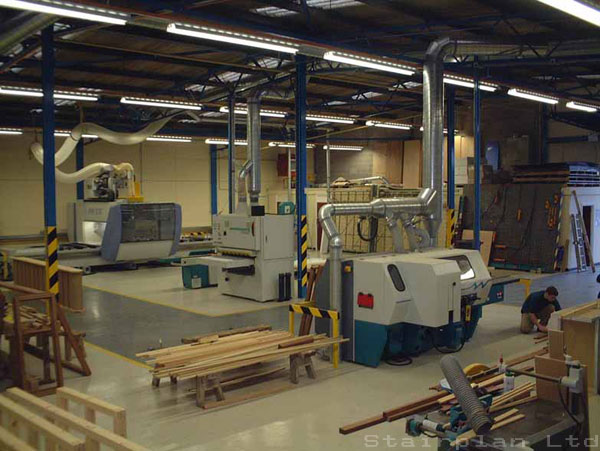 This photo shows our first Stafford Park workshop in around 2002 you can see our first CNC Router, this unit is around 7000 square feet and at this time following our move from Our old Dawley workshop we had no reason to think we would out grow this facility.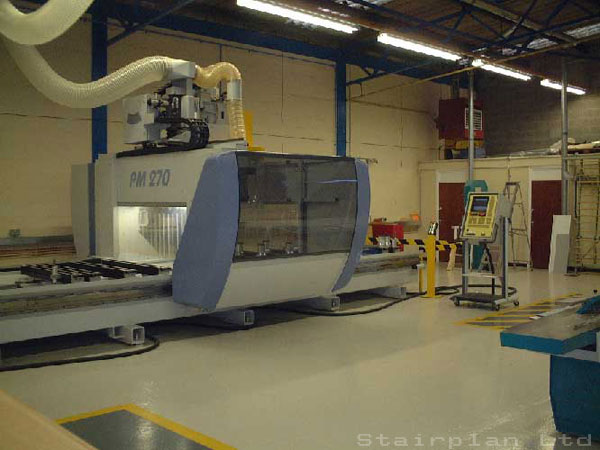 We now have 4 5 axis CNC routers at the Stafford Park workshop used for Staircase Production , we also purchased the adjoining unit in around 2004 which main use is our staircase assembly workshop taking the stafford park facility to around 14000 square feet.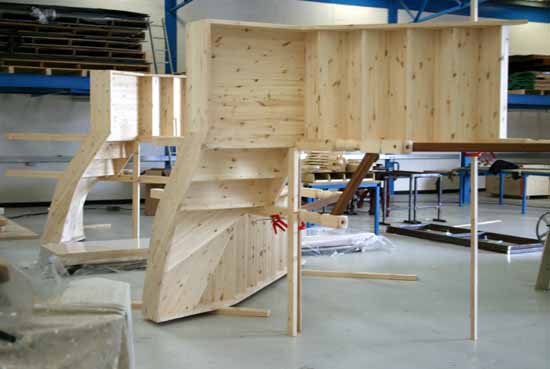 These Photos show part of the assembly workshop in the early days when we expanded into the second unit.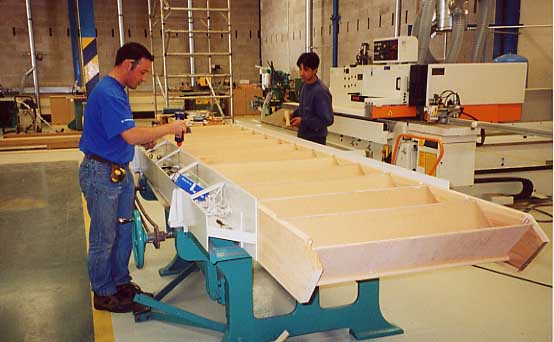 This photo shows a typical straight staircase being assembled in a specialised staircase cramp.
Now at the start of 2010 we are now set to move again - following our steady but continued growth in the staircase industry we are set to move to an new facility in Telford.
These Image shows you how we have outgrown the Stafford Park Workshop that is currently for sale as we are moving to a much larger facility in Hortonwood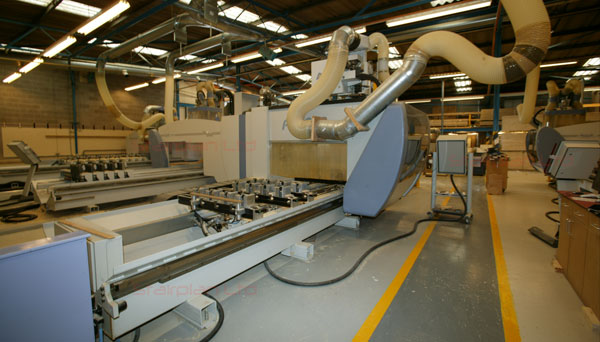 We currently operate with 4 5 Axis CNC Routers and 1 3 Axis CNC Router - Latest 6 Head CNC Moulder is now in full production also.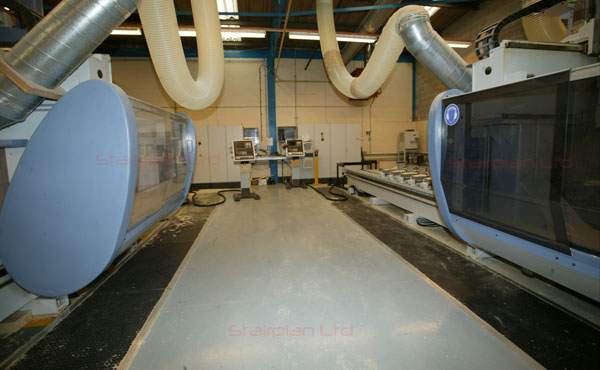 These are high specification heavy duty German Built machines offering a higher quality finish and greater reliability than the equivilent Italian CNC machines.
New Hortonwood Staircase Production Workshop

Our New Hortonwood Facility is one of the most advanced Staircase Production Facilities in Europe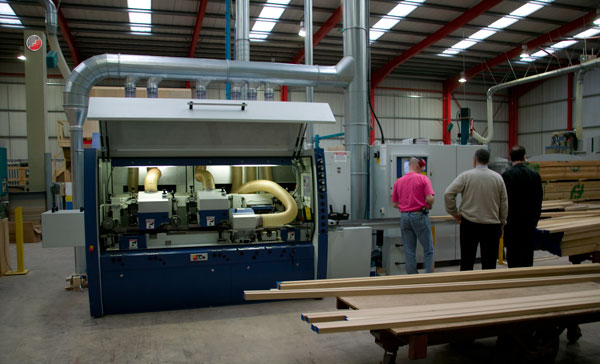 New Powermat 500 CNC Moulder to replace our Wadkin GD4U Moulder in 2011.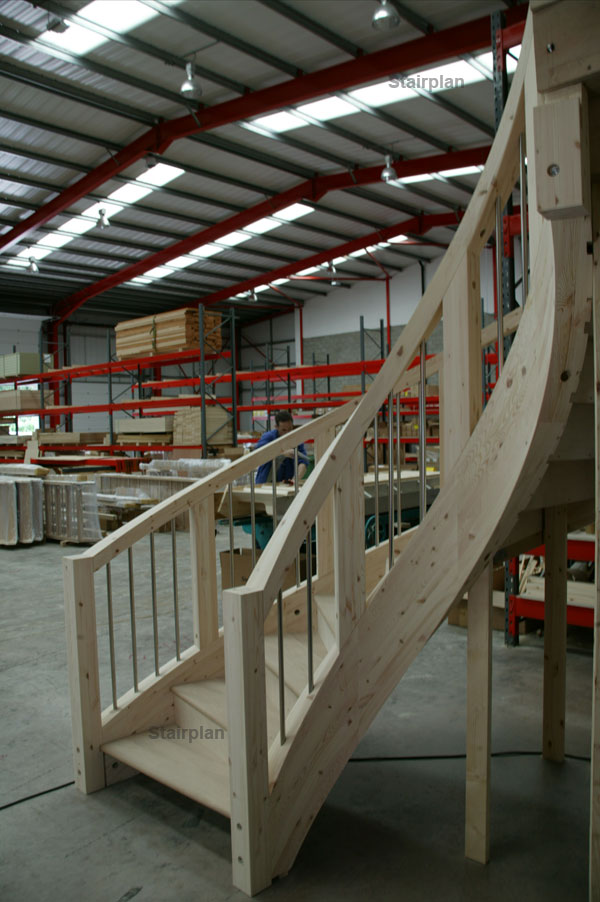 Curved Staircases manufactured in wood using the Latest in CNC Technology.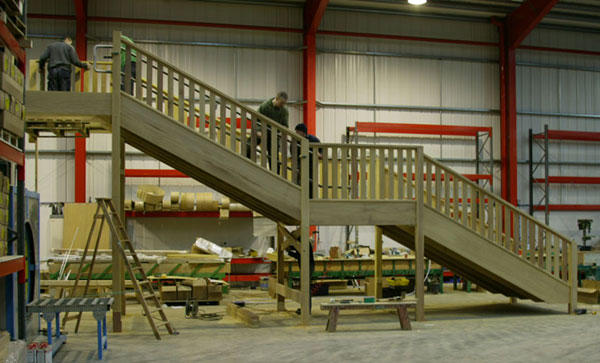 More space for larger Staircases to be fully assembled in the workshop.