External staircases
At Stairplan we also produce Iroko Hardwood staircases for external use,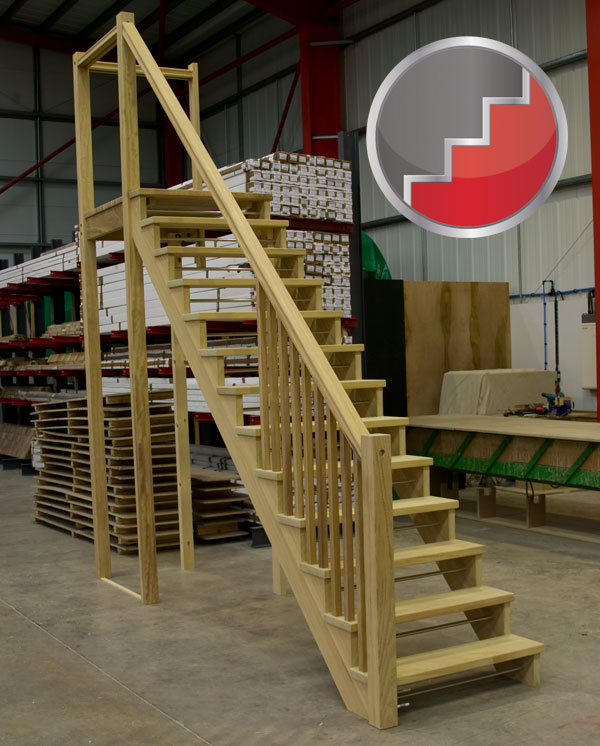 Above you can see our latest generation of External staircases, these have a Cut String detail, shown here with the upper platform section and Stainless Steel riser safety bars.
Staircases for Outside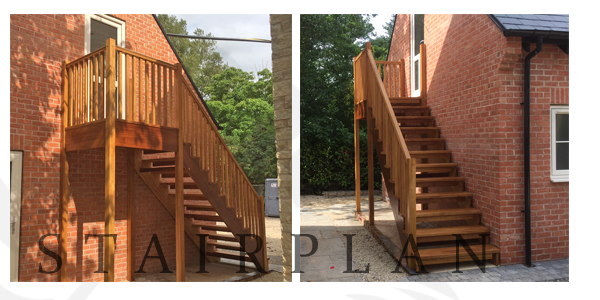 Above you can see a recently installed Iroko hardwood staircase. Iroko is one of the best hardwoods for outside use , the Iroko hardwood is classed as a durable hardwood. This staircase has a downstand riser compared to the others shown on this page with the Stainless Steel riser safety bars.
Below you can see a Iroko Openplan staircase complete with a platform at the top , the staircase in the photo has a extended platform most staircases like this have the platform the same width as the staircase and the staircase sits against the building.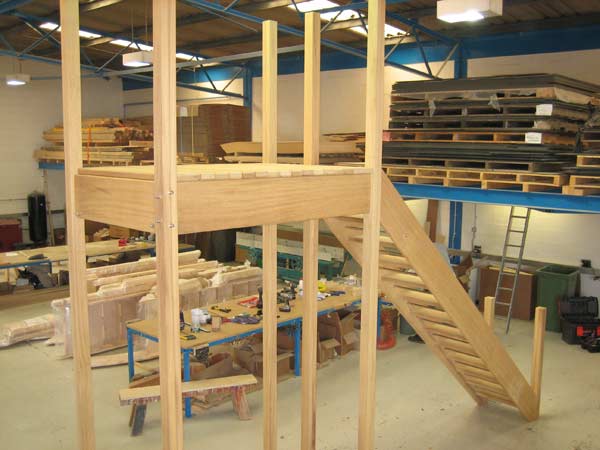 Iroko is the Ideal hardwood for External staircases - See a staircase with Balustrades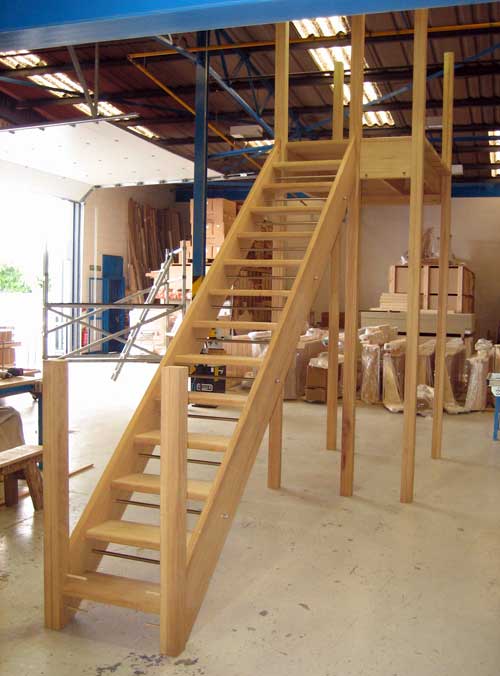 In most cases we supply the handrail and balustrade aswell but on this one the client was having some steel balustrade making bespoke to go between the newel posts that you can see on this staircase.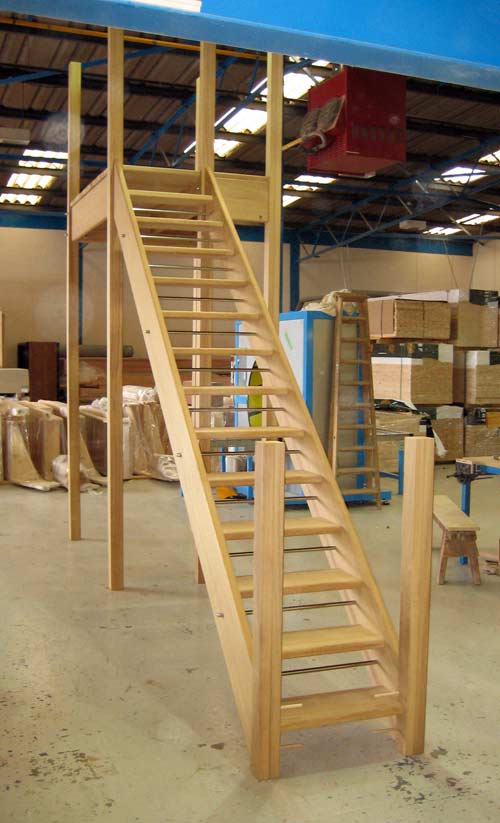 The riser safety bars are stainless steel.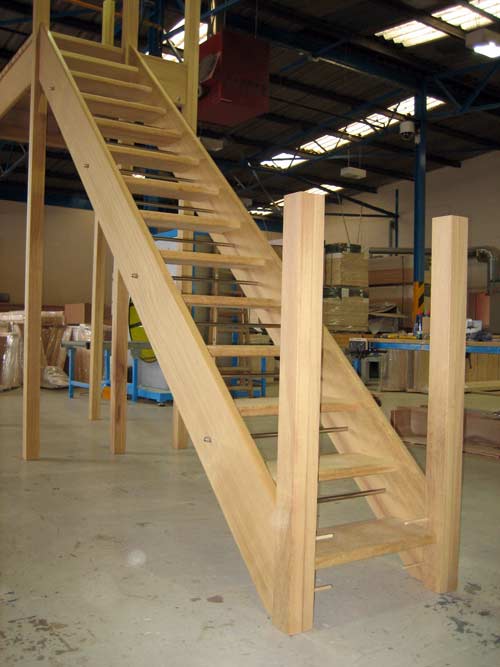 Staircases for Outside
Below another Iroko External Staircase being assembled in the Stairplan workshop, with this one we also have some photos showing this staircase installed.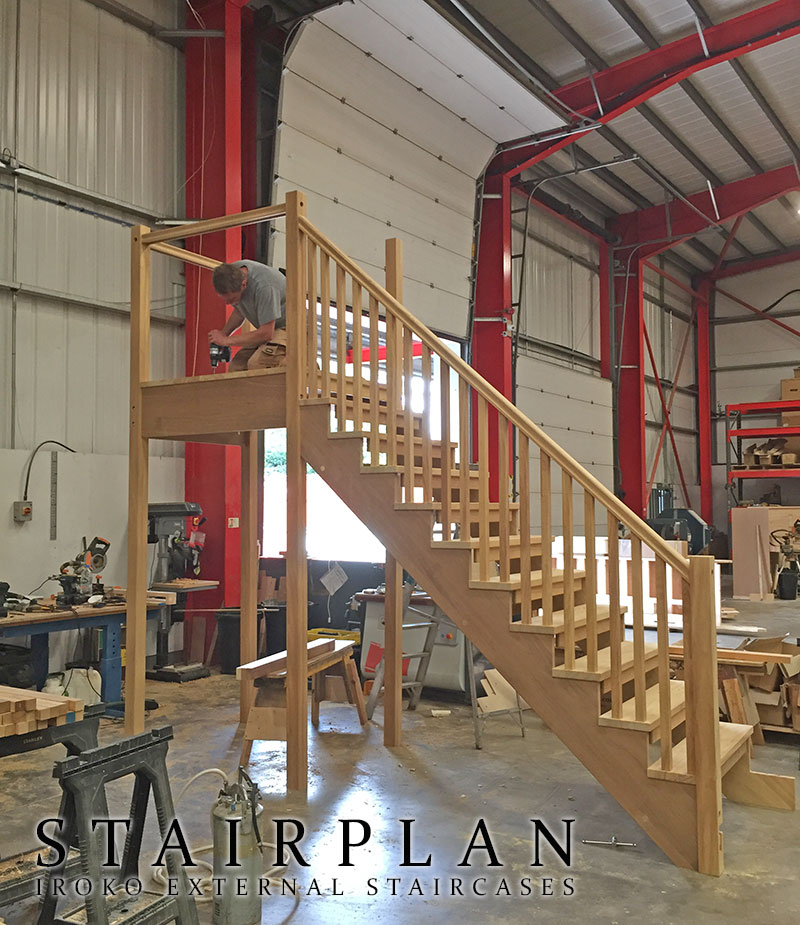 Full assembly in the workshop means a faster installation can be achieved by your installers.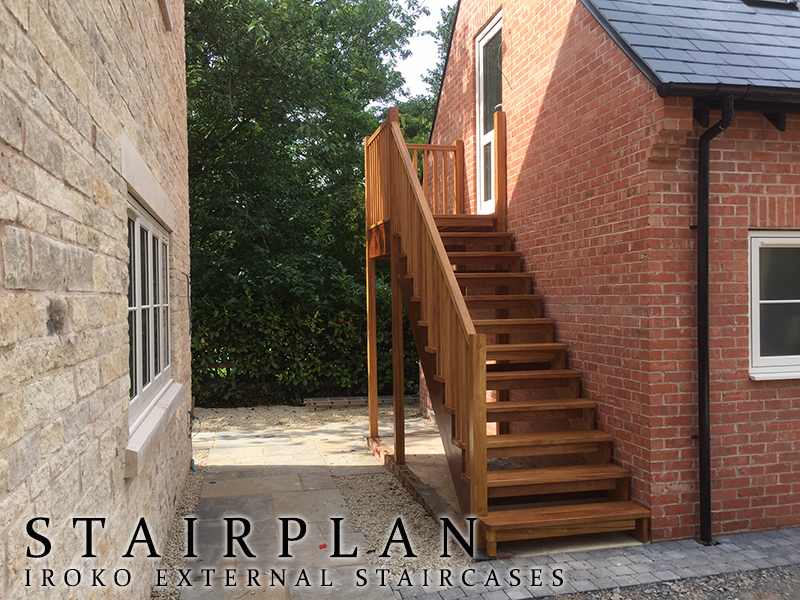 Here you can see this 2017 Iroko hardwood staircase installed.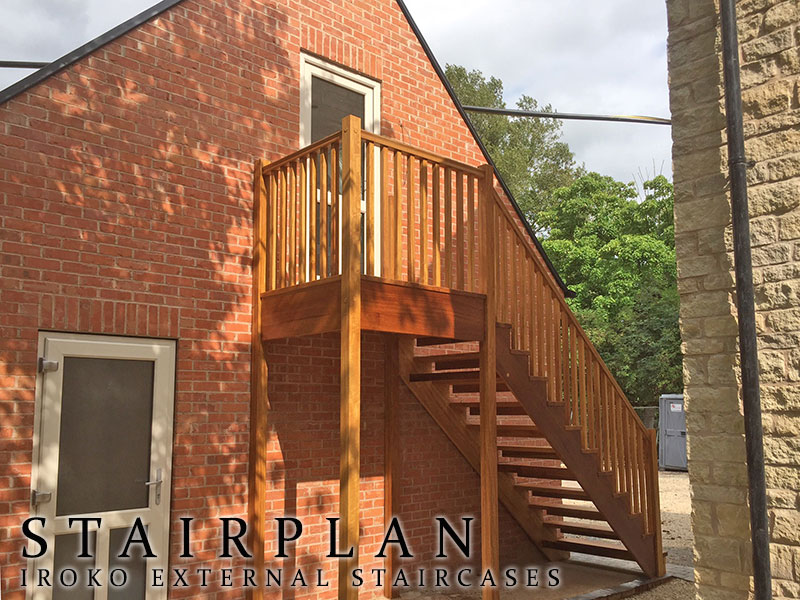 This staircase has our Cut String construction and the riser downstand detail, balusters are 41mm square, handrail - STHR Profile, all 4 newel posts are load bearing.
Below - Bin Store Option - Extra Iroko Timbers provided to from ventilated bin store area below the staircase.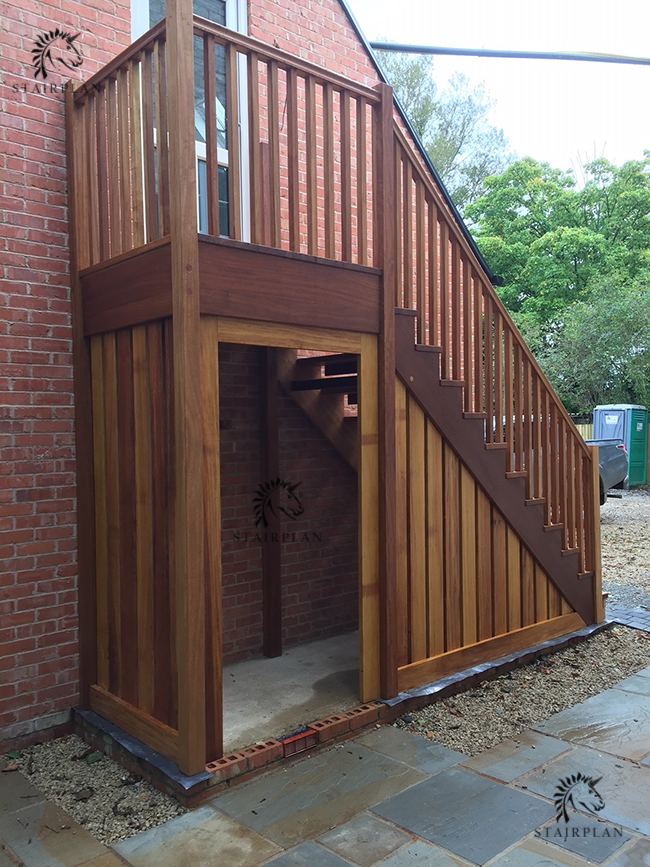 Center String Option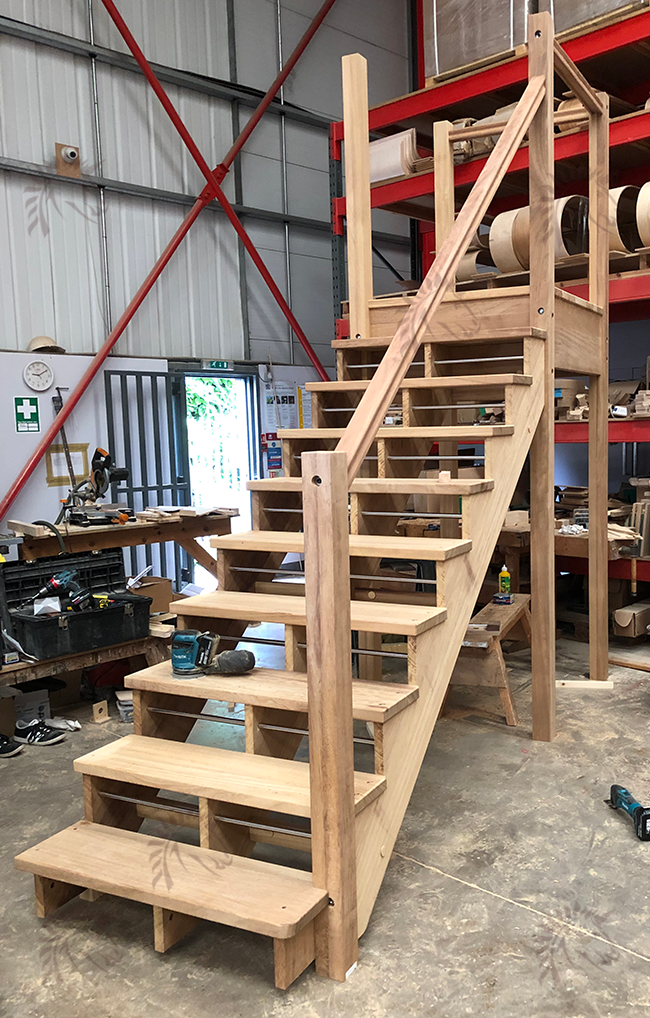 The staircase above shows the option of having a central stair string, this option is available on staircases wider than standard widths , the Timber is again Iroko, Notes on Iroko - Durable, regularly recommended for use outside with its increased resistance to rot and attacks from insects, harder to machine and work than typical hardwoods .
External Spiral Staircases
Aswell as supplying the Timber staircases we manufacture we also offer External spiral staircases from the two leading Italian staircase Kit producers, we also work with a number of Steel fabricators for External steel staircases.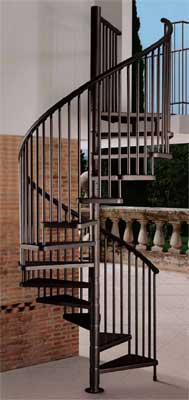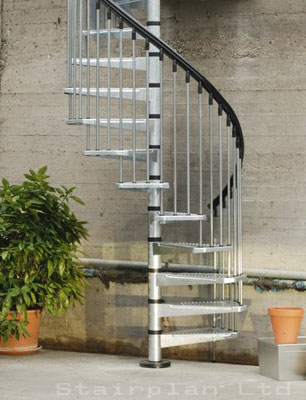 this is the Module Exterior Spiral Staircase we also offer the Civic Zink spiral staircase.
Sure Grip Anti Slip Inserts | External Exit Steps | Commercial External Staircases
Exterior Stairs - Garden Staircase - Outdoor Staircases