Openplan Staircases
On this page we have some pictures of Open plan staircases.
What is an Open plan Staircase ?
Open plan is a staircase with openings where there are normaly risers, Building regulations state you must not be able to pass a 100mm sphere through the opening, this is why we have either a Riser downstand or a Bar on the drawings below. Open Plan Staircases are more expensive than closed staircases as they take longer to manufacture than closed.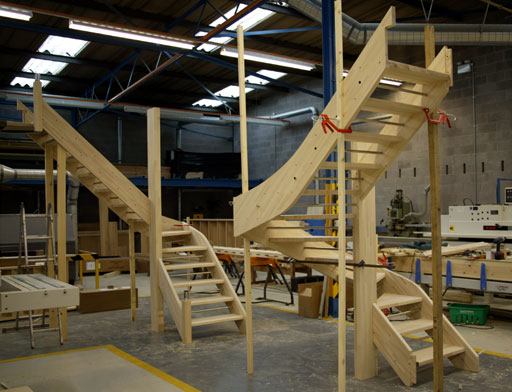 here you can see 2 Beech openplan winder staircases - the Beech used is a 40mm Engineered beech, these have single riser safety bars in stainless steel, this staircase is going to have the Fusion Handrail system for the balustrades.
Oak Openplan Staircases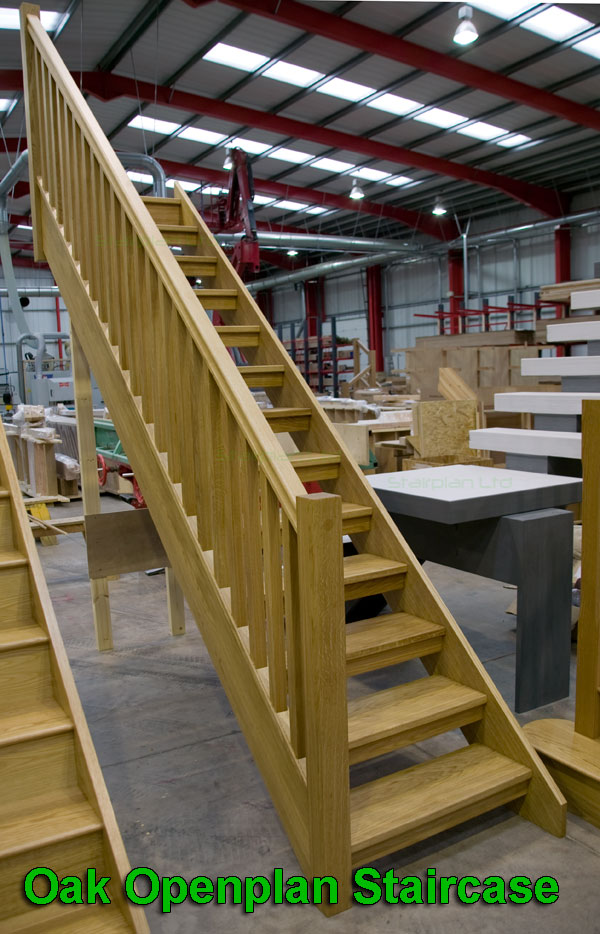 Boston Oak Openplan Staircase with Traditional Riser Downstands, 32mm Strings, 32mm Treads, 90mm Select Oak Newel Posts, 41mm Select Oak Balusters, STHR Select Oak Handrails. Treads and Riser Downstands are fully morticed into the Strings. More on this staircase
Townsend Luxury Openplan Staircases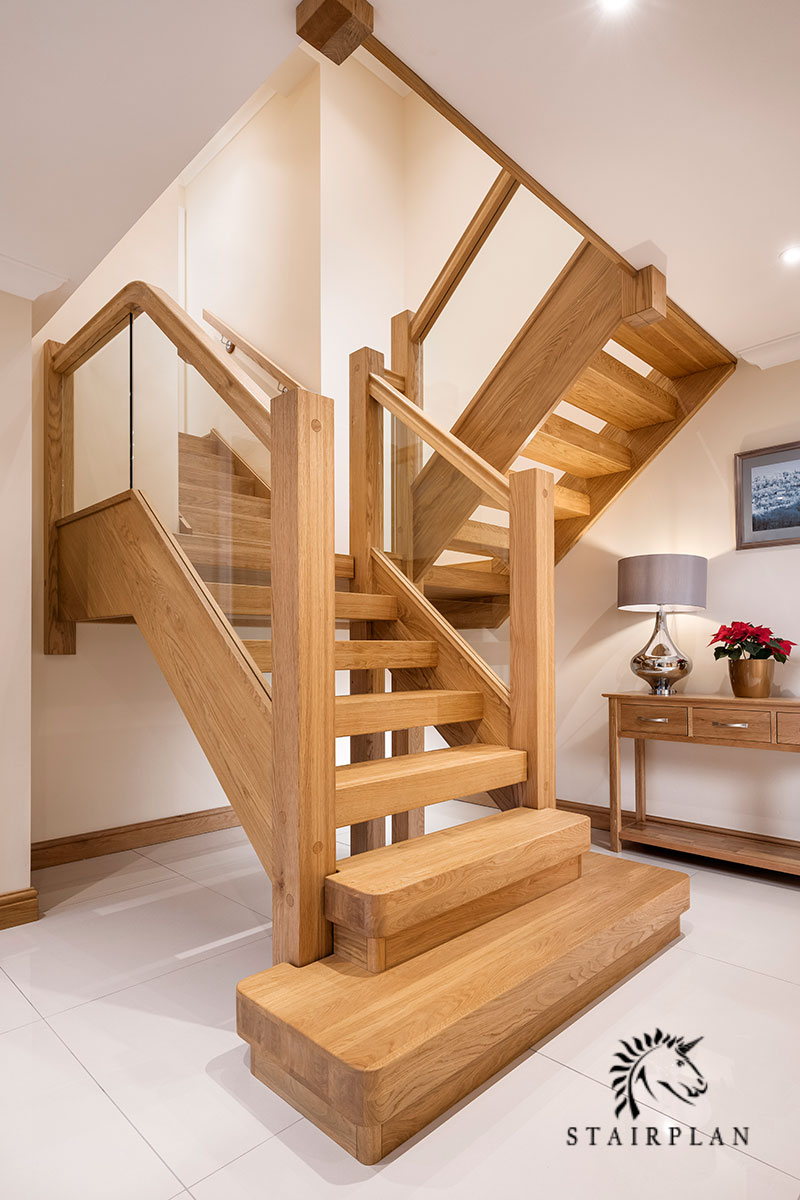 If you are looking for a luxury openplan staircase the Townsend design with its 110mm tread thickness can transform your home , take a look at this staircase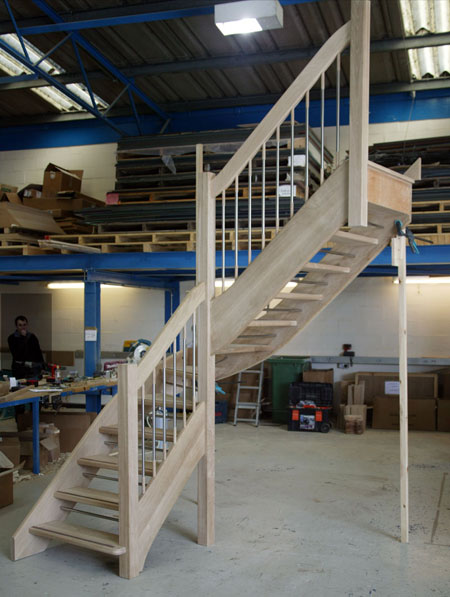 Oak Openplan staircase with the European style handrail and single riser safety bars.
The Balusters are our New style European balusters with Oak ends and stainless steel to the Centre. This staircase also has non slip inserts in the treads.
Find the plan closest to your requirments from our online library and Phone us for a quote.
The Europaen style handrail is offered in Oak, Ash and Engineered Beech.
Sapele Hardwood Openplan Staircase with Newel bases - ready for the Fusion handrail system. Specification - 32mm Sapele Hardwood String and Tread sections. Staircase Layout Code = S12N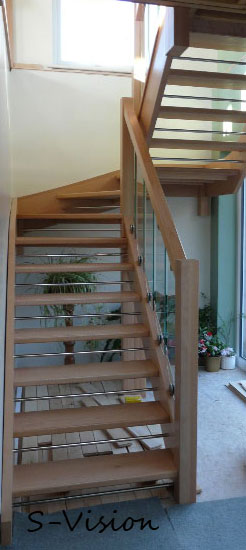 Beech Openplan Staircase with S-Vision Balustrading Specification - 40mm Beech String and Tread Sections , Beech 90mm Square Newel Posts , SQHR Handrail in Beech (Special order) Stainless Steel Riser Safety Bars.
Oak Townsend Style Staircase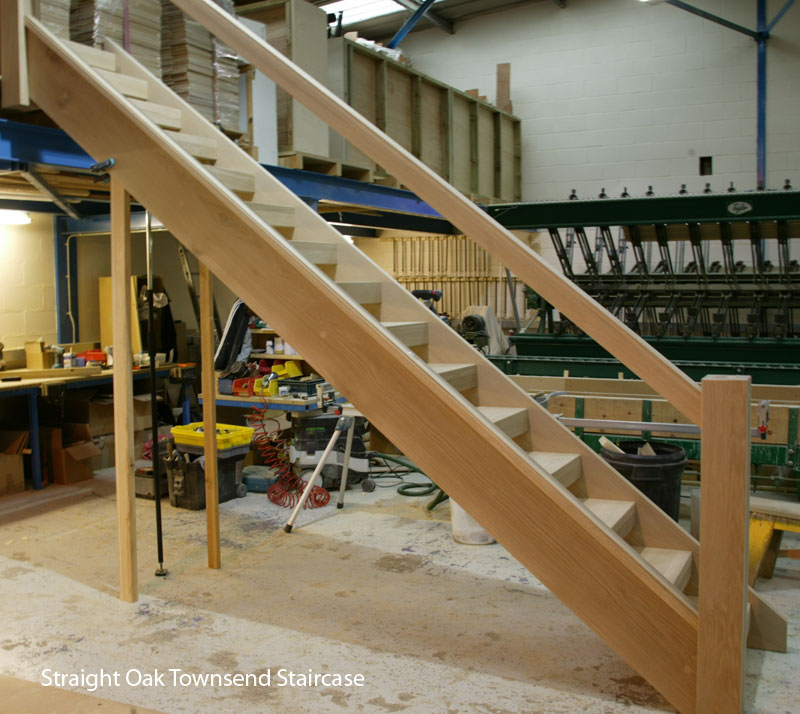 Come to the Showroom to see the latest Townsend Style Staircase - This Chunky Oak Staircase offers contemporary style with its clean lines.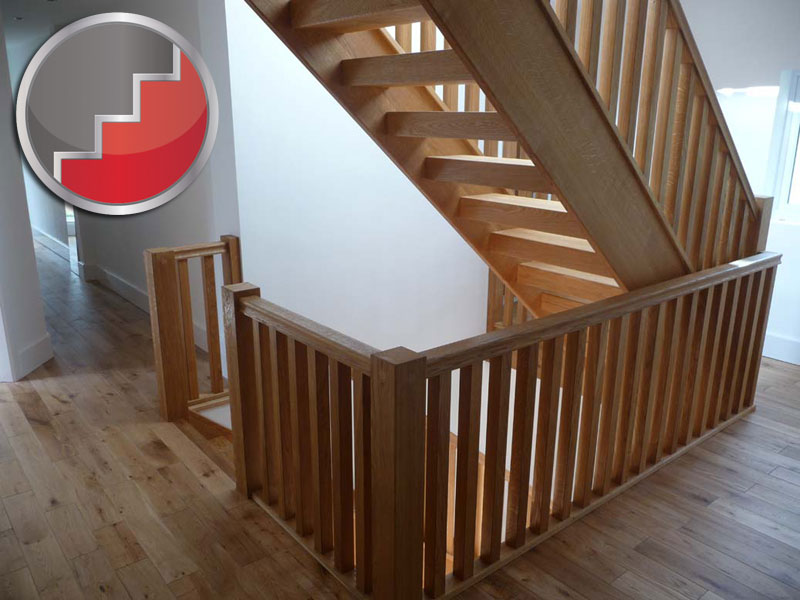 Above the new style Townsend open riser staircase, this heavy specification staircase design ooozes quality with only the highest grades of oak used. 55mm select oak stair balusters and 120mm select oak newel posts.
Select Oak Stair components | New Townsend Oak Staircases
Ash Openplan Double Winder Staircase - European Style Handrail |