Townsend Oak Staircase - With Balusters
Our Latest version of the class leading Townsend Staircase has just been launched at Gand Designs Live in London 2018, the new enhanced construction replaces - The last New Townsend Oak Staircase launched at the Homebuilding and Renovating Show at the NEC on March 29th 2012. since then we have produced many and the Townsend Staircase design is still the choice of many when looking for a quality oak staircase. The Townsend Staircase is available to view in our design and development centre, call .01952 608853 to discuss and book an appointment.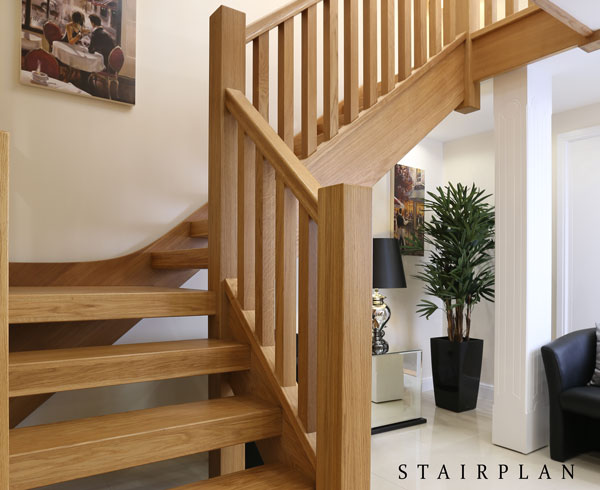 The New Townsend Oak staircase is a on display at the Homebuilding and Renovating show, with improoved chunky oak tread detail with Select oak Square Balusters and also glass balustrades. Stairwell Apron Lining shown



The tread detail on the new Townsend staircase looks as good from below the staircase as it does from above.
Stairplan offer the complete package on the Townsend staircase range you can simply have us manufacture the staircase or we can also offer our other services.
Optional Services
Site Measure
Staircase installation - We offer a Man for a day service to assist your fitters.
Finishing Service.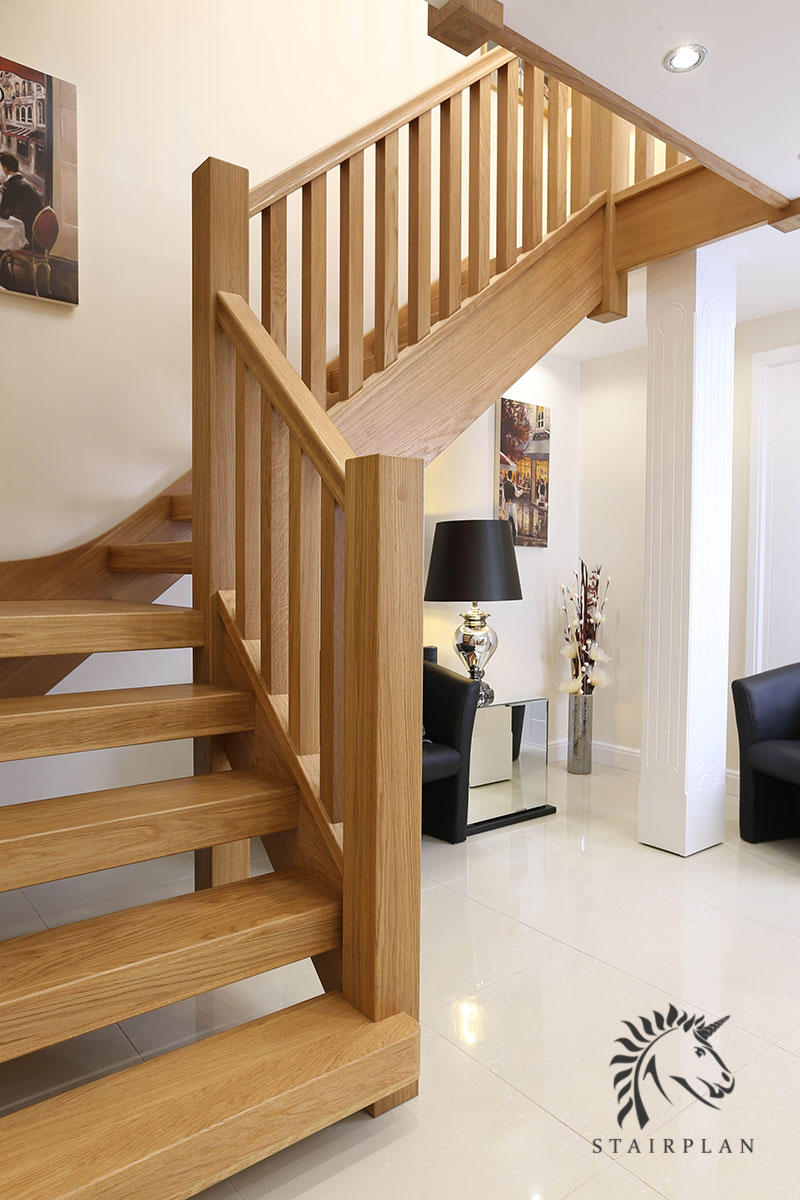 The new generation of oak Townsend staircases from Stairplan give you the ultimate feel of a quality contemporary oak staircase.
Available with Glass balustrade panels or Select Oak 55mm balusters.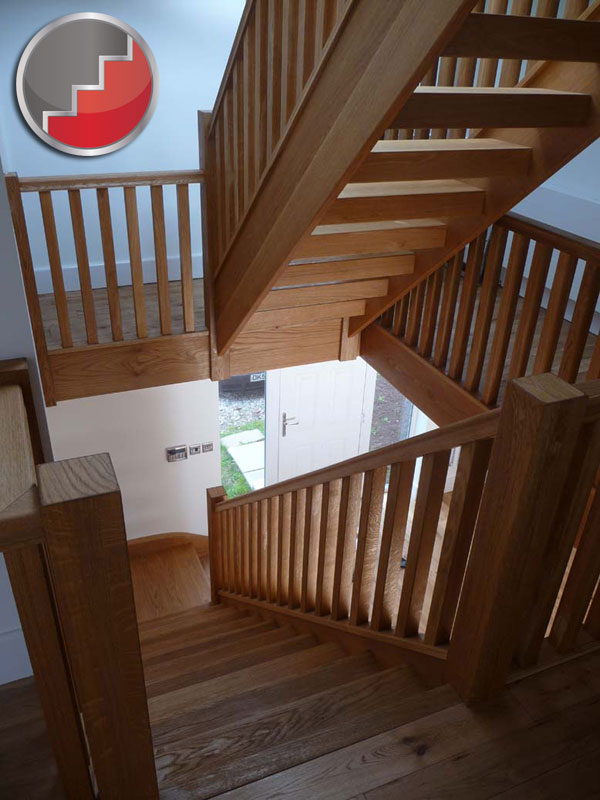 The chunky tread design looks as good from below as it does from above. This staircase has the optional stairwell linings in Oak these complete the landing balustrade by facing the edge of the floor structure.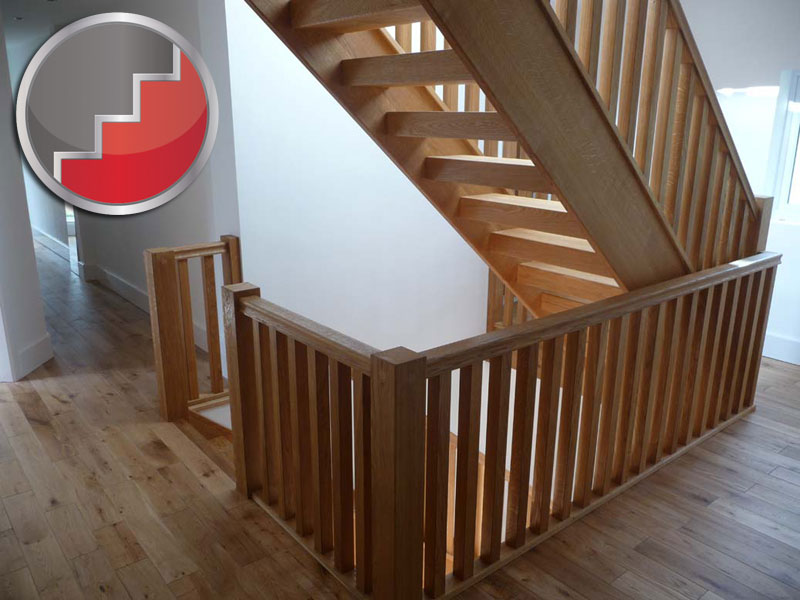 See the Townsend staircase in our showroom.
Original Townend Stair Page | Winder Townsend Stair Page | Straight Chunky Townsend Stair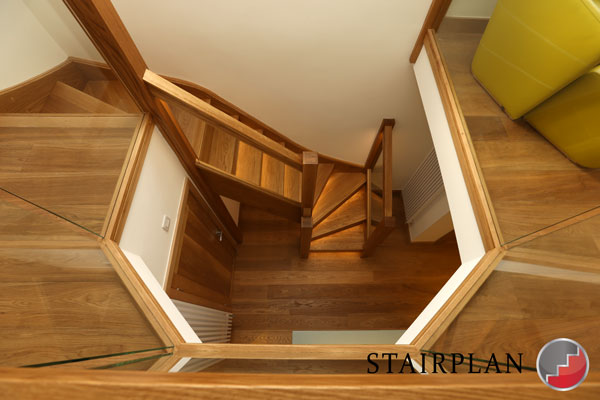 The Townsend Staircase is a Luxury oak staircase specification - Take a look at this staircase installation
Oak Townsend Staircase with Embedded Glass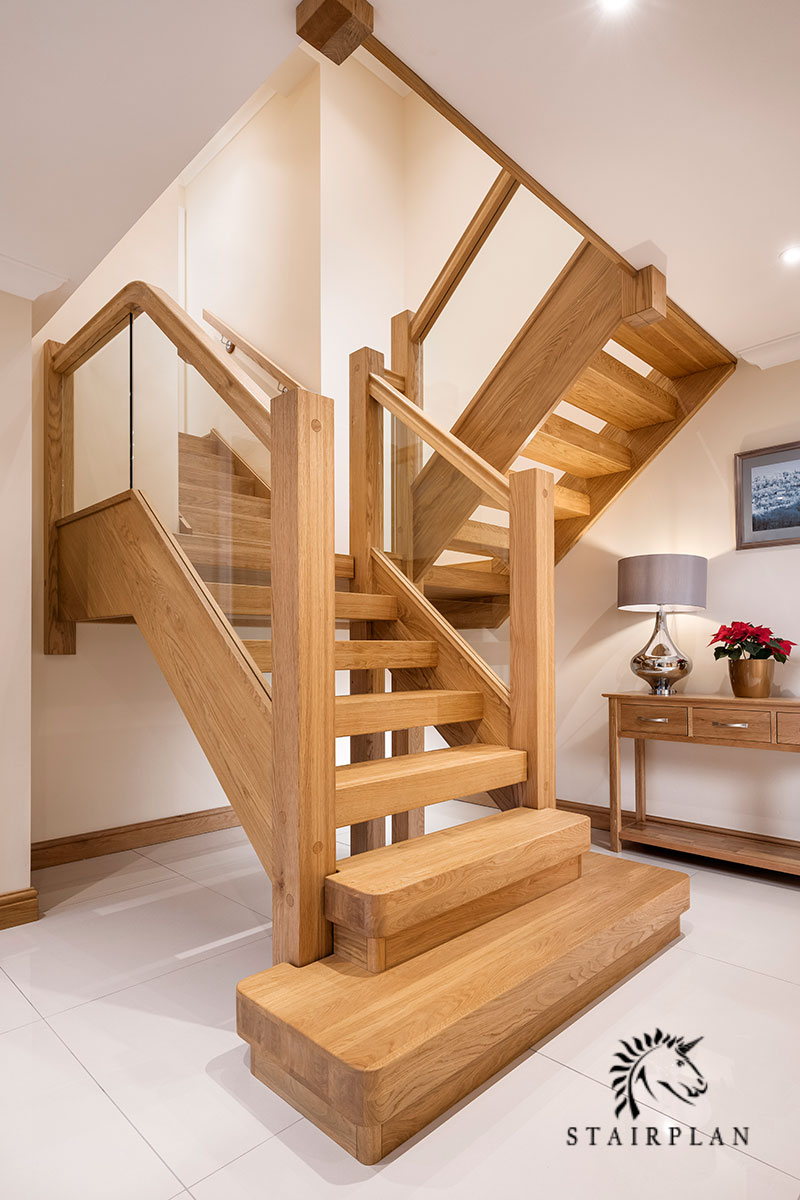 See more on the Townsend Staircase with Embedded Glass Balustrade