Open Riser Staircases
At Stairplan we produce a wide selection of Timber Stairs, to the highest of standards, we are now one of the leading UK staircase manufacturers. We Use the latest in CNC Technology and Staircase software to enable us to produce staircases to the Highest of standards from simple straight stairs to complex curved staircases.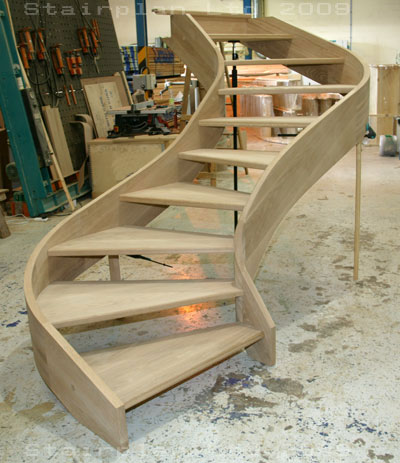 Above - This Oak curved staircase has 40mm Wreathed Strings and 40mm treads. We use the 5 Axis CNC Technology to produce the wreath curved components in staircases like this.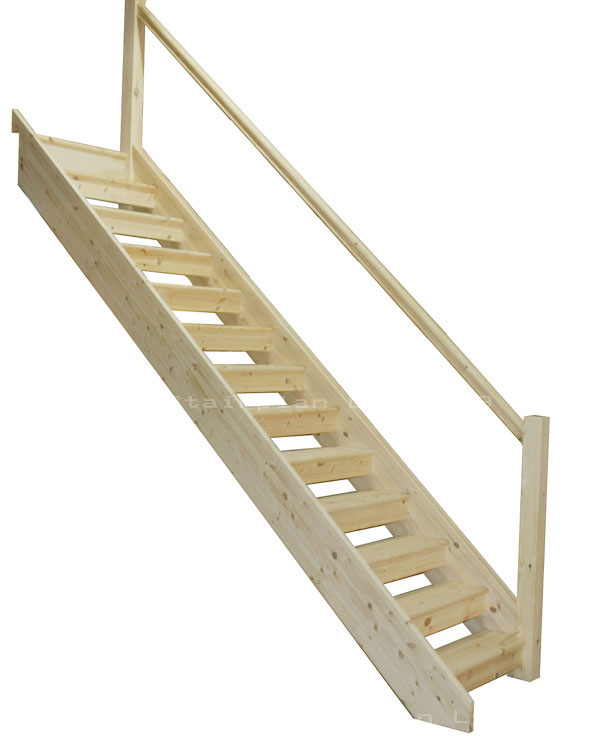 Pine Openplan Staircase with traditional Riser Downstands - shown here with a handrail on the right with square newel posts. Specification - 32mm Engineered Pine Strings, 32mm Engineered Pine Treads, 22mm Engineered Pine Riser Downstands, 90mm Pine Square Newel Posts, Pine HDR Handrail Section.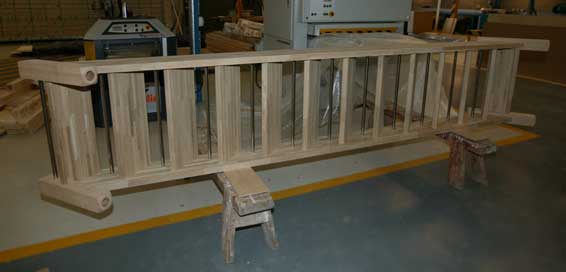 Above we have a Engineered Oak Openplan Staircase, We used to import 40mm Engineered Oak and 40mm Engineered Beech this was more economical than selecting and laminating the material ourselves but following the changes in the value of the Euro we have inveted heavily in our in house laminating plant.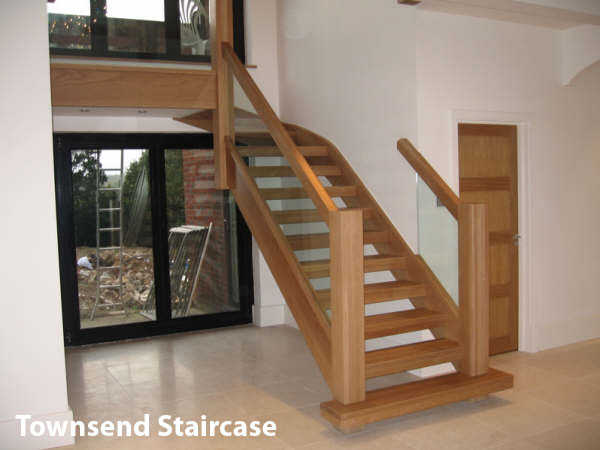 Avove you can see the Oak Townsend Style staircase - all the Oak on this chunky open riser staircase is laminated in house at Stairplan. Our Townsend staircases have been improoved further in 2011 and are available to see in our showroom. The are a popular choice . On the mid landing you can see the optional well lining in oak.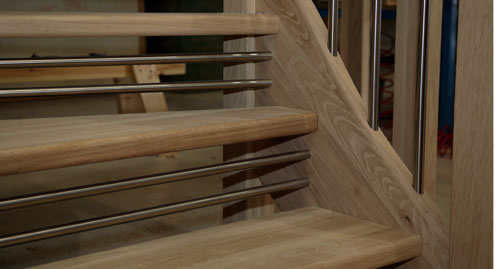 Above you can see a open riser staircase with the Twin Riser safety bar detail.
Boston Oak Openplan Staircases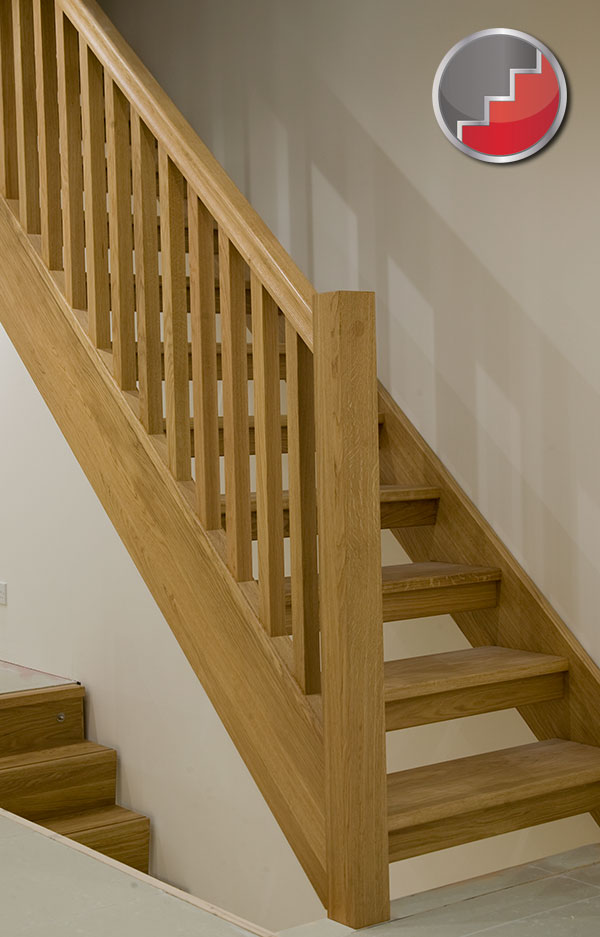 Look at the Boston Oak Open riser staircase. Manufactured to the highest standards we offer a number of options in the Oak we manufacture this staircase in, here you can see the staircase in Select European Oak we offer American White Oak and Character Oak options are also available. All options are available to see in our staircase display area.