S-Vision Glass Balustrade
S Vision glass Balustrading is a Universal Glass Balustrading system designed by Stairplan.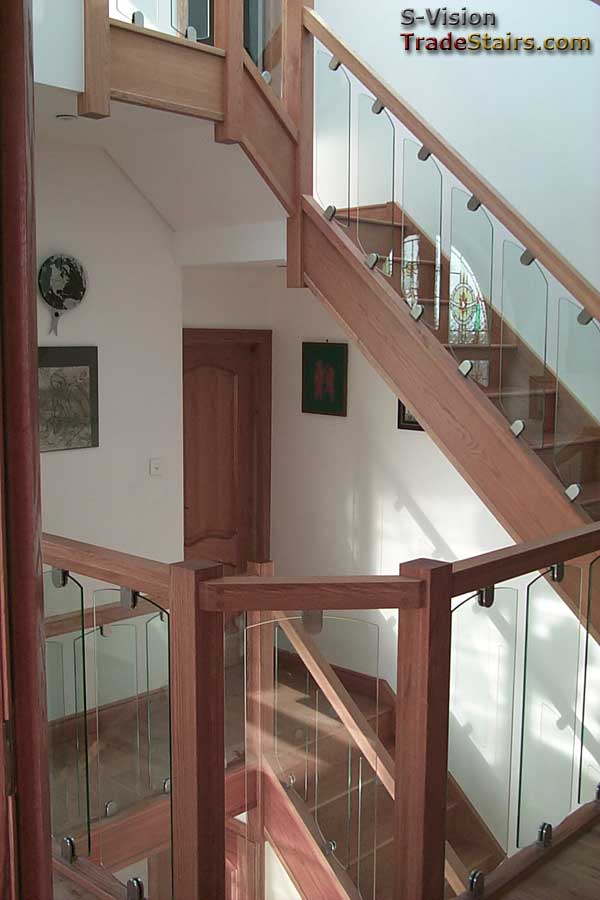 Shown here on a Oak Staircase the S-Vision Glass Balustrade option gives a real feel of quality over similar light weight systems available on the market.
S-Vision - 8mm Toughened Glass Balustrade Panels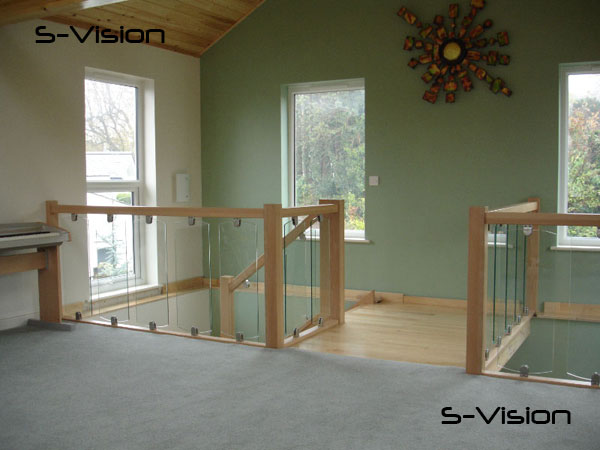 S-Vision landing balustrade panels are 300mm wide and are fixed with a central Stainless Steel glass d Bracket, the panels can be placed upto 99mm apart and still meet Building regulations.
See the S-Vision glass balustrade and other Glass options in out Showroom.
S Vision Glass Balustrades are available to order online.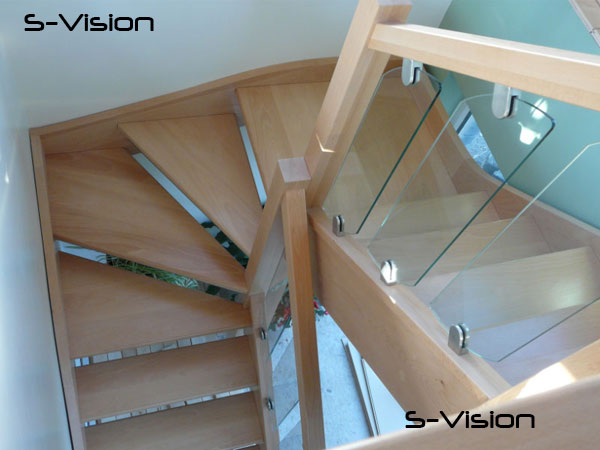 S-vision glass Rake Balustrade panels are 200mm wide they are a universal panel that will work on staircases with a pitch between 38 and 45 degrees.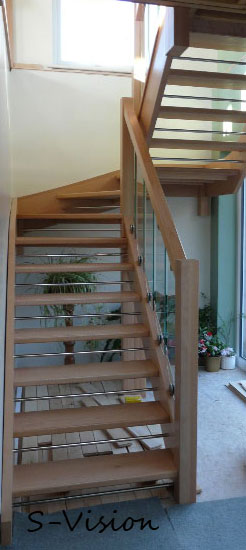 S-vision Staircases offer a greater feel of quality to those using Acrylic systems as the Glass is 8mm Toughened Glass.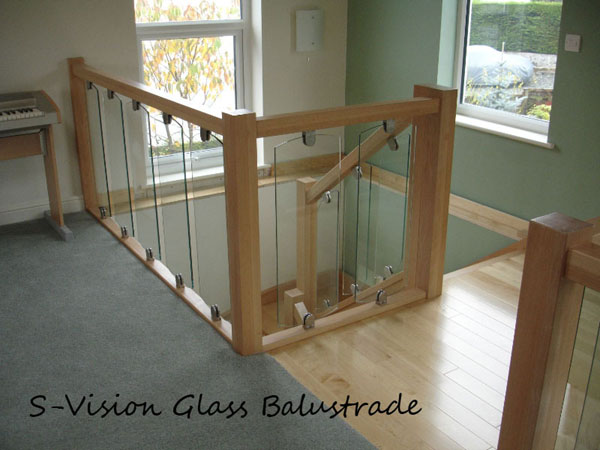 See also - Townsend staircase | Vision glass | Stainless Steel and Glass Balustrades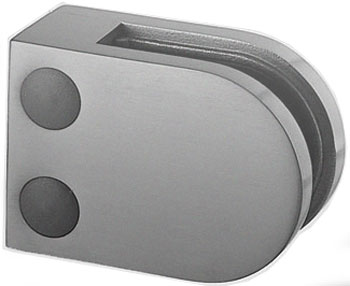 S-Vision with Fusion Stair Conversion
Before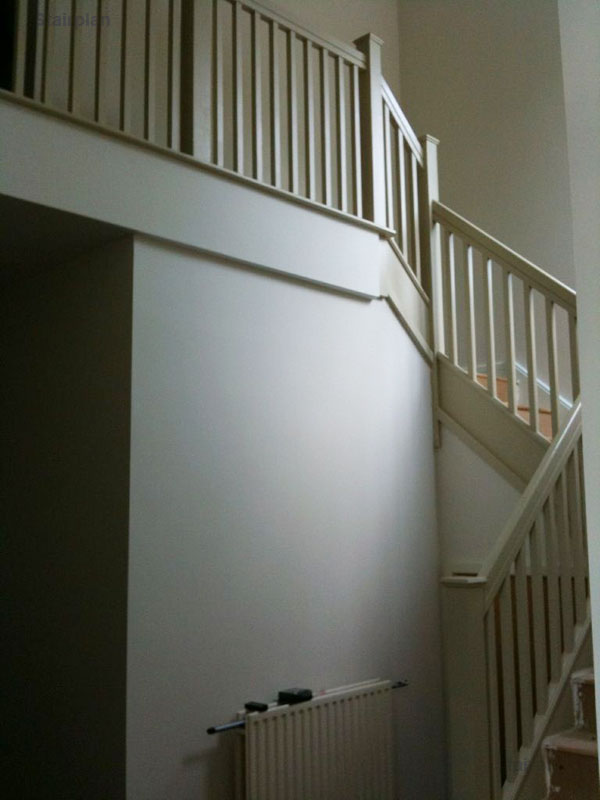 Above a image showing the staircase before being converted with Fusion Stairparts and S-Vision Glass Balustrades.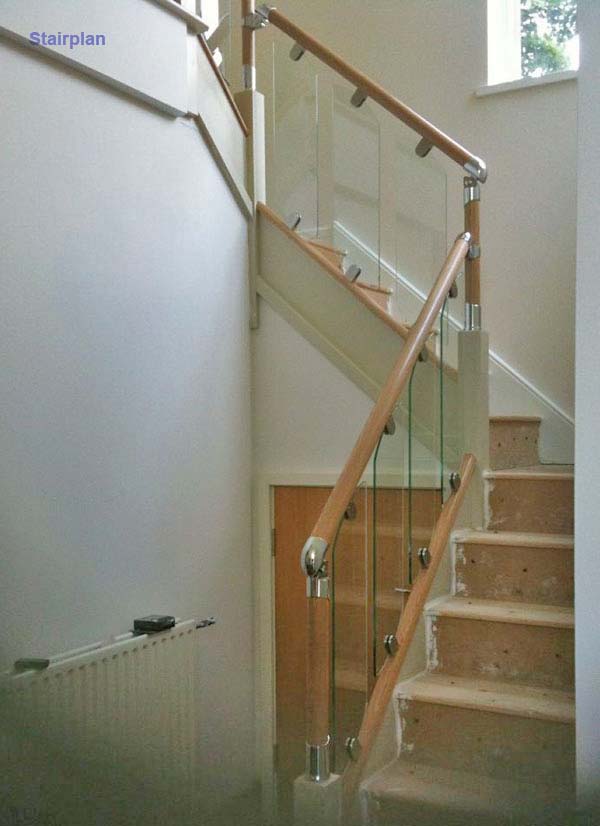 This image shows the staircase after the conversion, this stair conversion was carried out by a recommended installer phone for details.
Oak Staircase with S-Vision glass, Curtail bottom step, Oak SQ-HR Handrail and SQ-BR Baserail
Visit our Showroom to S-Vision and More including the new Axxys Clearview glass
New soon you will be able to order bespoke glass balustrade panels online using our new online glass planner, feel free to email us to register your interest. Email Go to the New Glass Planner
New Pictures of a recent S-Vision staircase installation.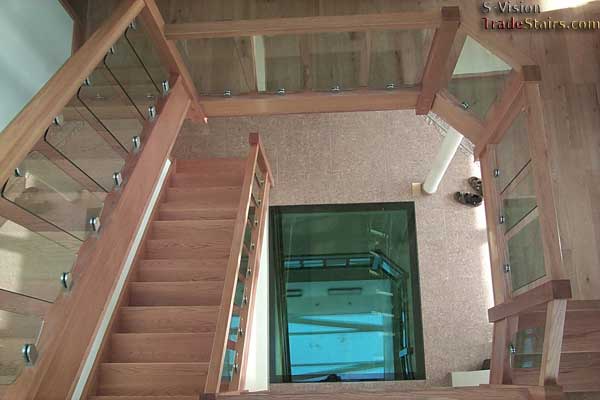 This image shows two of Stairplans oak staircases with the S-Vision glass balustrade available from Stairplan
We also offer Oak Stairwell Apron Linings which can be seen on this staircase - Oak Apron Linings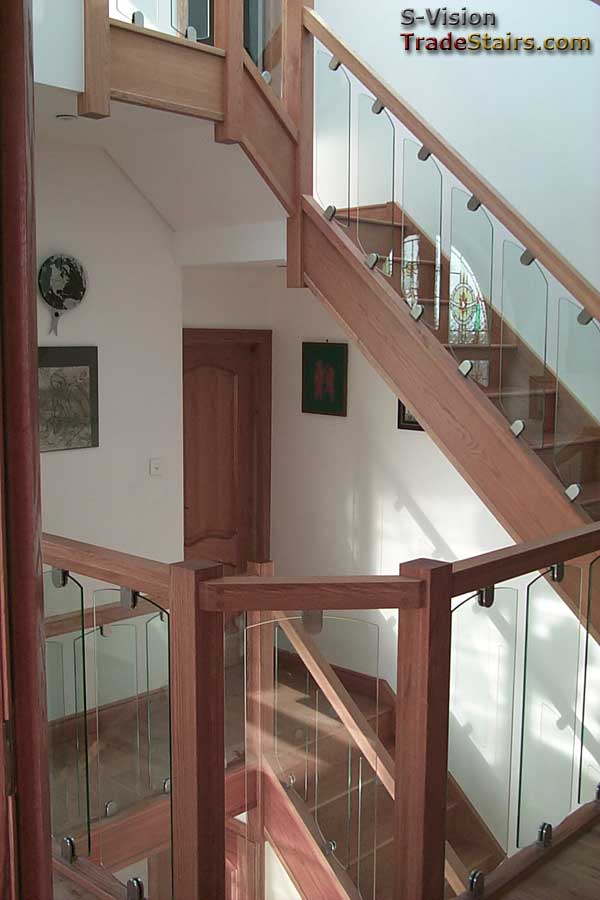 Look at the Z-Vision Staircase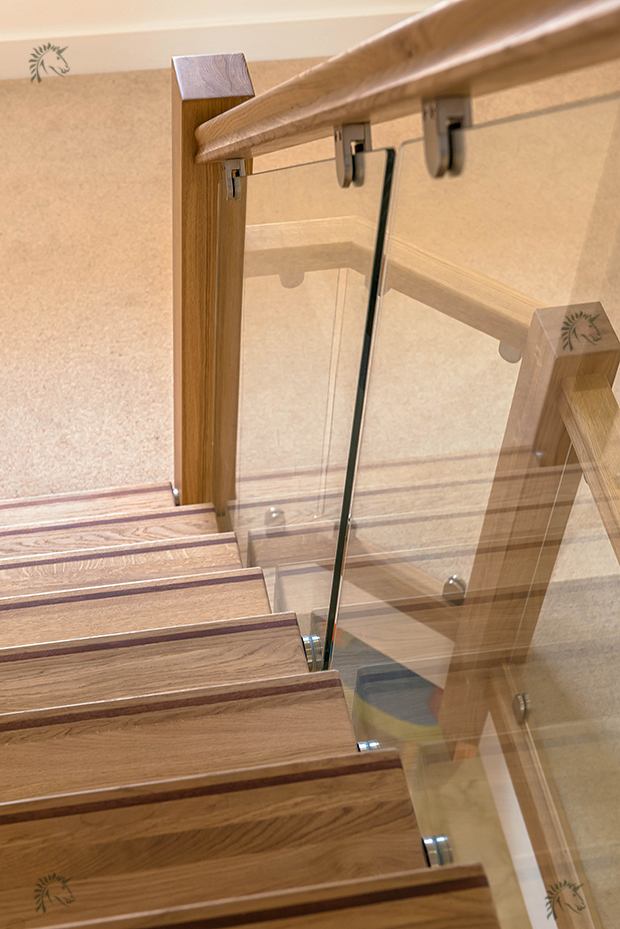 Take a look at this Z-Vision staircase. Central feature staircase