Glass Clamps
Stairplan offer The Stainless Steel Glass Brackets on there own or with S-Vision Glass panels.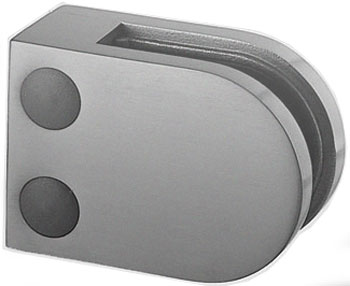 S-Vision Glass Clamps - Product Code SV-BRAC - Order Glass clamps Online for larger orders (Over 50 Phone us on 01952 608853 and Quote the product code SV-BRAC-50)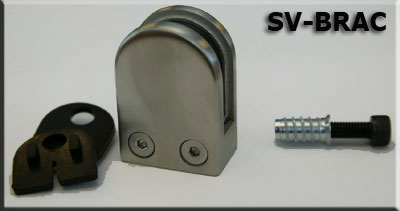 S-Vision brackets come complete with Rubbers for 8mm Glass and Fixings suitable for Timber. Also available with Rubbers for 10mm glass. New Chrome finish glass clamp
New SQ-BRAC Square Glass Balustrade Bracket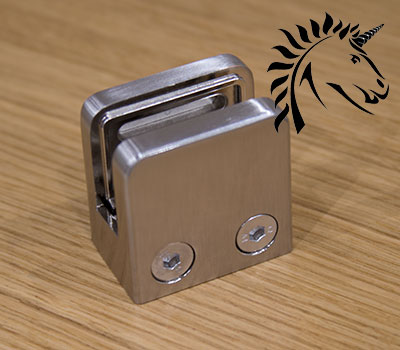 The New budget bracket is available to order online through Tradestairs.com we also have the new V-Vision staircase brackets to order online the SQ-BRAC is sold complete with fixings for timber.
S-Vision Glass | New Vision Glass | Toughened Glass Balustrade Panels
New soon you will be able to order bespoke glass balustrade panels online using our new online glass planner, feel free to email us to register your interest. Email Go to the New Glass Planner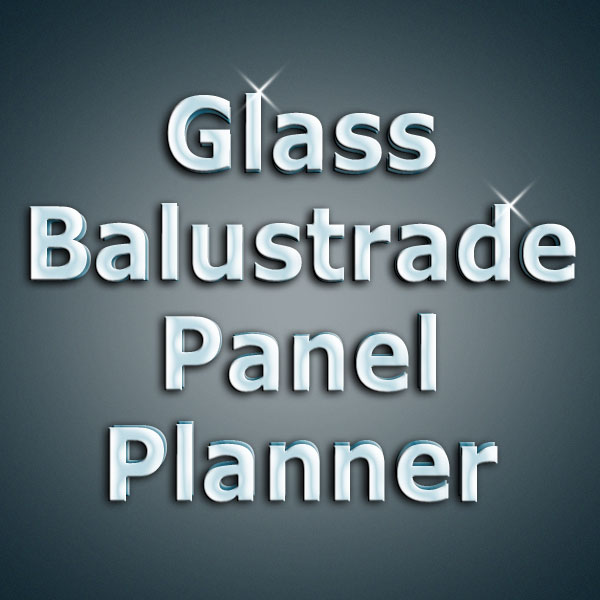 S-Vision Glass Balustrades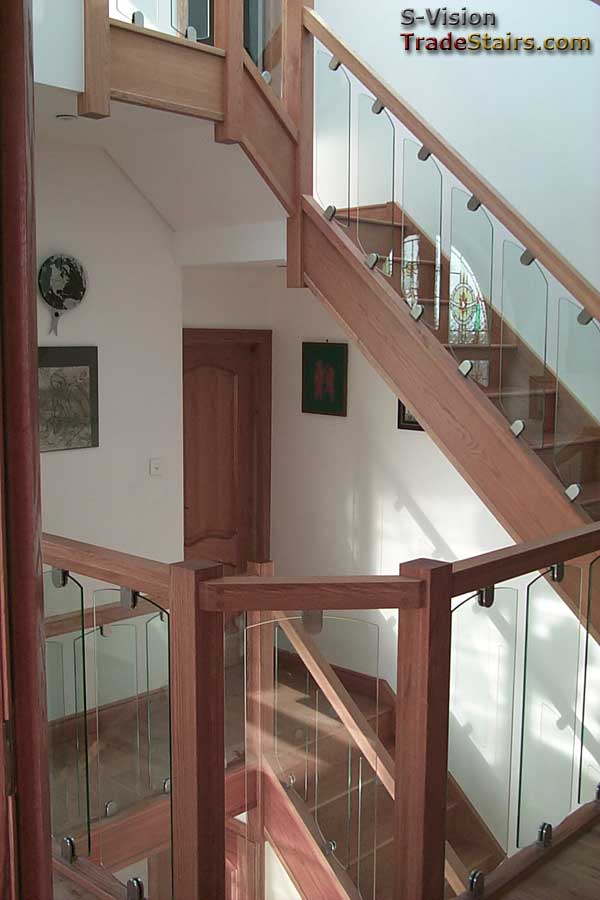 Above a bespoke oak staircase from Stairplan with S-Vision glass balustrades
Look also at our Vsion Glass Balustrade options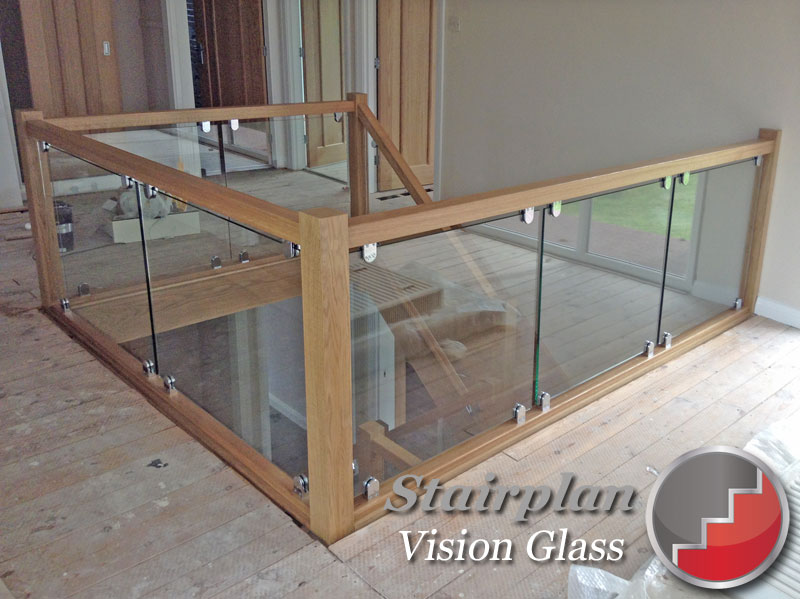 Vision Glass balustrades with Oak Square Handrails and Newel Posts with Bracket fixings for Glass