Oak Carved Newel Post Cap
Bespoke carved newel post caps are an option for you, this newel cap was carved from a sketch provided by the client. Carved Newel caps are quite expensive options costing around 10 times that of a standard turned newel cap.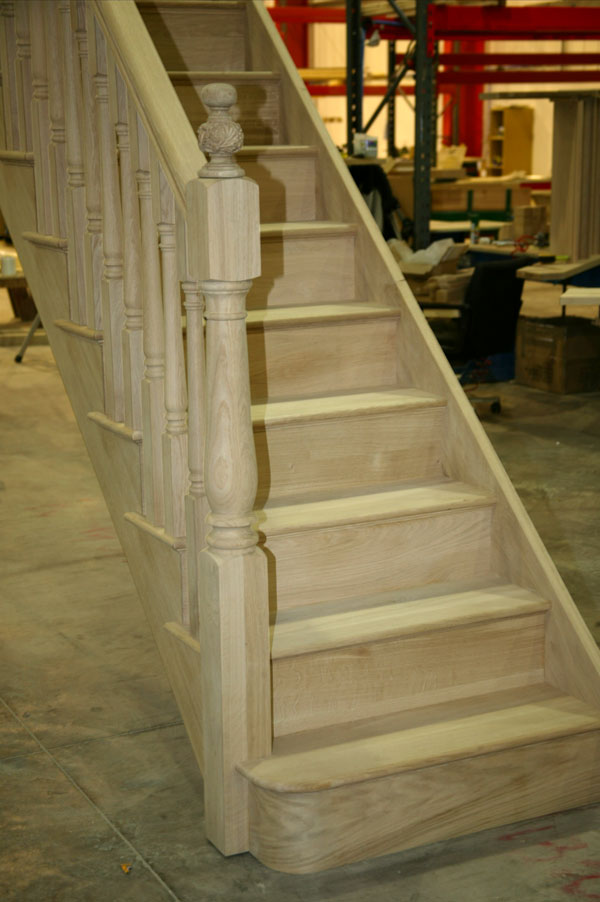 This Carved newel cap was an additional option on the Brooklyn Oak Cut String Staircase above in European Oak.
Brooklyn Staircase | Straight Brooklyn Staircase |