Premium Plus


Premium Plus Staircase Services
The Premium Plus services include - On site Staircase Survey by a senior staircase designer.
The facility to have a Staircase assembler on site to supervise the installation of your staircase. (Man For a Day Service)
Option for Full installation by Stairplan or our Approved Installers
We also offer a Sealer and Laquer coats on the premium staircases and balustrade parts.
New Structured /Textured surfaces to treads for enhanced slip resistance.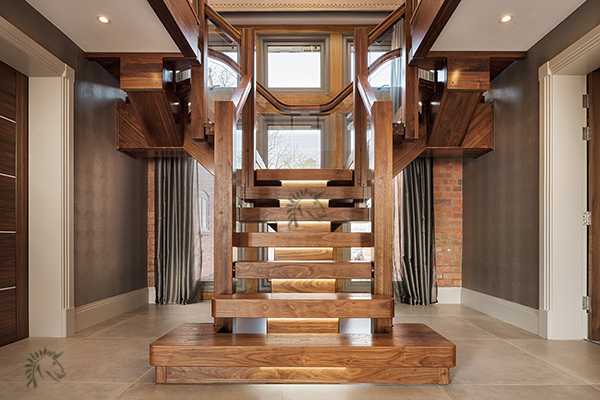 Example - Central Feature American Black Walnut X-Vision staircase
Other Approved Installers
We do have contacts for other installers for our other ranges of staircases, these contacts are available once an order has been placed.
The approved installers have all had their work inspected but we must stress your contract for the installation will be with them and Stairplan cannot take any responsability for these installations.
Other Stairplan Services

Premuim Services
Staircase Installation Supervisor
We offer a service for a Staircase Assembler to attend site and supervise your carpenter and the assembly and installation of your new staircase.
Staircase Measuring Service
If you or your carpenter are not confident in measuring for the staircase we can offer this service.
(This is an additional cost)
The Measuring service is to come and measure the prepared opening ready for the staircase to be installed into.
Staircase Measure and Design Service
A measure and design service is available but if the staircase opening is not formed at the point of measuring a second visit is required to measure after the opening is formed to the required dimensions.