Denver Staircase
Staircases in Black Walnut have become the new vogue. The Denver staircase takes a number of design queues from our Z-Vision staircase design.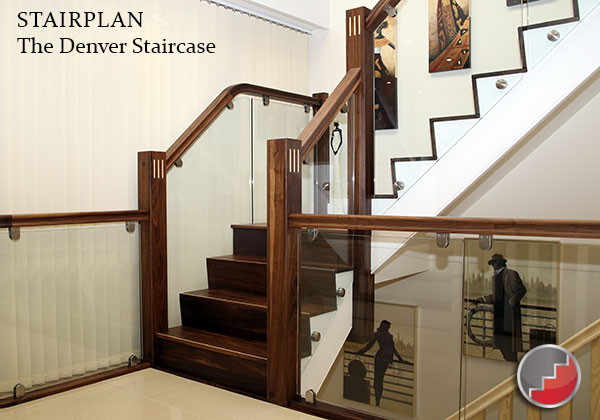 Black Walnut Treads with White Ash inlays. Black Walnut Risers, Vision Glass Balustrade Panels, Black Walnut Handrail, Black Walnut Newel posts shown here with optional white ash inlayed flutes.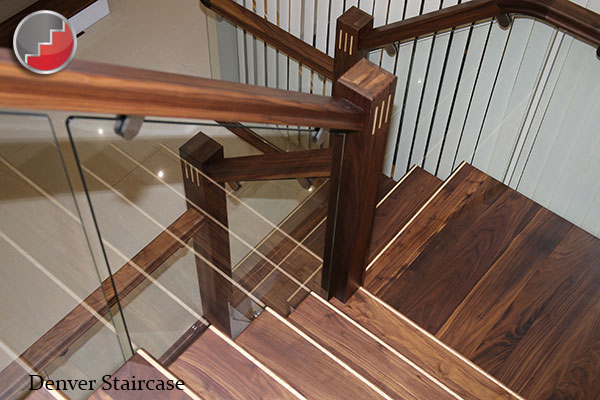 A Walnut Denver staircase is available to view at our design and development centre in Telford.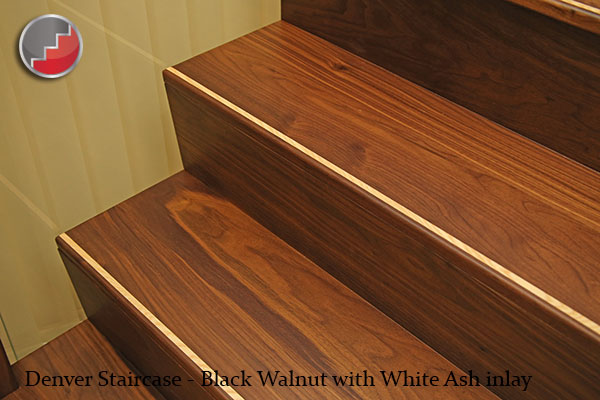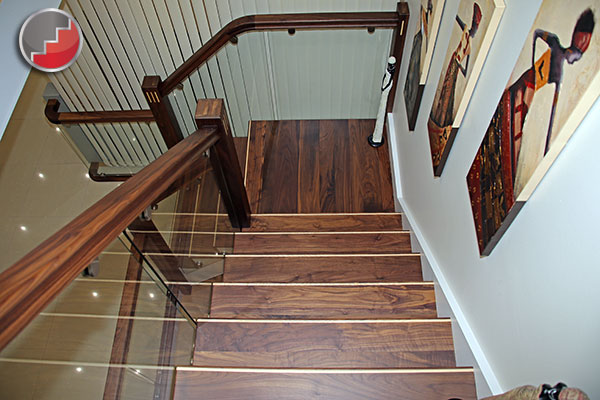 Black Walnut offers true beauty with its rich feature wood grain.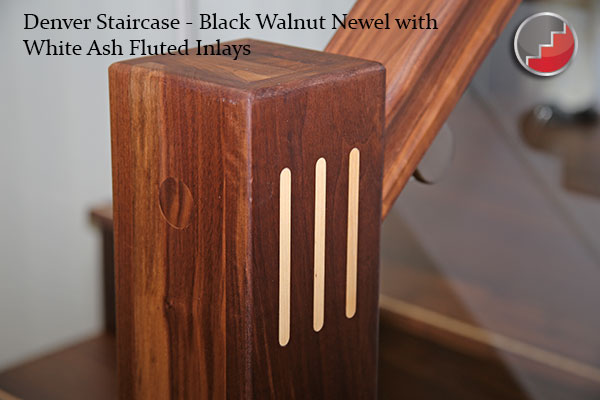 Here you can see the optional 3 flute inlays in contrasitng white ash.
The Denver staircase has been designed to offer value with its engineered pine string structure this can bring you a quality black walnut staircase without breaking the bank.
The Denver Handrail components are also available to order seperately online
When choosing a manufacturer for a quality Hardwood staircase it important to see a staircase in the flesh call us on 01952 608853.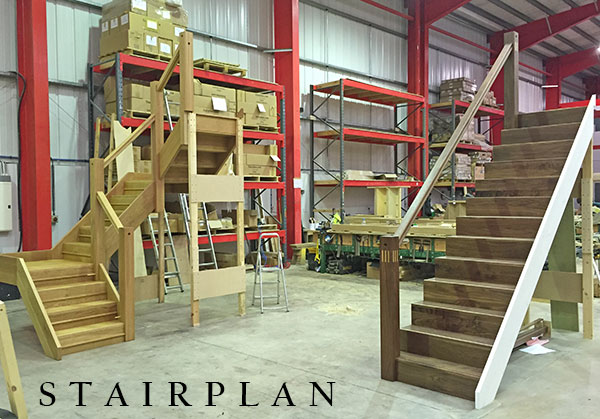 Here you can see a Straight Denver Staircase in Black Walnut being prepared for Installation. also to the left is a Oak Manhattan Staircase.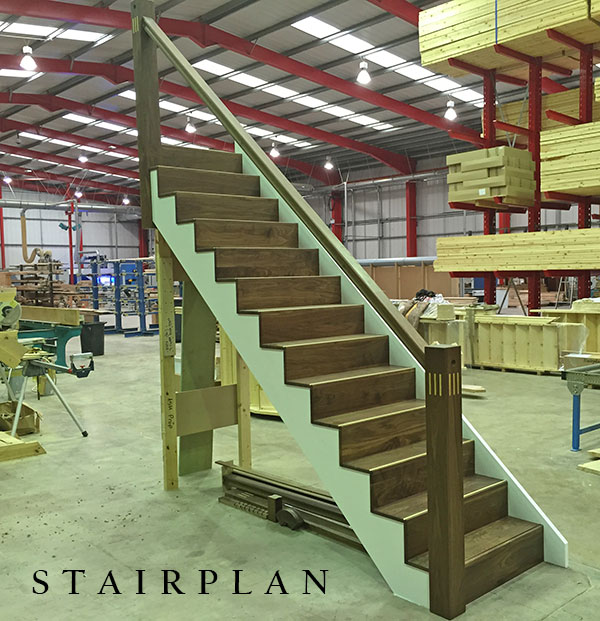 Denver Staircase with White Ash inlays to the Black Walnut Treads and Newel Posts, The 3 white ash flutes set into the newel posts are a popular option.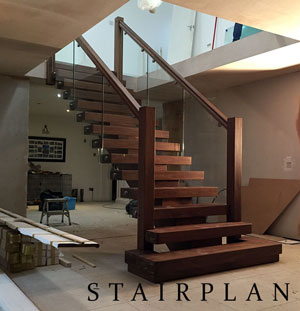 Above you can see a X-Vision staircase in American Black Walnut