Denver Oak Staircase
The Denver staircase takes a number of design queues from our Z-Vision staircase design.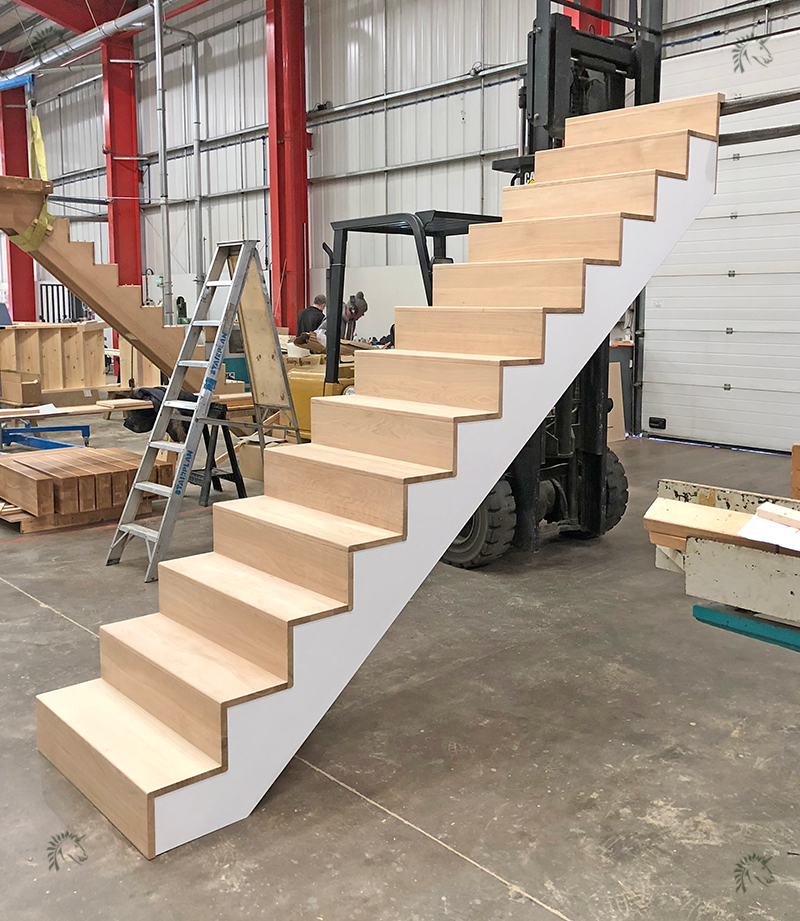 This Denver staircase with white oak treads and risers in this simple square construction offers a modern staircase at a price that wont break the bank. Available winth a number of balustrade options including the most popular Glass Balustrade option. This staircase has a "Cut String" construction.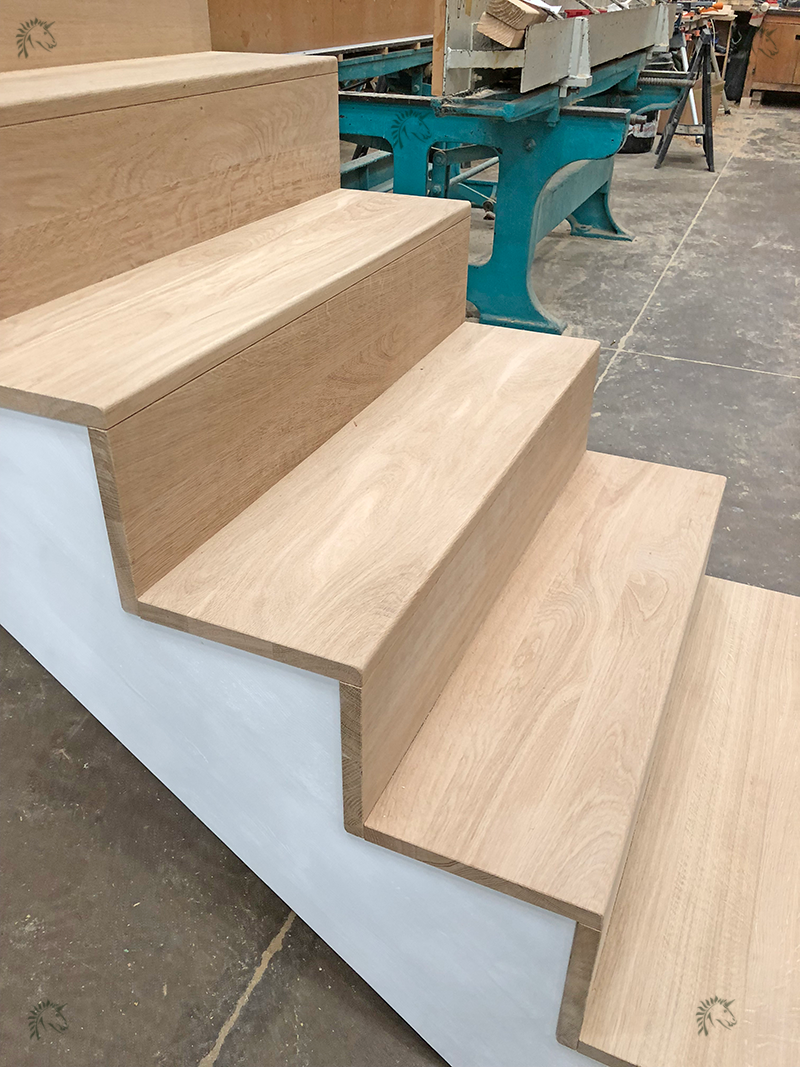 The Srings are Engineered Edgelam Pine, shown here pre-primed white. This staircase has the cut string on both sides.
When choosing a manufacturer for a quality Hardwood staircase it important to see a staircase in the flesh call us on 01952 608853.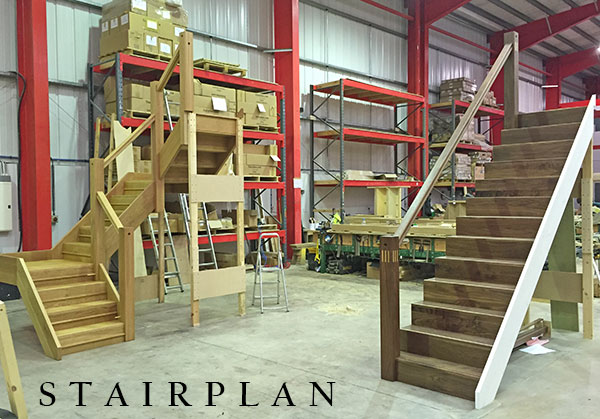 Here you can see a Straight Denver Staircase in Black Walnut being prepared for Installation. also to the left is a Oak Manhattan Staircase.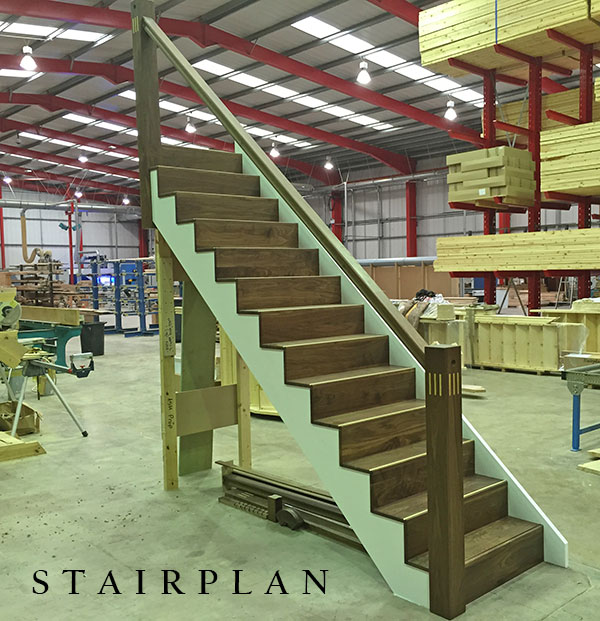 Denver Staircase with White Ash inlays to the Black Walnut Treads and Newel Posts, The 3 white ash flutes set into the newel posts are a popular option.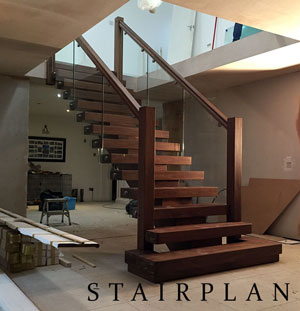 Above you can see a X-Vision staircase in American Black Walnut