Axxys Origin is the Original range of Axxys Stairparts. This offers a mixture of traditional turned components with contemporary Chrome or Brushed Nickel fittings.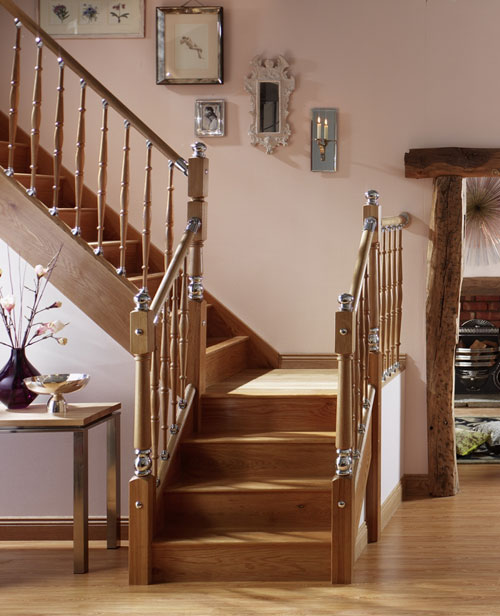 Axxys - Special Pricing available on the style above Phone 01952 608853
Axxys Stairparts
Axxys is a new range of stair balustrading components offering a cross between the modern fusion range but gives you more options with balusters and the newel turnings maintaining a traditional feel.
Here you can see the axxys system in Oak with Chrome fittings and Oak turned spindles / balusters.
Axxys is a superior range of stylish stair parts that can create a stunning staircase centerpiece to any home. Designed for ease of installation, the stair part systems suit most domestic stair pitches between 38_ and 45_ with handrail heights of 900mm for the stair rake and the landings.
With timber components in pine, oak and walnut options and with metal connectors and balusters in chrome and nickel finishes, the axxys range has the versatility to suit any interior and sit comfortably with both contemporary and traditional décor.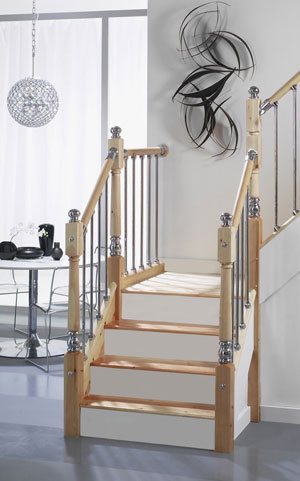 Axxys is now available on our online shop or you can contact us for a quotation, email your requirements to us sales@stairplan.com .
Axxys Wall Banister Rails are in Stock at Telford - Pine - Beech and Oak Phone 01952 608853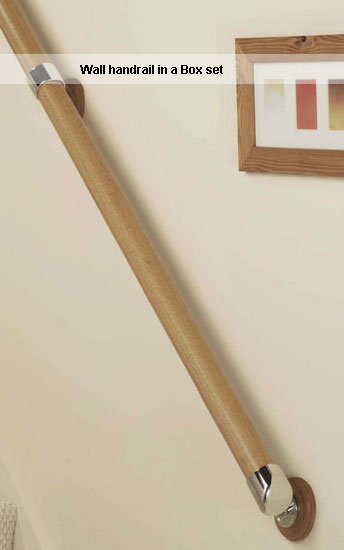 Latest Deals on the Axxys Wall Banister Kits
News - See Axxys Origin and Axxys Evolution in our Showroom
New - Axxys is now also available in Brushed Satin Nickel -
The New Axxys Evolution Range is Now Available to Order Online at Tradestairs.com
Axxys Pine stairparts with Chome handrail fittings and Balusters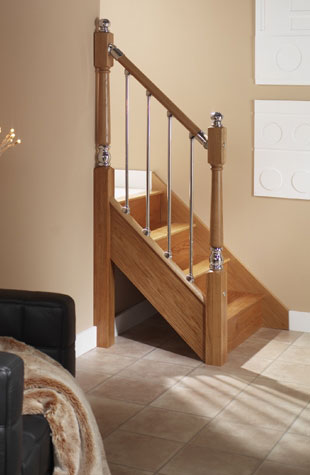 Axxys Oak handrails and newels with chrome fittings and chrome balusters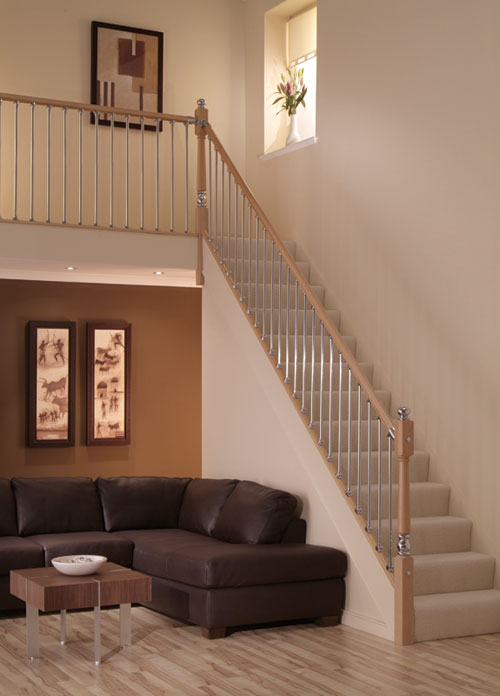 Axxys Beech stair rails with chrome spindles and fittings. Take a Closer Look
Axxys Clarity Price List | Axxys Chrome Parts Prices | Axxys Satin Nickel Parts Prices
Ask about our latest Axxys Offers 01952 608853