Balustrades
We offer a wide selection of Staircase and Landing balustrade options, some of these are made to order and some of these are off the shelf solutions. The majority of the balustrades we offer are for internal domestic staircases and landing handrails.
Rustic Oak Balustrade option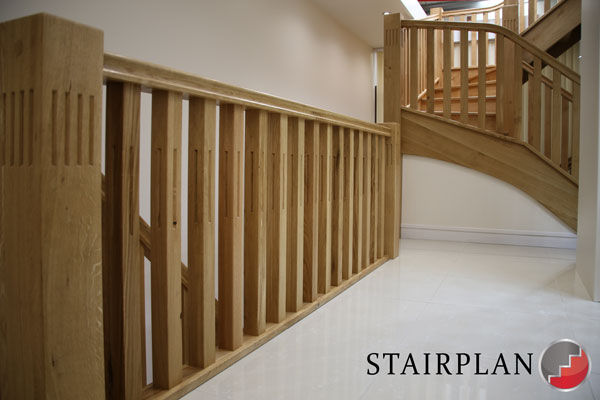 Ask about our Rustic Oak balustrade from our Harlech staircase.
Vision Glass Balustrade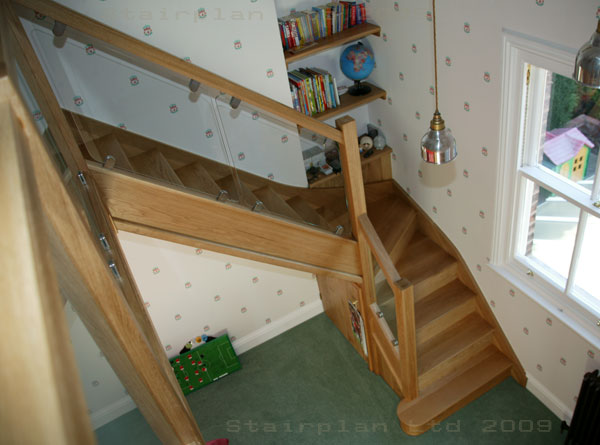 Vision Glass Balustrade - Bespoke Glass Panels with contemporary square profiled oak handrail and newel components
Townsend Landing Balustrade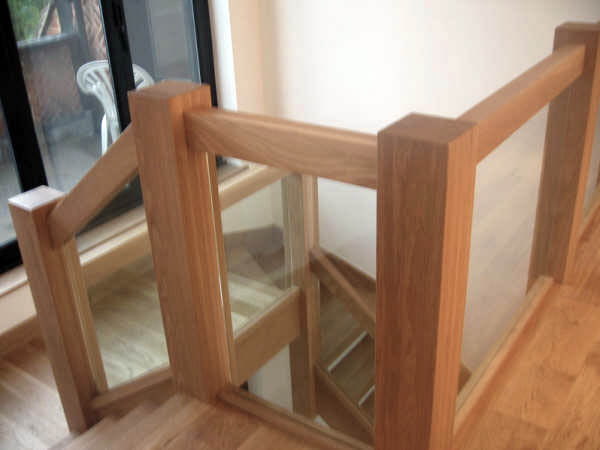 Townsend Landing Balustrade - Chunky sections of Oak with Glass embeded into the handrail and baserail sections
S-Vision Glass Balustrades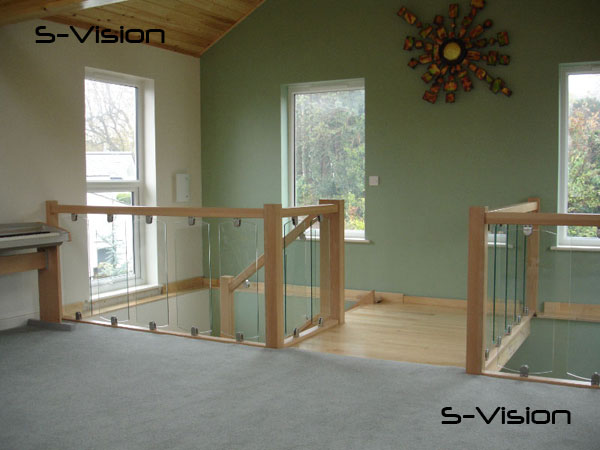 S-Vision is a universal glass balustrade system with standard Rake and Landing glass panels available. Parts can be ordered online.
Fusion Balustrades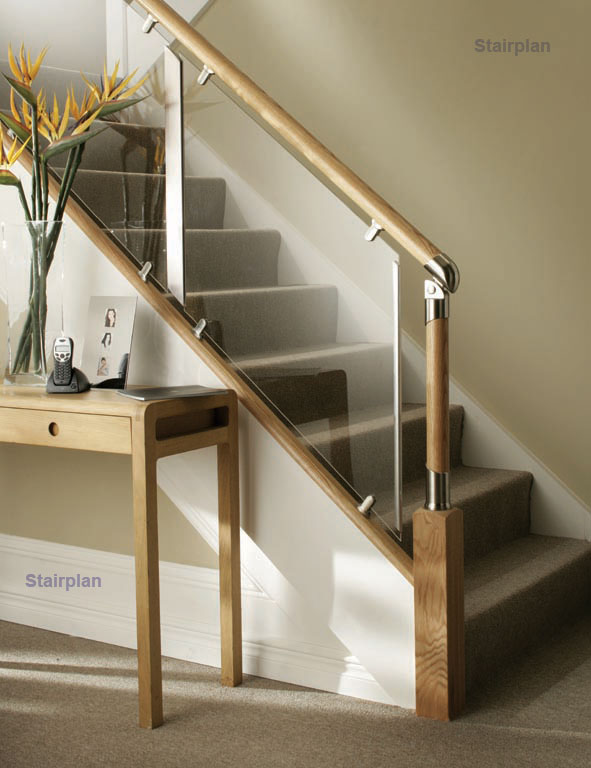 Fusion is a modular balustrade system with options of metal, acrylic or glass balustrade infils. Fusion Balustrades can be ordered online TradeStairs.com
Axxys Squared Balustrade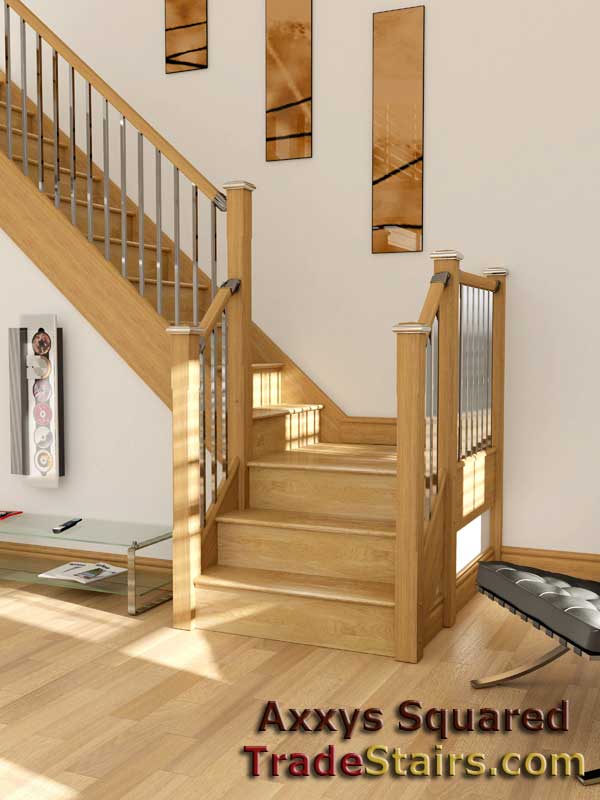 Axxys squared is a new contemporary selection of balustrade components these can be ordered through our online store. Discontinued
Traditional Balustrades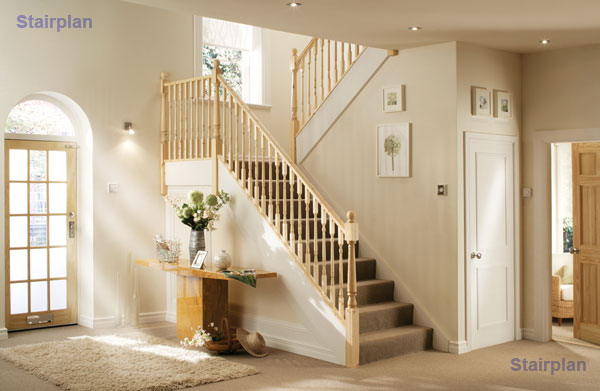 We offer a full range of traditional stair balustrades in a selection of timbers above you can see the standard turned newel posts and spindles we currently offer. This is the 90mm Tulip style newel post and the 32mm Georgian style stair spindles.
Fusion Balustrade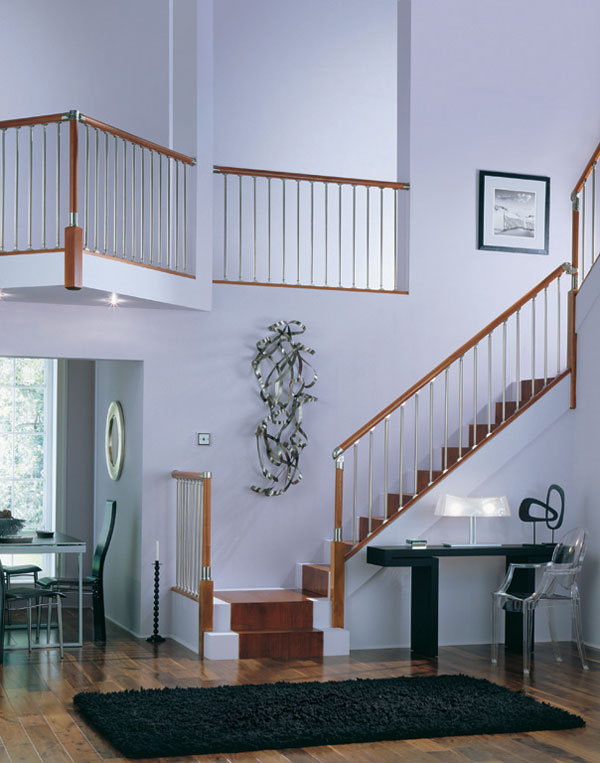 The Ever popular Fusion range of stair balustrade is available from Stairplan -
Online Enquiry Form | Stair Parts | Stair Balustrades