Harlech Oak Staircase
This new staircase design from Stairplan is firmly targeted for those looking to choose the right staircase for the right property.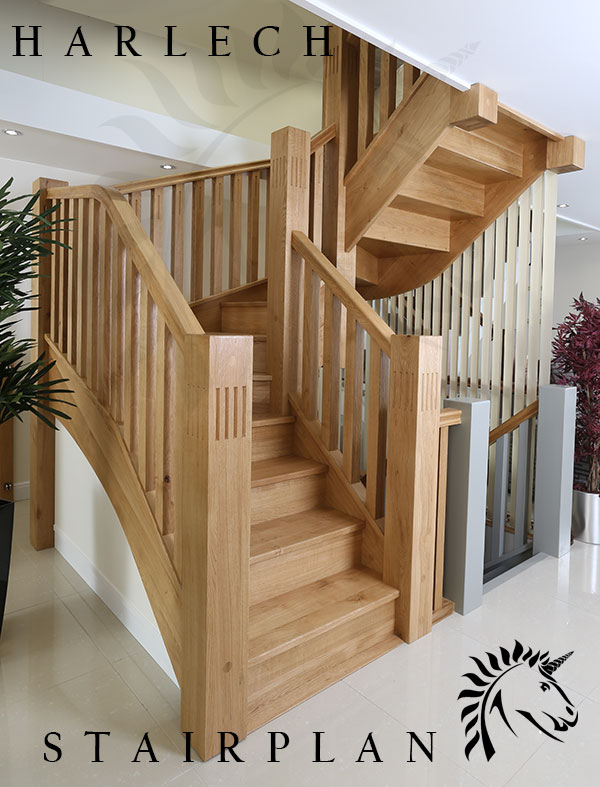 Designed with the country house and barn conversion project in mind the Harlech staircase was created.

Simple heavy oak treads add to the character of the Harlech oak staircase.
A combination of simple large chunky sections in Character oak with optional details like the square flutes in the newel posts and balusters thogether with a construction that allows the underside of the staircase to be left exposed the Harlech staircase has a truly dominent presence.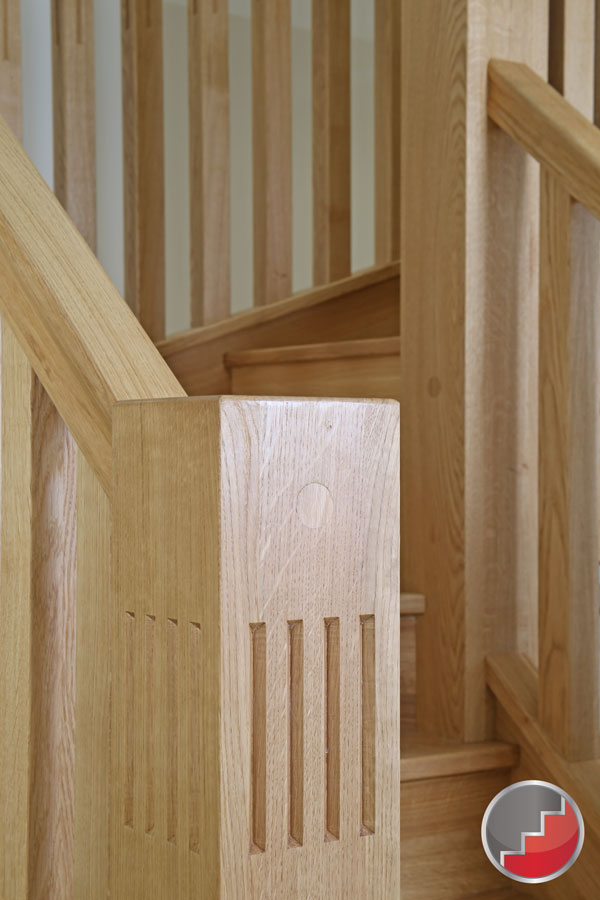 A solid oak riser offers more character than a veneered stair riser.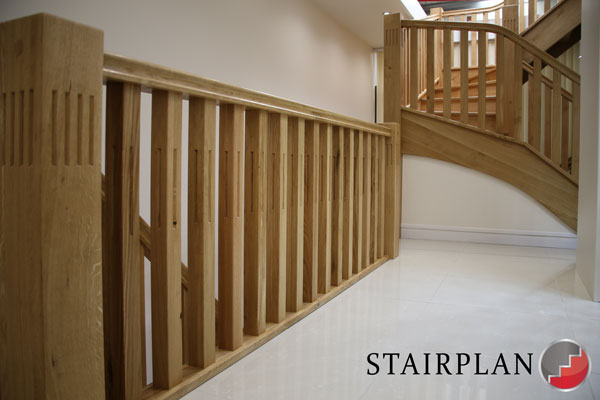 Enquire about the Harlech Oak staircase wit Rustc oak Balustrade - Add Character to your hallway !
The design of a staircase can transfom any home, the warmth of the timber, the detail of the construction, pay a visit to the staircase design and development area we have in Telford to view the Harlech staircase and many others.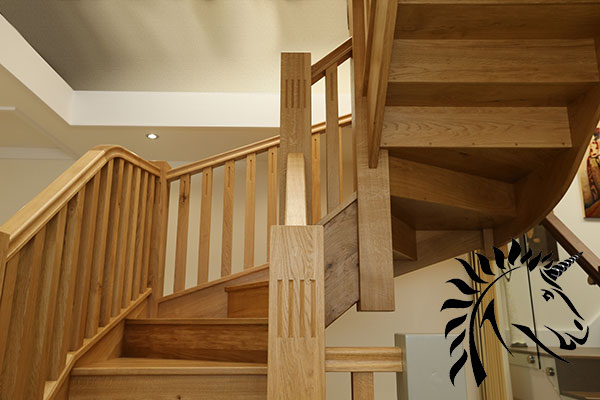 This solid oak staircase with its unique construction has a dominant presence.
Look at the Highlander Staircase