X-Vision Oak Staircases
The new X-Vision Oak Staircase range gives you the ultimate in contemporary staircase design and quality. The new design with the frameless glass was offered in 2013 together with the addition of the optional LED lights set under the tread nosings..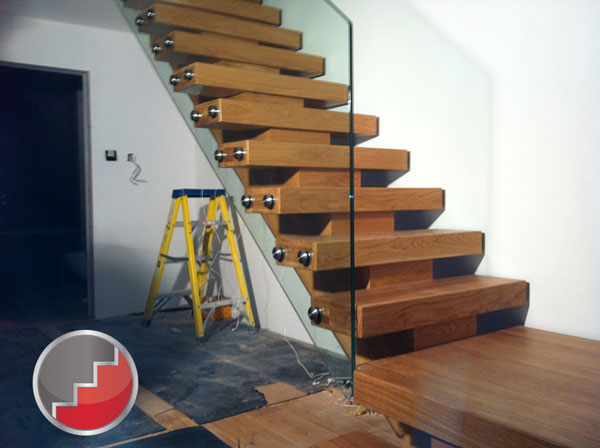 The New X-Vision staircase is the ultimate on contemporary oak staircases - Chunky oak stair treads floating on a central oak carriage with the new frameless glass balustrade.Having a wooden centre cariage gives the X-Vision stair a far warmer feel in the home than staircases with steel centre string carriages, the beauty of the wood in this stair design is second to none.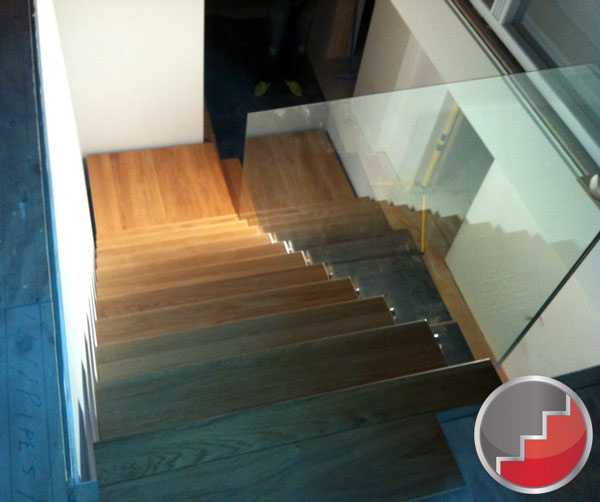 Simple clean lines and minimalising staircase design.
Stairplan can offer the complete package on the X-Vision staircase range you can simply have us manufacture the staircase or we can also offer our other services.
Take a look at a Recent Staircase with the Frameless Glass Option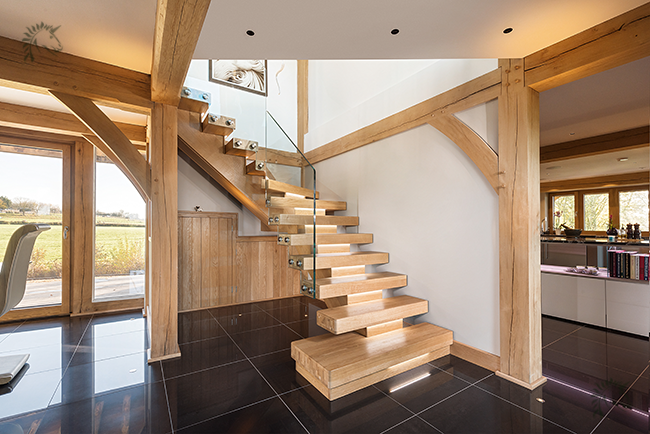 Optional Services
Site Measure
Staircase installation assistance
Factory Sealed with Lacquer.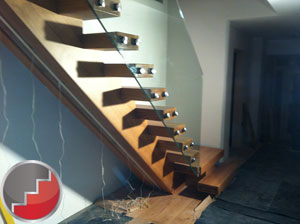 Back to the Main X-Vision Staircase page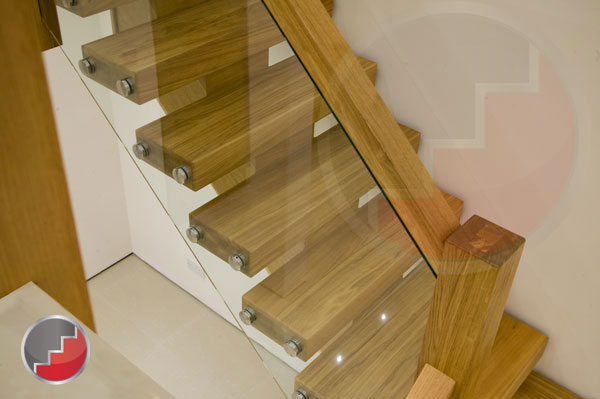 The X-Vision staircase is a staircase that makes a statement , in many homes the staircase is relied upon to make the first impression and if you are looking for a quality contemporary oak staircase then the X-Vision staircase is one you need to consider.
Phone 01952 608853 - Online Enquiry Form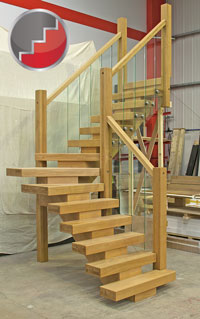 Above you can see the X-Vision staircase with a winder turn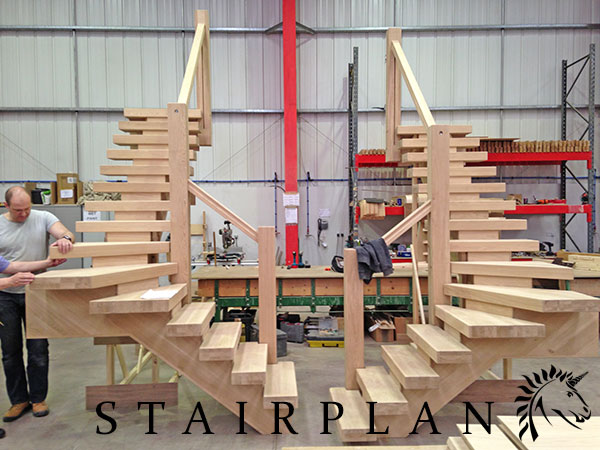 Stairplan produce a full range of quality wooden staircases.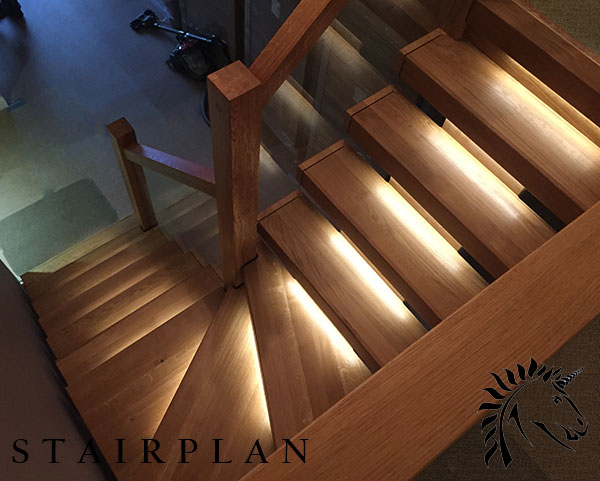 Here you can see some additional options - LED Light option and this staircase has the glass recessed into the stair treads.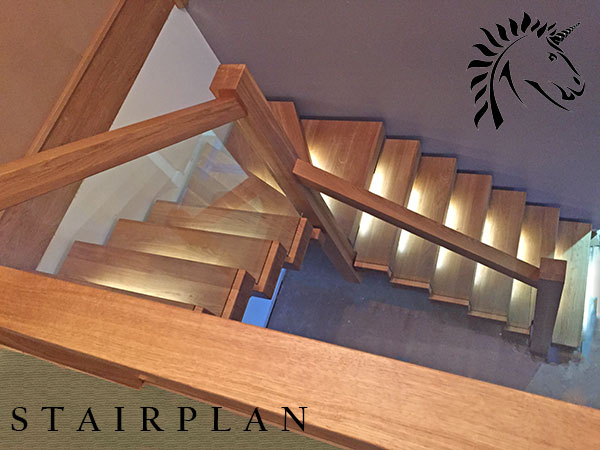 Why not look at the X-Vision staircase in American Black Walnut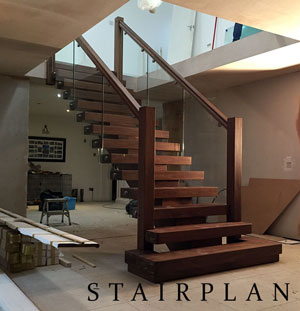 American Black Walnut Straight X-Vision staircase, Handrail to both sides double going X-Vision Curtail entry step and Double Bullnose second step. Walnut X-Vision stairs page