Marion Staircase
The Marion staircase is a staircase design for today with the Frameless Glass Balustrade and chunky square treads and risers.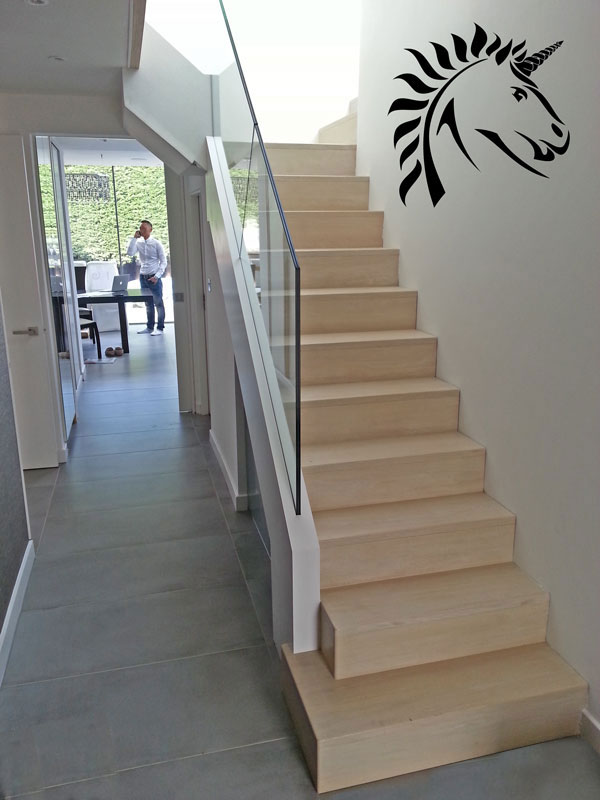 The tread and riser design is made up from chunky sections of oak, decorated here with a white wash effect.
The Double thickness face string supports the laminated framesless glass balustrade.
This staircase was a T-Shaped staircase where the staircase splits to the left and the right, on the near side landing a seat was formed, on the far side landing you can see the full height frameless glass balustrade. The contemporary tread and riser detail offers simplicity.
The Marion staircase is a high specification bespoke staircase, the frameless glass balustrade in only available on a limited number of the bespoke staircases we offer due to structural requirements.