Oak Horton Square Twist
The Horton Square Twist design is growing in popularity in 2019 , the square twist spindle design offers a unique style to any staircase with the unique dispersal of light as everything changes when you view the staircase from different angles.
Craftsmans Oak Staircase with Pine treads for carpeting.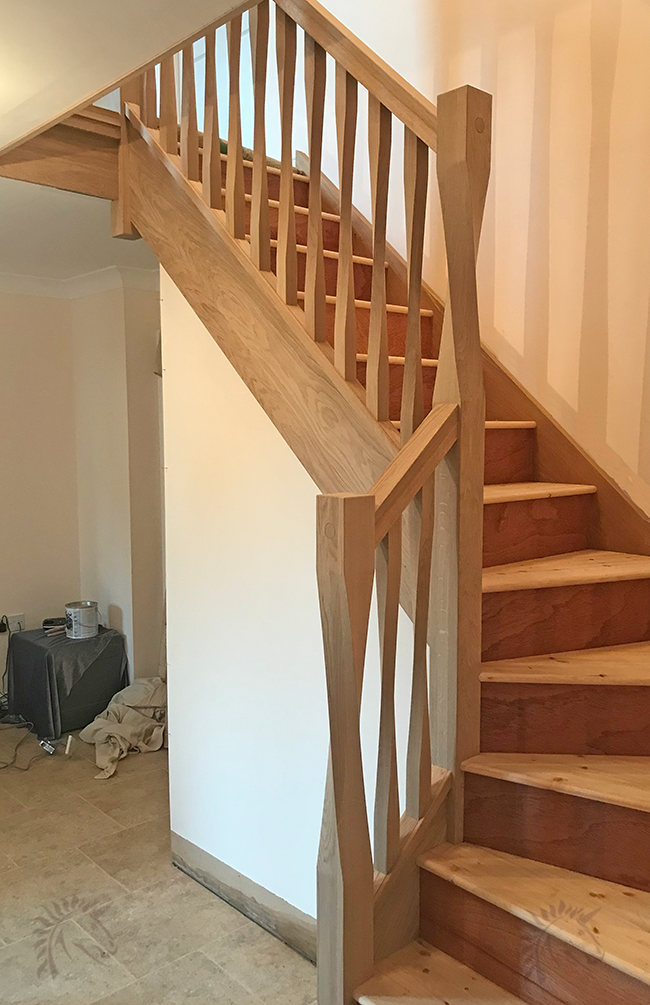 This particular staircase also has the Horton Twist newel posts to match, keeping the square theme the handrail is our Newark square oak handrail option.
The Oak Strings and all balustrade components are in European select oak .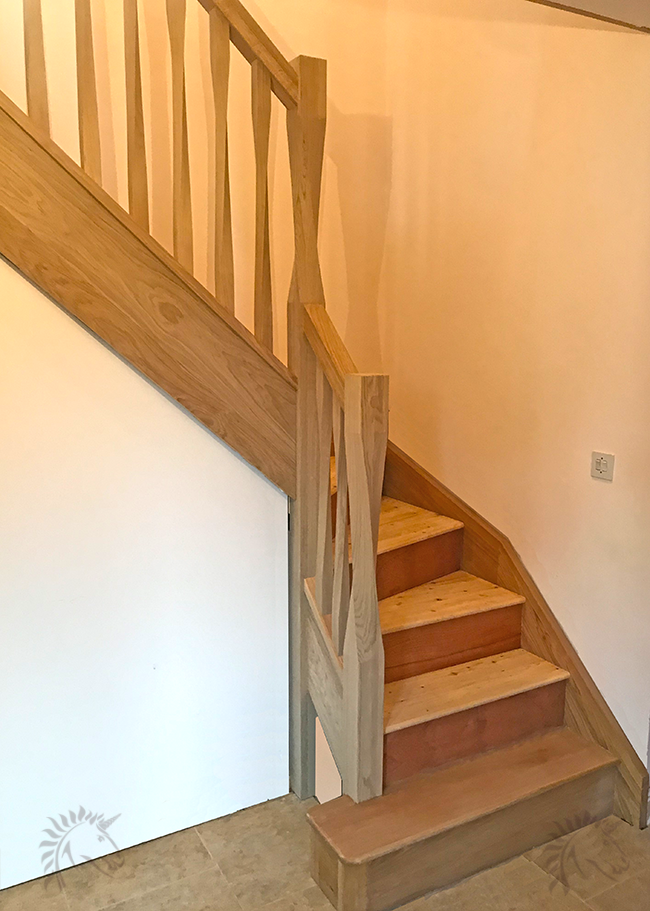 The Photographs have been taken following installlation, they have just started the decoration on the staircase. With having engineered pine treads on the staircase this can save costs on the staircase compared to oak treads when the full stair tread is going to be carpeted without compramising the quality of the staircase with MDF treads .
This landing balustrade also has a custom curved HT (Handrail Turn) fitting in the Newark Square Oak handrail section. The Twist balusters are available to order online through our TradeStairs online store, the Newel posts are a custom order.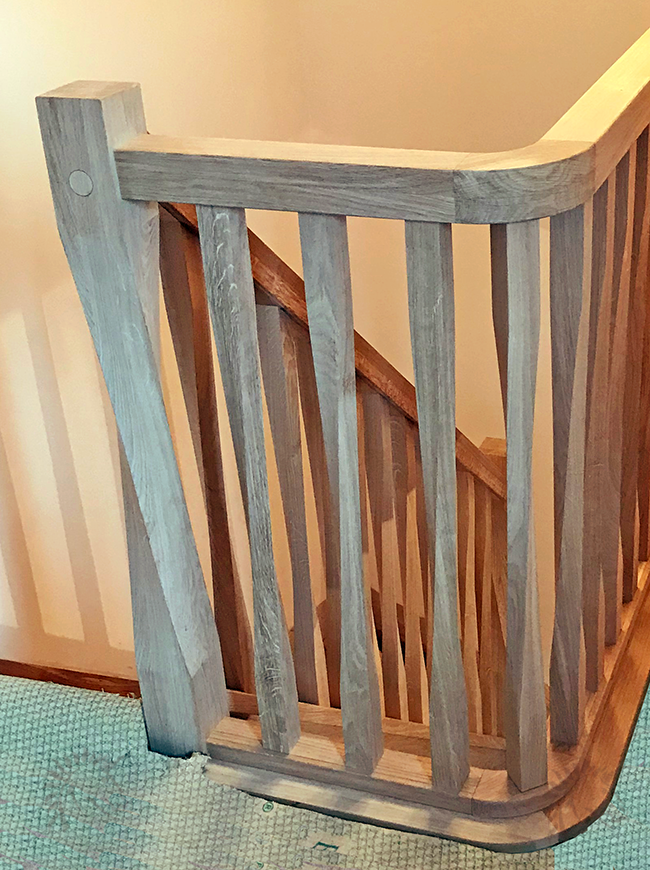 The Horton Twist balustrade option is available to order on many of the oak stair specifications we offer.