New York Staircase
The New York Cut String Staircase - Contemorary Cut String Saircase construction designed with simple square stair balusters set out in a block of three balusters per step- Simple contemporary quality open string staircase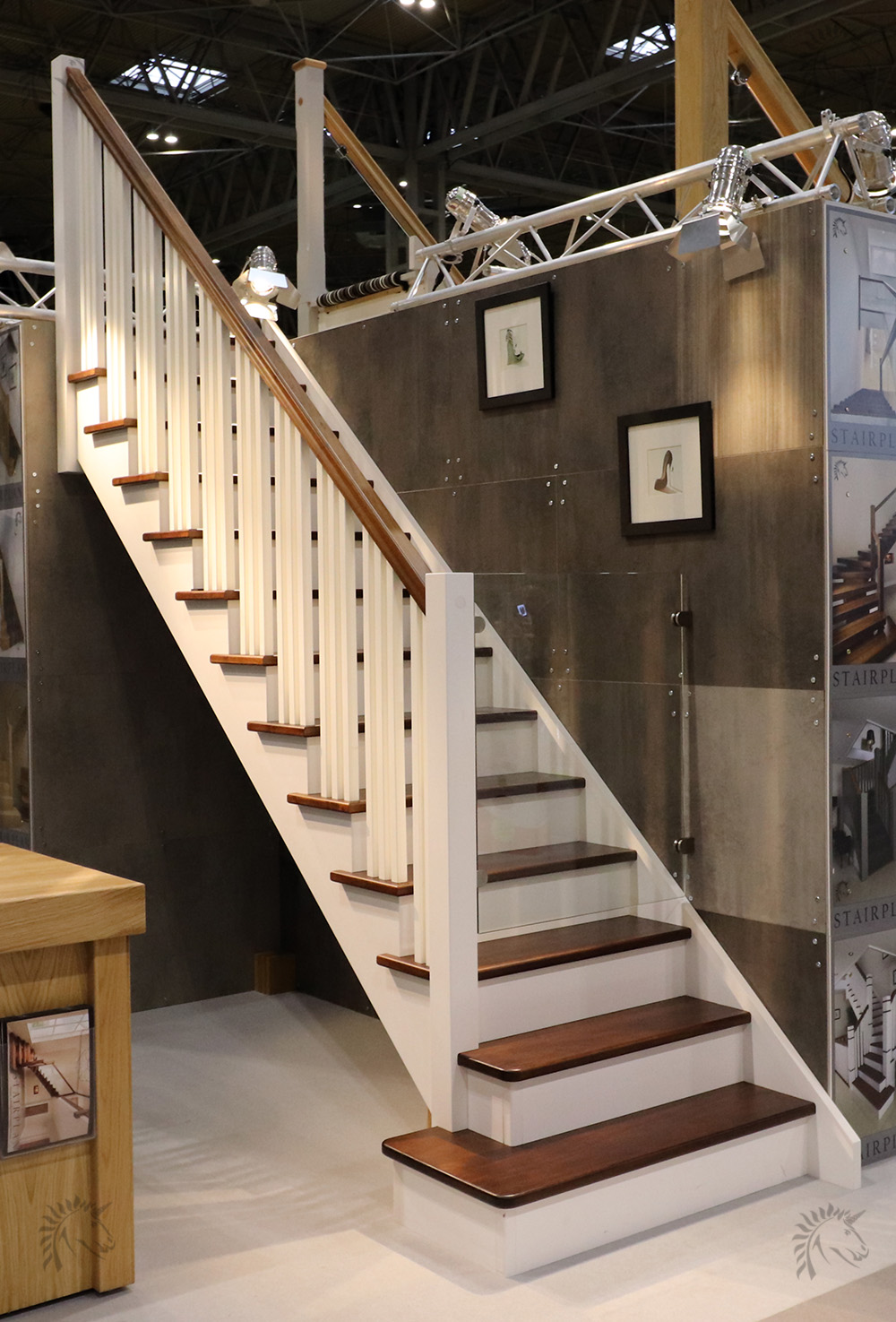 The New York staircase specification was launched at Grand Designs Live October 2018.
Similar in specifcation to our New England Staircase the New York staircase is designed with a 32mm tread thickness and 90mm newel post size. the Treads and handrail sections are produced in American Black Walnut and the other components seen i white are produced from quality EdgeLam engineered Pine .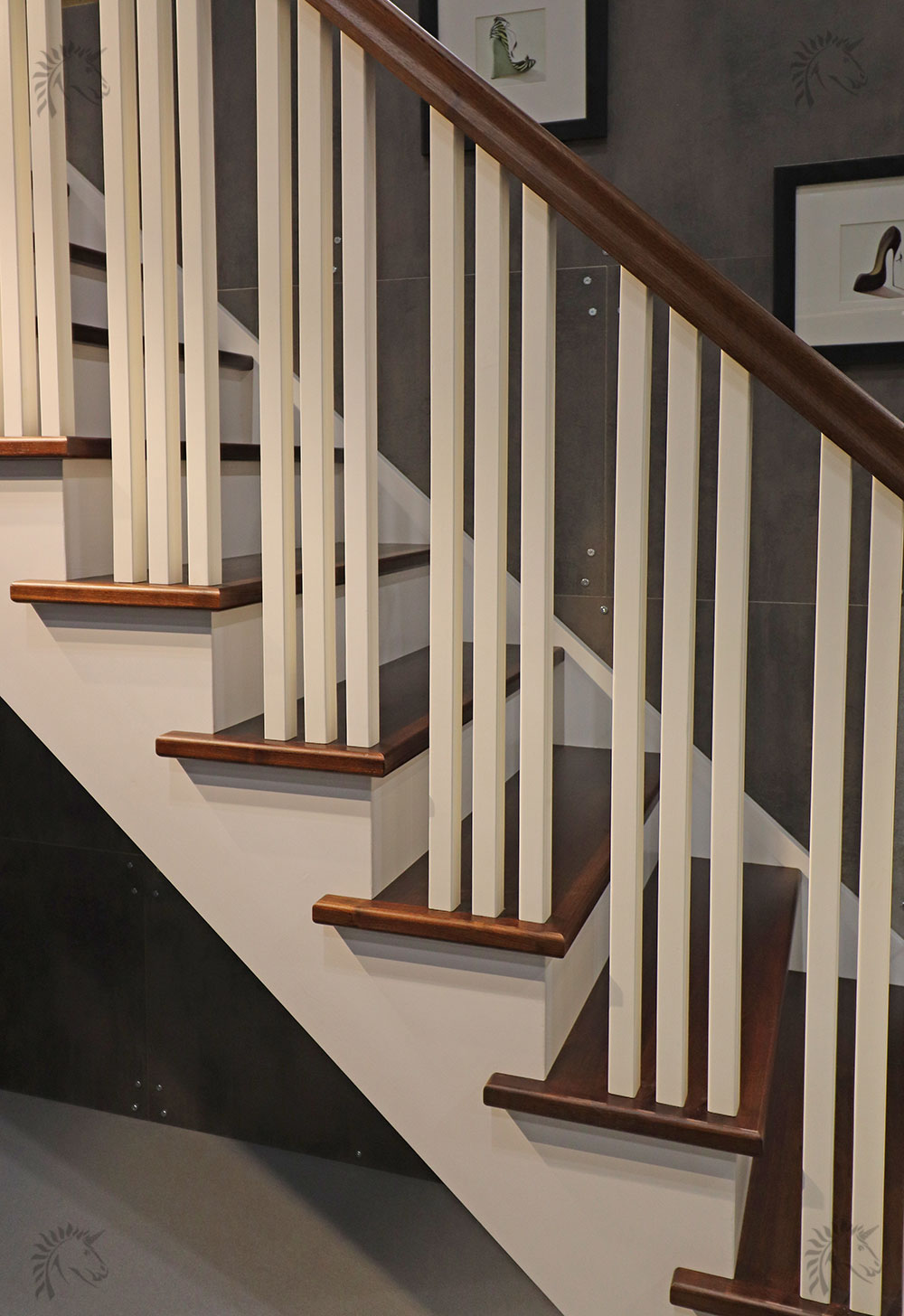 One the New York staircase we offer the option for the balusters to be positioned in groups of 3 rather than the traditional equal spacing offered on out other staircases.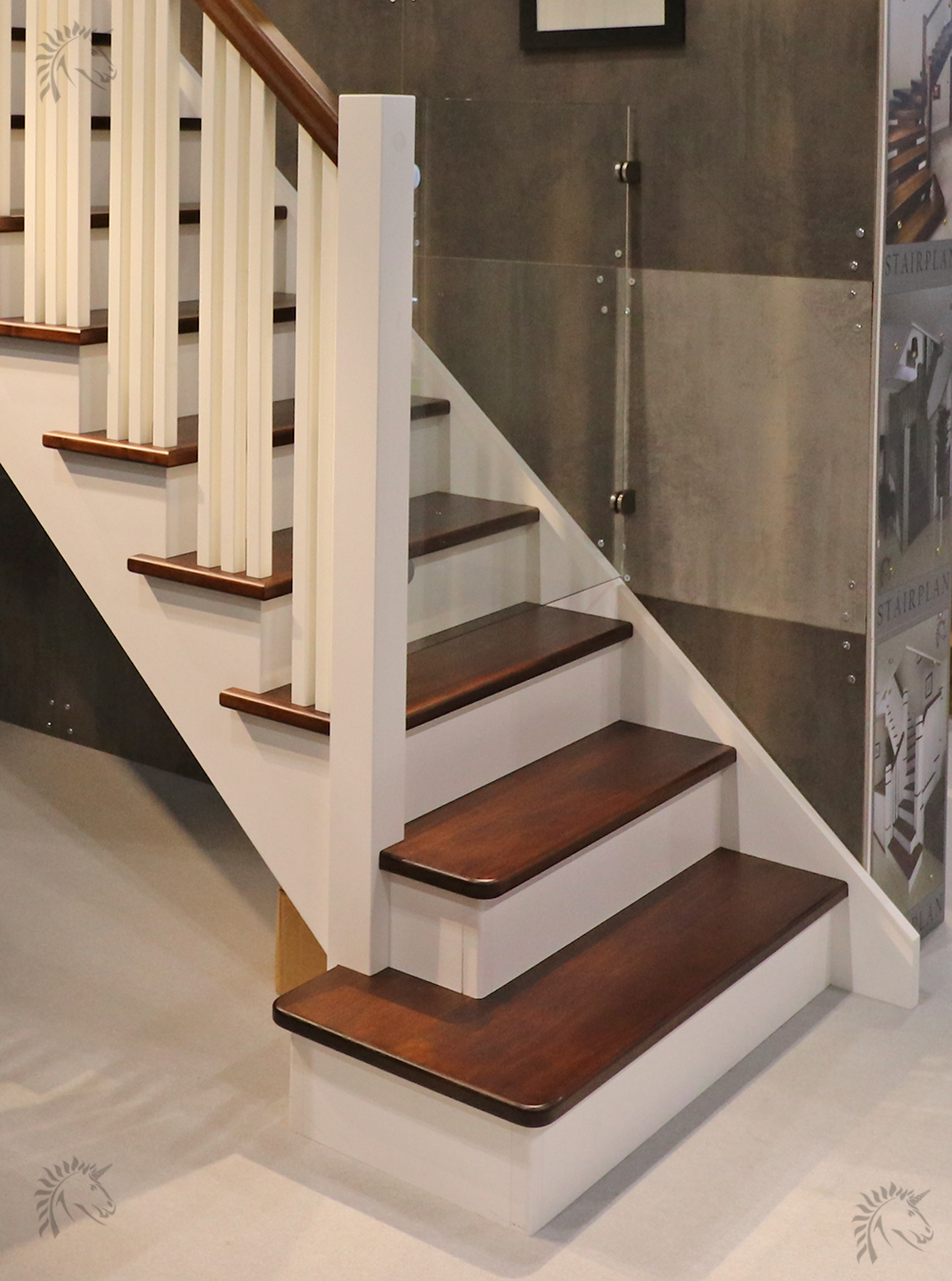 Above you can see the optional Double Go Square Curtail entry step withthe Bullnose Second Step.
The Treads on the New York staircase ar 32mm in thickness and have a Return Nosing detail. The construction of the staircase is a Cut and Mitred Open string design.
By default the staircase would be supplied raw with no paint or lacquer finish, it is optional to have the staircase pre finished by Stairplan.
We also offer a Structured Texture to the treads , this texture assists with Anti Slip.