Dallas Staircase
The Dallas staircase - Launched October 2018 at Grand Designs Live
Contemporary Cut string Staircase with a stepped glass balustrade detail.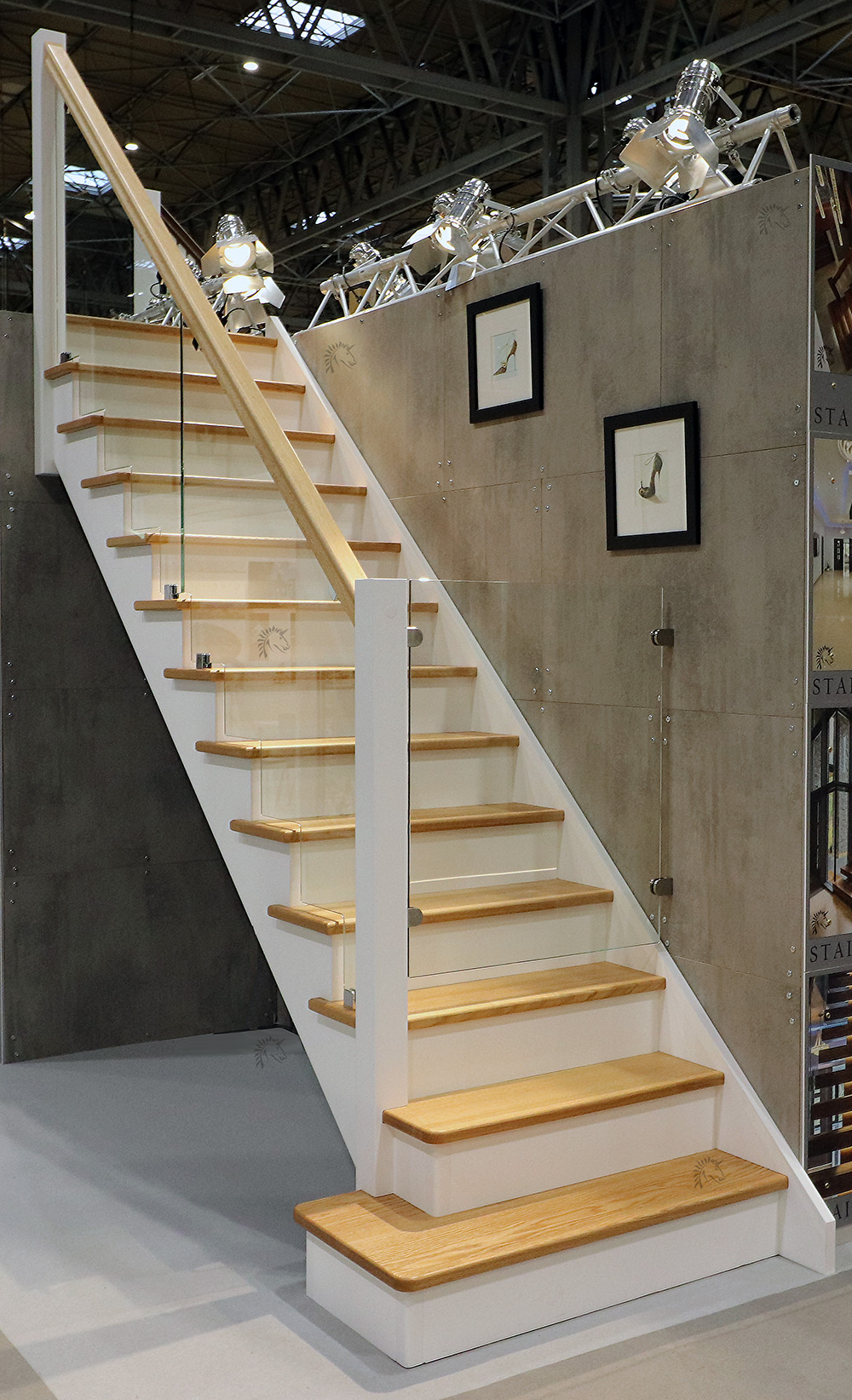 The Dallas Staircase offers a light minimalist stair design with light oak treads and handrail with the strings risers and newel posts produced in high quality EdgeLam engineered Pine suitable for a paint finish.
Above you can see the optional double go square curtail feature entry step, the second step is a bullnose step.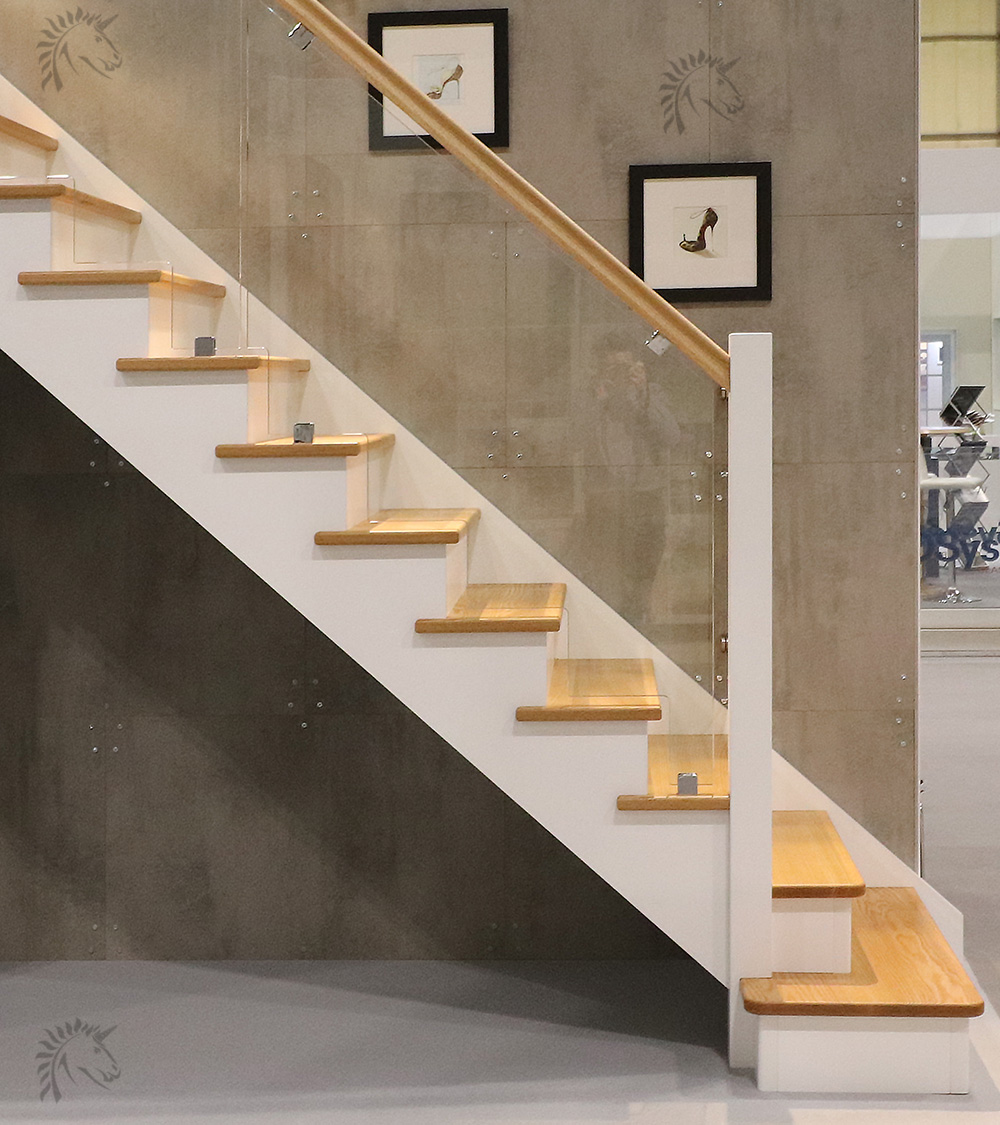 On the Dallas staircase the standard newel post size is 90mm.
The treads have a return nosing detail as seen in the images above. and below.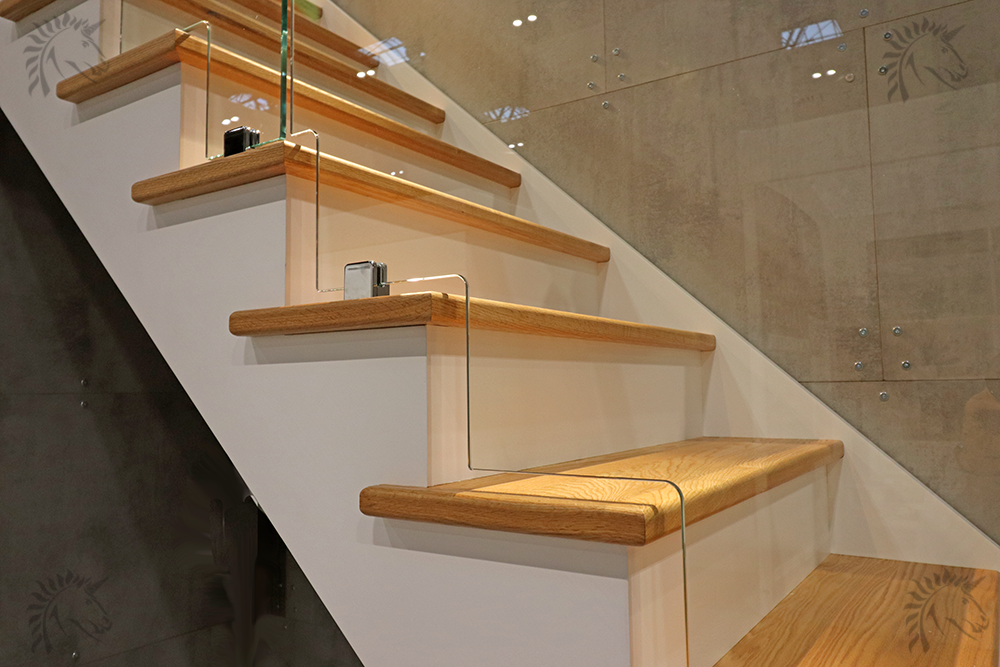 The glass is cut to follow the line of the steps. The Glass is 10mm Toughened Vision Glass Balustrade. the Glass Clamps are our SQ-BRAC Glass clamp and are available in a Chrome or Brushed finish.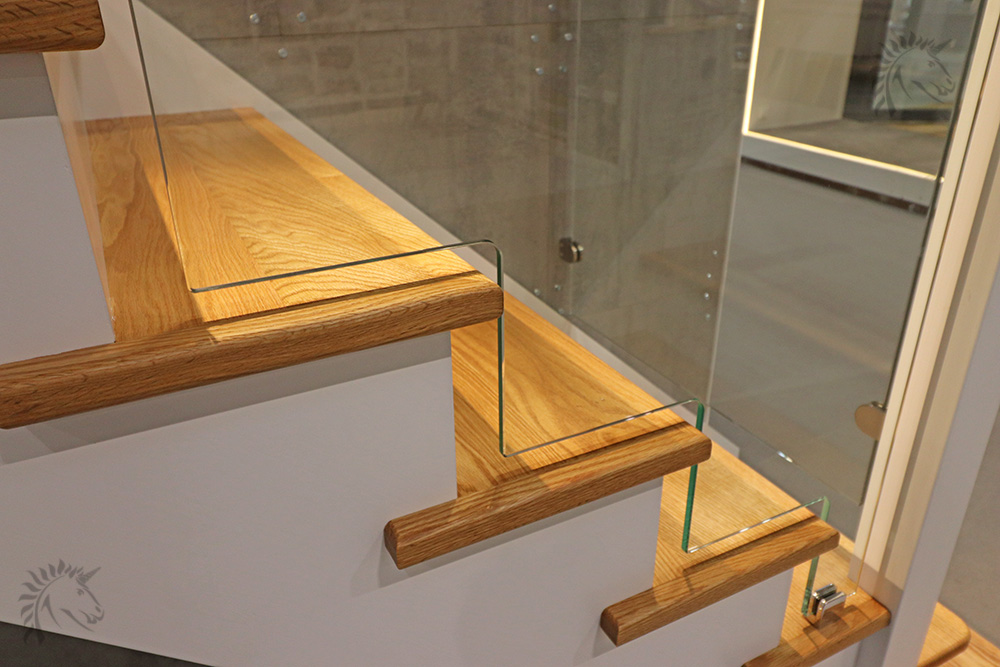 It is optional to have the staircase pre finished by Stairplan , the staircase as shown here has been primed and has a Satin White finish to the Pine components and the Oak Treads and handrails have had 2 coats of clear matt lacquer.
It is also optional for the treads to have a structured texture to assist with Anti-slip.
The construction is a Cut and Mitred open string stair design.