New Birch 24 Openplan Loft Staircase
The Birch 24 Space saver staircase has always offered quality and value but now the new Birch 24 Openplan option gives you the popular open riser option only previously offered on our Beech 40 and Oak 40 Space saving staircases.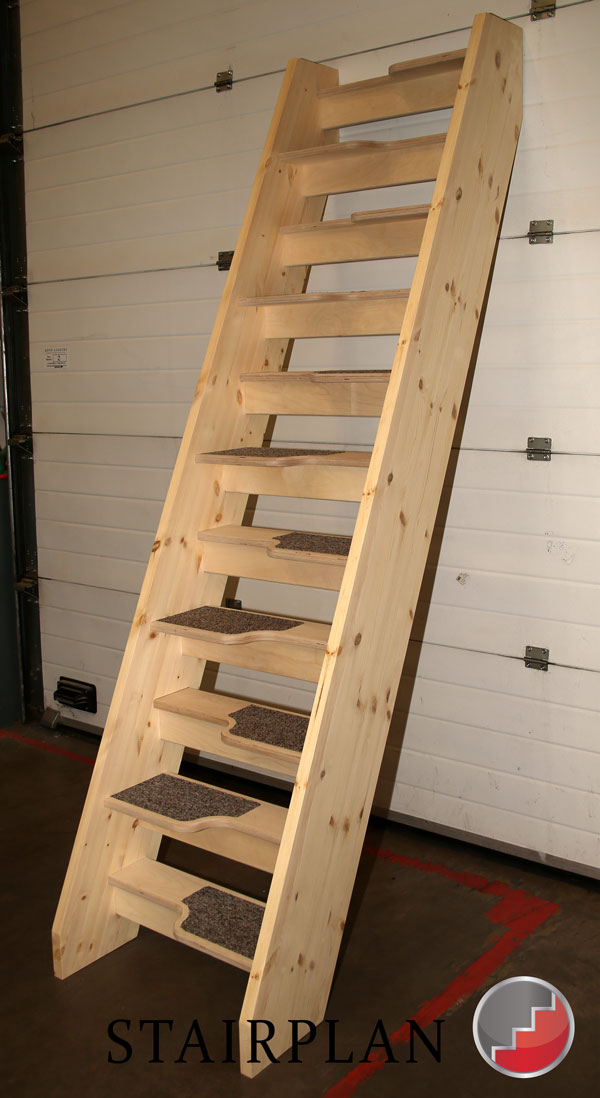 Shown above with optional carpet inserts, the carpet insert above is a new design and is not our default design at this stage, the carpet colour option is Ravenstone.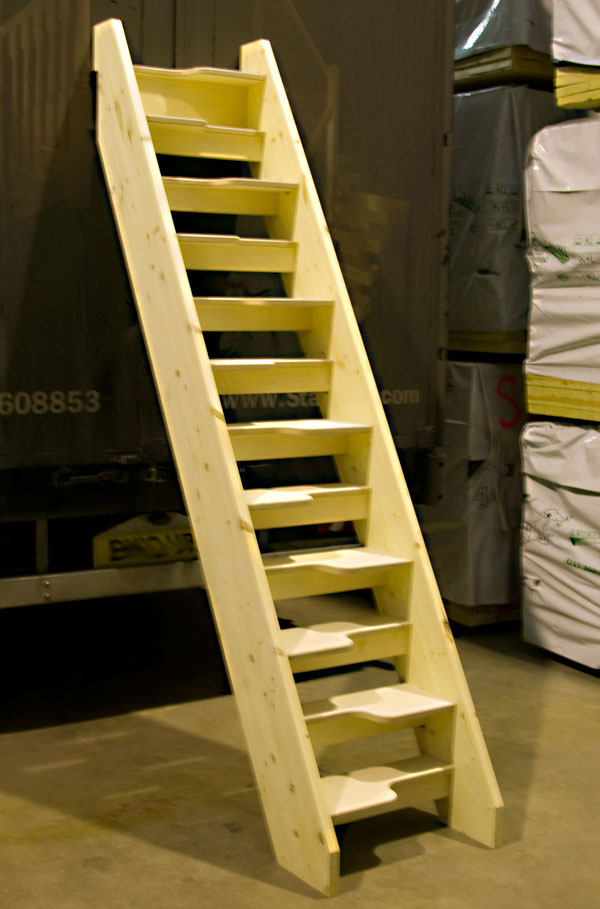 We are offering the Birch 24 openplan space saver staircase in assembled form Handrails and Carpet inserts are optional. Plan Drawings
For a quotation phone 01952 608853
email - service@stairplan.com
Look at the Oak 40 Open Riser Space Saver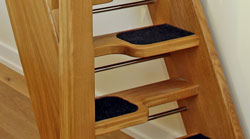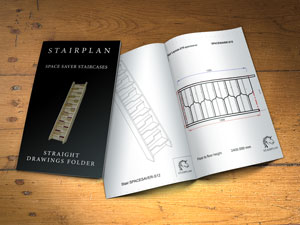 Space Saving staircases started life known as ships ladders, they are far from a new idea, why they are more popular now than before is there inclusion in the building regulations document K covering England and wales. In te building regulations these are classed as alternating tread staircases. The designs offered by Stairplan have been designed to suit the UK building regulations, be aware there are a number of models produced wihin the EU that do not meet the regulations required.
Having a space saver staircase made to measure will mean the installation time is greatly reduced compared to buying a universal kit, with the universal stair kits all the working out is required to be carried out by the installer and the process is very time consuming.