Urgent Staircase Production
Stairplan offer an express order service where you can pay a premium and have your staircase produced in a faster time than the normal production.
The Staircase featured on this page is one of the more interesting Express orders we have produced. The clients who purchased this staircase for an exhibition to access the upper floor of there floating home exhibition stand had been trying to get a staircase free of charge for the stand for a number of weeks, we and I asume a number of other manufacturers had refused to offer the staircase at no cost, They had tried to fabricate there own staircase to use at the show but it was classed as unsafe by the venue and They either needed a staircase very quickly or the upper storey of there Floating house could not be used.
Well they finally decided to purchase a staircase and the staircase shown below was ordered, manufactured and installed in the same day !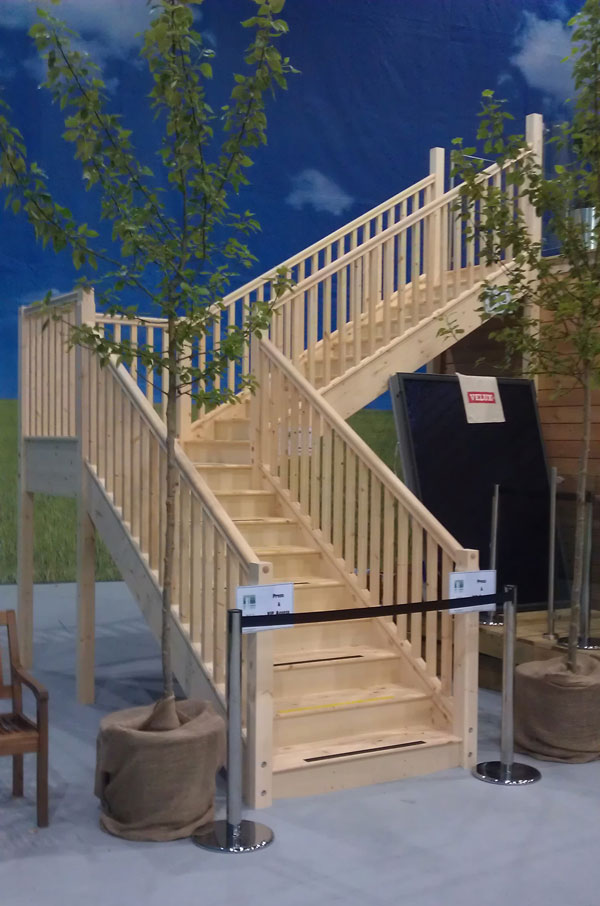 As you can see its not the most straight forward of staircases, Quarter landing design complete with a quarter landing kit, face side and offside balustrades, the width of the staircase was around 1200mm from memory and the staircase also had a central carriage string.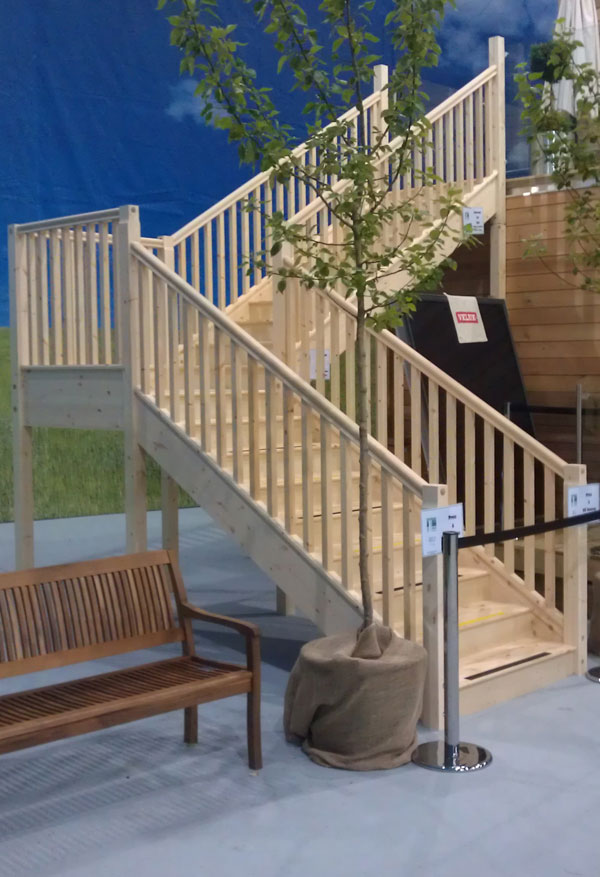 This is just to make you aware that the option is there at a price for you to get a staircase urgently using the express order service if required.
Phone us on 01952 608853.
From years of experience we get calls on a daily basis from people who think staircases are kept on the shelf, in general terms the only staircases you will find on the shelf as such in the UK are Standard straight staircases with a 2600mm Rise or modular spiral staircase kits which are only suitable for loft conversions. The cost and speed of the express order service will depend on the design of the staircase you require and your location if you need the staircase delivering, it is quicker if you can collect the staircase but many people dont have the transport facilities.