Oak Palace Fluted Stair Spindles
If your looking for a traditional turned staircase spindle with that little extra detail - The Palace Oak Fluted Spindle.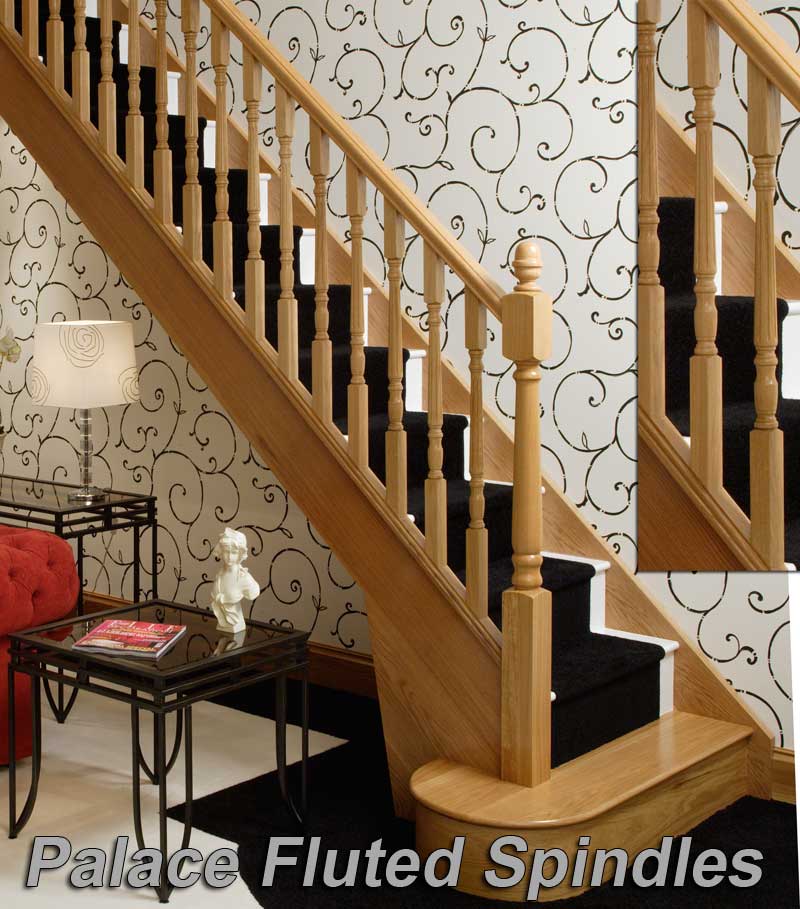 The Palace spindle design shown here on a Oak straight staircase. the Newel Posts are from our Traditional Turned Newel post range. the newel post cap is a Acorn newel finial. the Bottom step is a Double going Curtail step.
The Design of the palace spindle has the most popular style when it comes to staircase spindles where the spindle tapers to a narrower section towards the top of the spindle. the detail at the base of the spindles turning is also a popular style for those looking at traditional turned stair spindles.
The Fluted detail simply adds that touch of class that can set your staircase apart from the others with simple turned spindles. its also worth considering alternation Palace Turned Spindles with the Fluted spindles.
Palace White Oak Spindles can be ordered online by clicking on this link. Palace White Oak Fluted Spindles