Ash Spacesaver Staircase - European Style Handrail - Order Guide
Loft Staircase
The Staircase featured on this page is a Ash Alternating Tread Spacesaver staircase with our European style handrail. Space saver staircases are suitable for loft conversions where access is required to a single bedroom.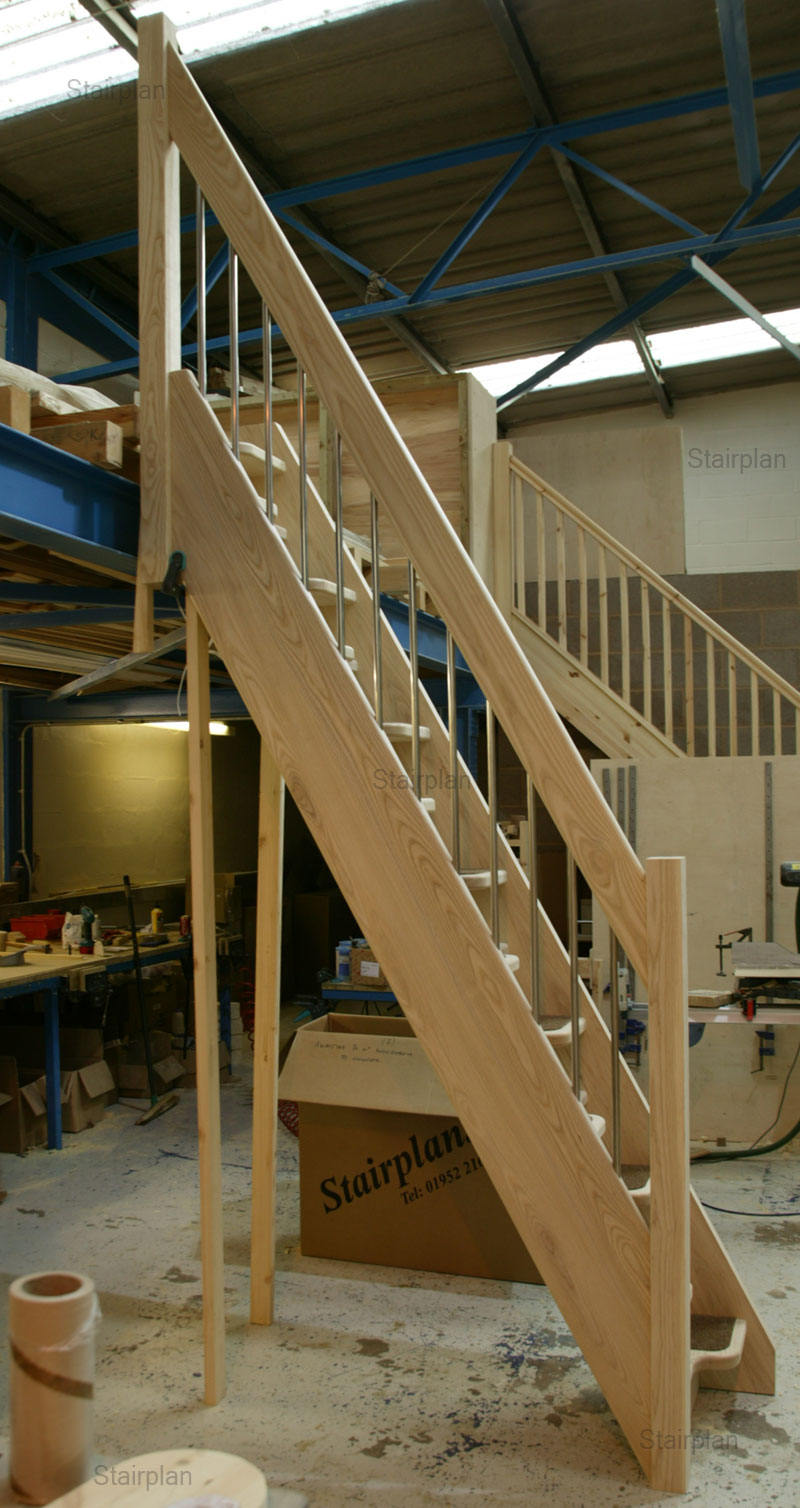 When it comes to looking for the type of staircase you require to access a loft conversion space saver staircases are becoming more and more popular. You can only use a space saving staircase as stairs to the loft when you cant fit in a conventional staircase, the selection of loft stairs we offer is very comprehensive in both the space saver range and conventional loft winding staircases. When it comes to working out where to locate your loft access stairway the first thing to establish is the exit point where the staircase finishes in the loft, this is likely to be in a very limited number of places, mainly because you need to have sufficient headroom when you get to the top of the staircase. As a begining this should give you a good idea where you can locate the new staircase and give you a good idea of the space you have to work with and whether a straight space saving staircase (or a quarter turn space saver stair) or a conventional winder staircase is what you require.
The stair strings are 40mm in thickness, the treads are 40mm thiick, .
Phone us on 01952 608853 for a quotation email us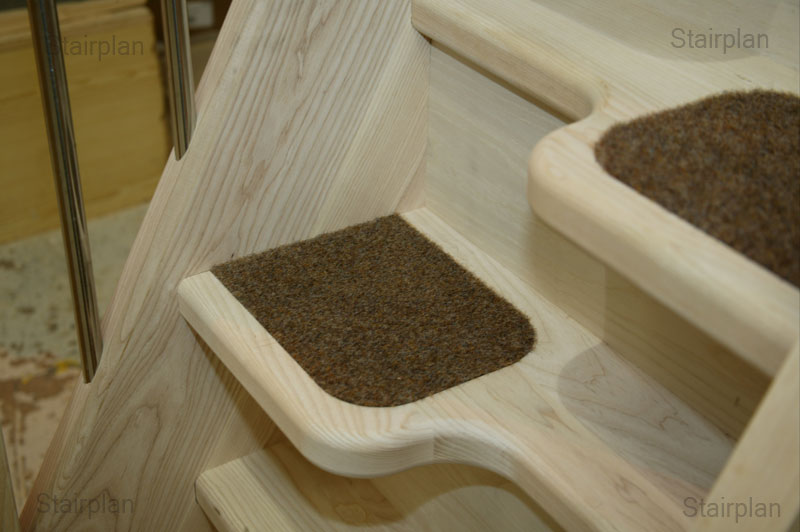 Stairplan produce staircases using the highest quality materials and machinery available. The Spindles we have on this European styled staircase are stainless steel tube and this is drilled into the string and the handrail at the point of manufacture using the latest in staircase software and 5 Axis CNC technology. This image shows the carpet inserts we offer in our premium space saving staircase models.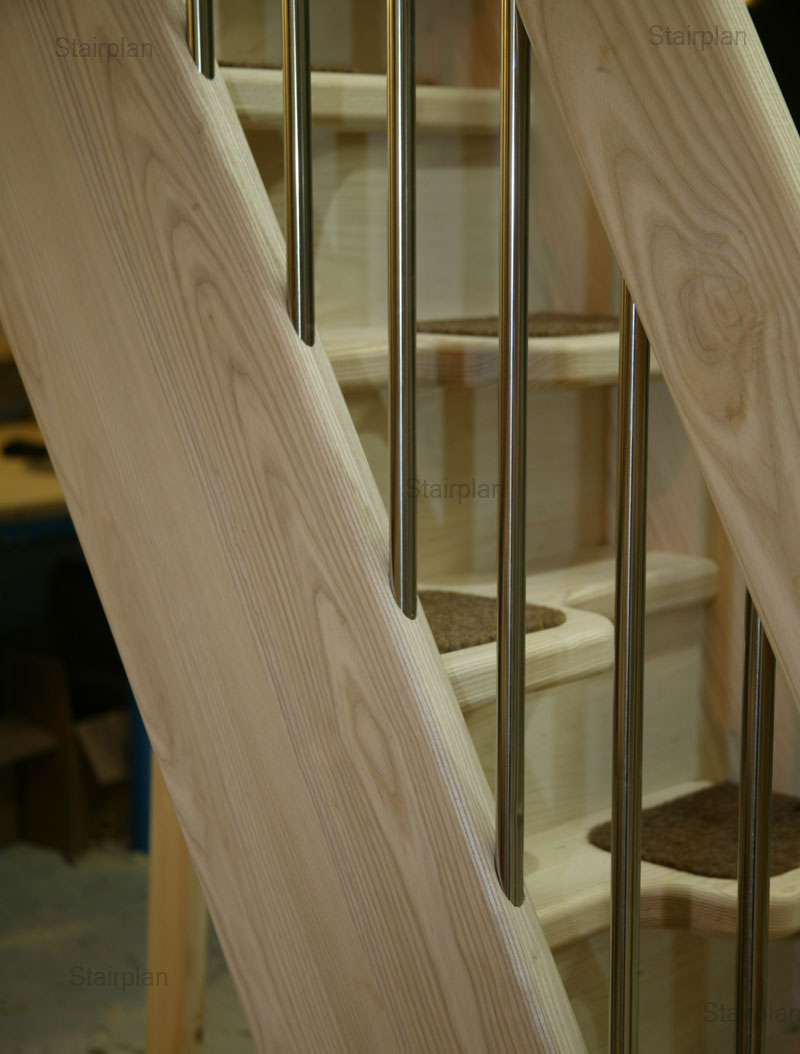 On this image above you can see the typical grain you would get on a Ash Hardwood Staircase from Stairplan. Ash is a lighter alternative to Oak and can offer a similar grain pattern.
Phone us on 01952 608853 and ask how to get a quotation on a Ash Staircase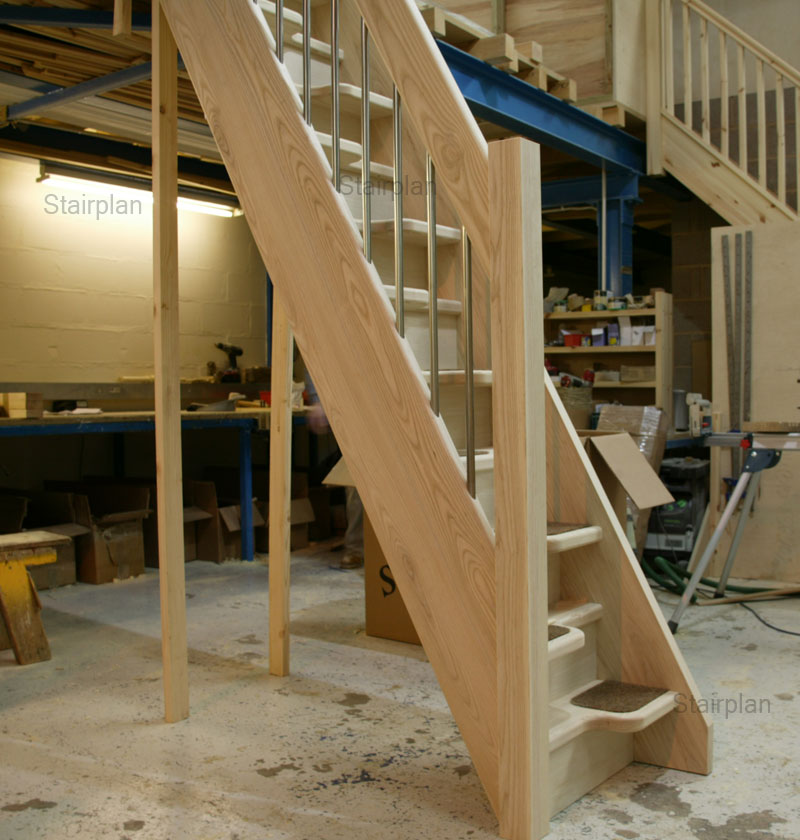 At Stairplan we assemble all staircases fully before they get taken back down into managable sizes for delivery and access, this ensures the installation is straight forward.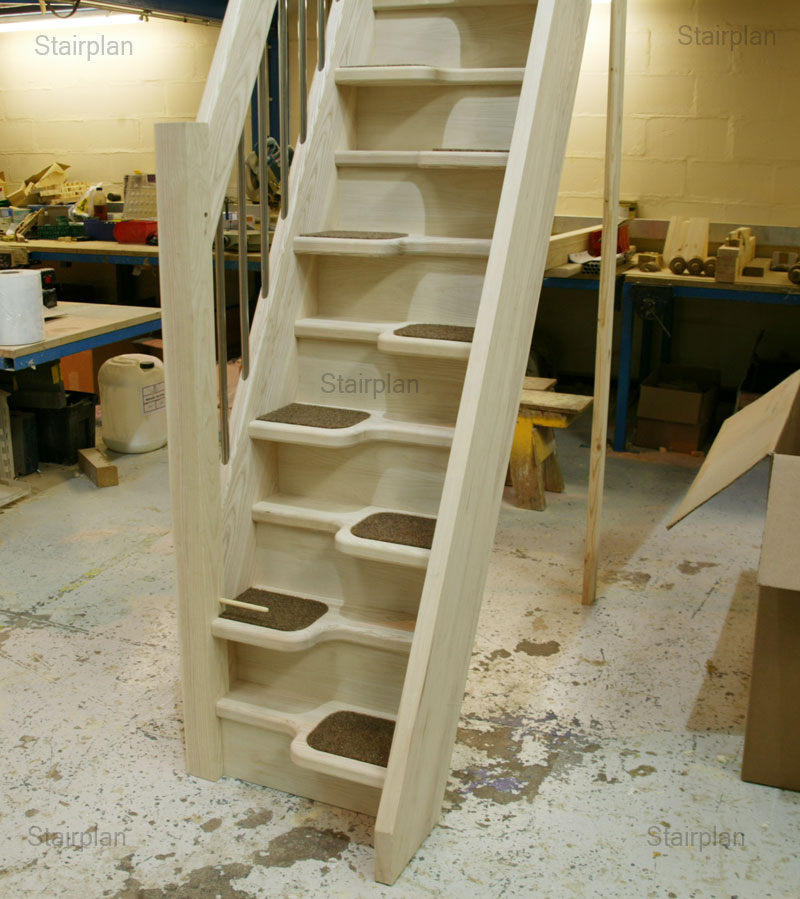 We offer these staircases in Beech , Oak and Ash.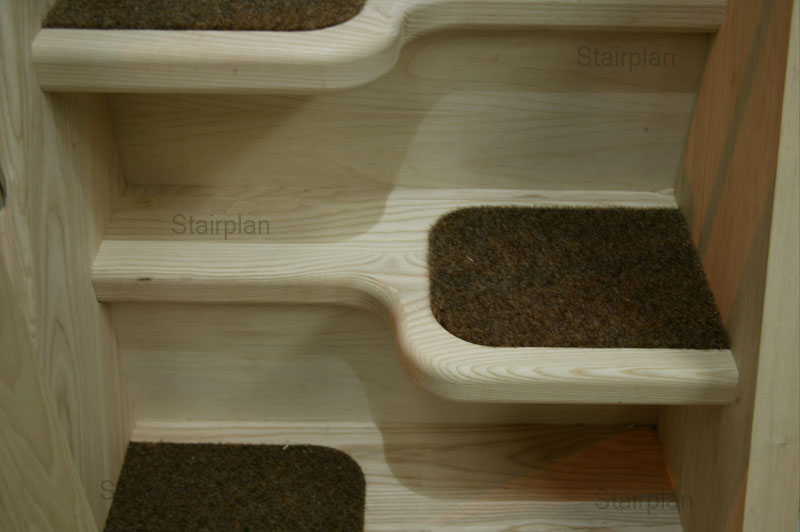 The Carpet inserts come in a range of colours and offer anti-slip protection to the stair treads.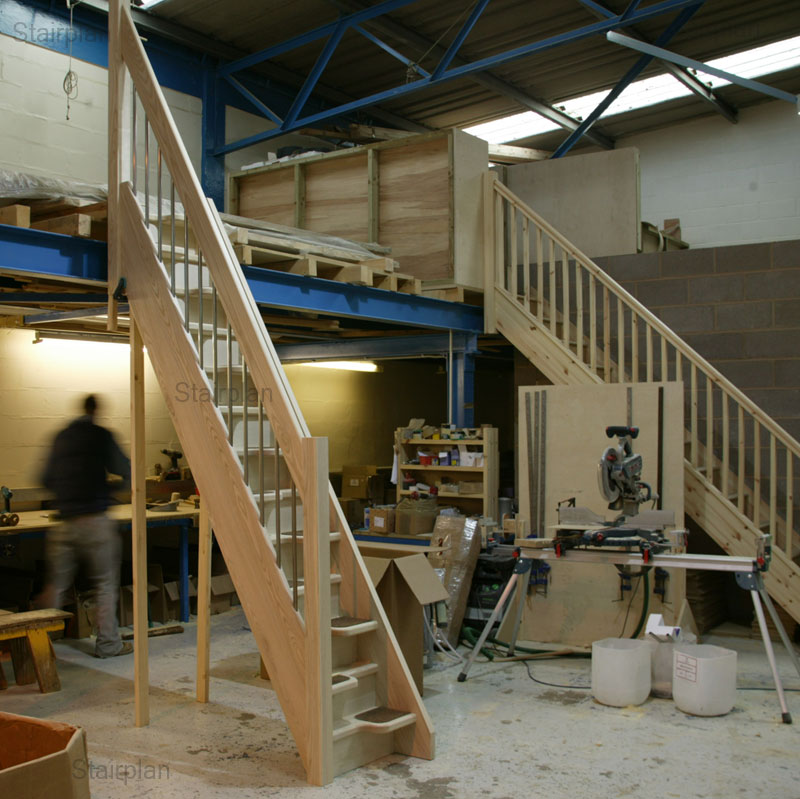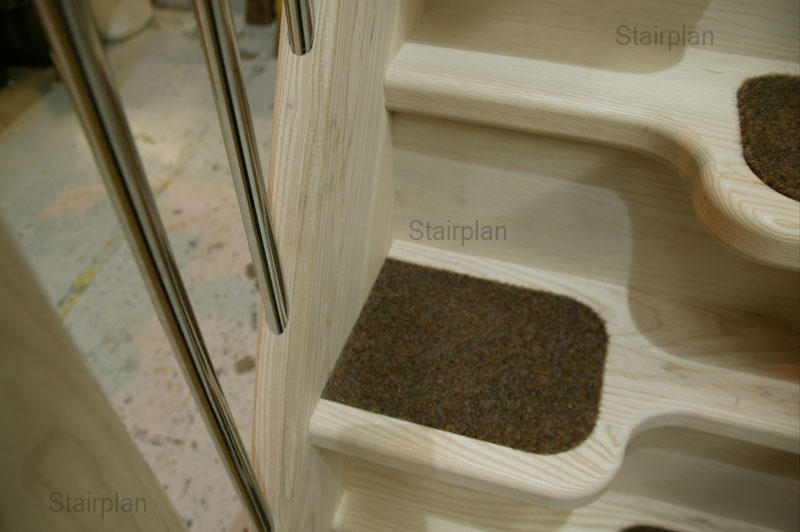 Phone us on 01952 608853 for a quotation on a Ash 40 Spacesaver staircase Next Stair | Previous Stair
Related Links
Classic Ash Stair Balustrade Components
Trademark Ash Balustrade Components
Space Saver Staircases for Lofts
Flat Pack Loft Staircases | Loft Conversion Staircases