Loft Conversion Staircases
When it comes to converting you loft the staircase and its location is always the difficult part. At Stairplan we manufacture purpose made staircases suitable for loft conversions.
We can offer Straight Staircases, Winder Staircases, Spiral Staircases and the popular Spacesaver staircase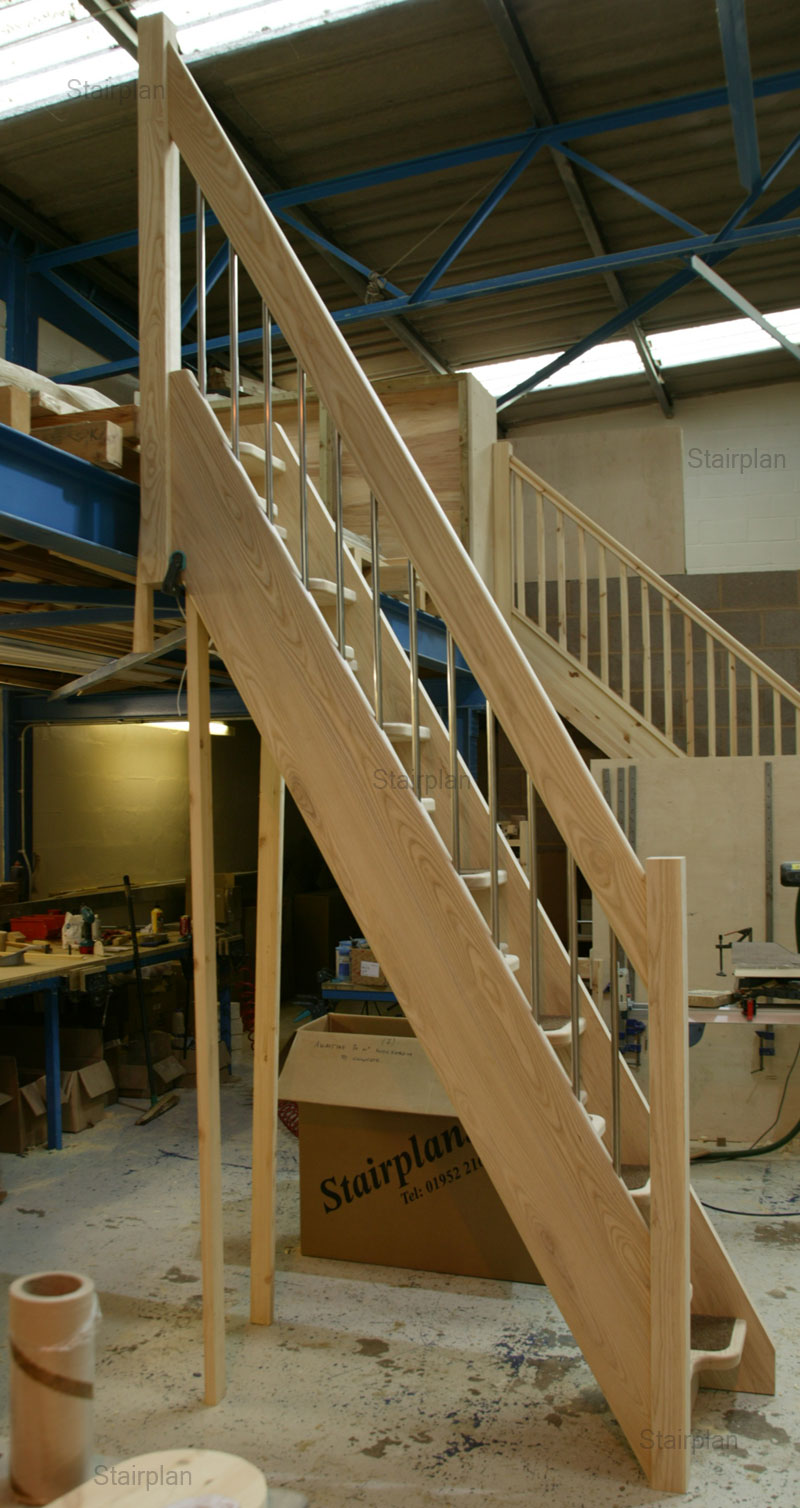 We offer a full selection of Space saver staircases from entry level kits to Oak space saving staircases.
A Space saver staircase takes up around half the space of a conventional staircase so before you say no we loose too much space concider one of these.
When it comes to Building Regulations and Space saving staircases there are a few conditions.
1. Alternating Tread Staircases save space by having a alternating tread design with part of the tread cut away. The user relies on familiarity and regular use for reasonable safety.
2. Alternating Tread staircases sould only be installed in one or more straight flights in a loft conversion and then only when a conventional staircase meeting the general staircase regulations with a 42º pitch. (No Winder of curved sections, only straight runs or with intermediate landings)
3. It should only be used to access one habitable room, together if desired with a bathroom/WC This WC must not be the only WC in the dwelling.
4. The steps must be uniform with parallel nosings.
5. The Stair Must have handrails to both sides.
6. The Treads must have slip resistant surfaces.
7. There are also requirments to the size of the Tread goings and risers but our advisers will deal with this in the order process.
Phone us on 01952 608853 for a quotation email us
If the jobs worth doing its worth doing well !
Take a look at the assembly process if you choose to order your new space saving staircase in kit form for assembly onsite.
Space Saver Staircases for Lofts