Handrail Configurations Page 5
Use these drawings to work out the stairparts you want to order for your Stair Renovation Project.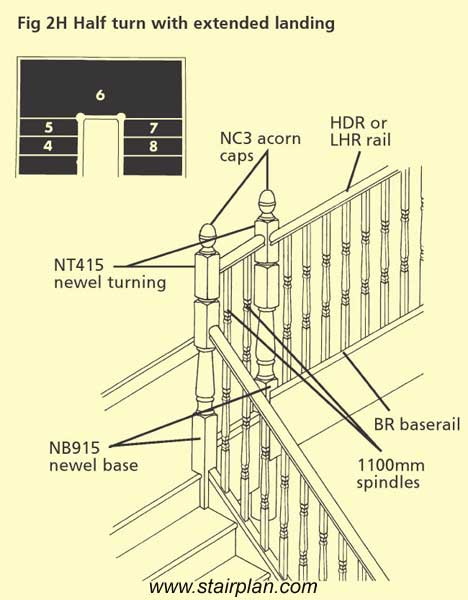 Above you can see a handrail detail often used on Half landing staircases where there is a space between the two landing newel posts, here you can see the handrail has been raised to 1100mm on the landing section.
Handrail to Newel Fixings.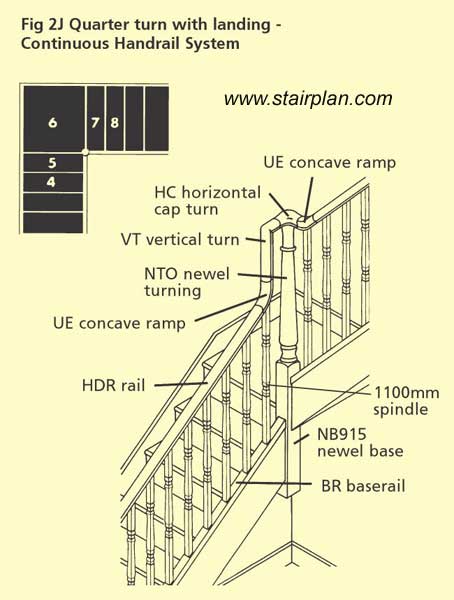 Here you can see a continuous handrail detail where the handrail goes over the newel post. there is a UE up easing and VT vertical turn forming a Goose neck handrail detail coming into a HC horizontal cap that sits on top of the NT0 newel turning that is used with the continuous handrail system. Handrail to Handrail connections are jointed using handrail bolts.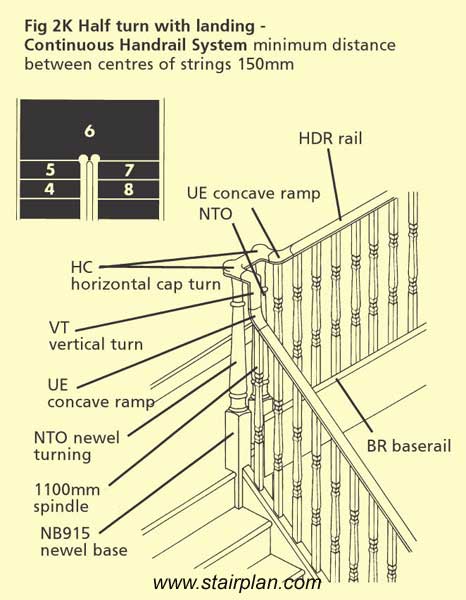 Here you have a Half landing staircase using the continuous handrail system. Continuous handrail is far more labour intensive than conventional post to post handrail installations.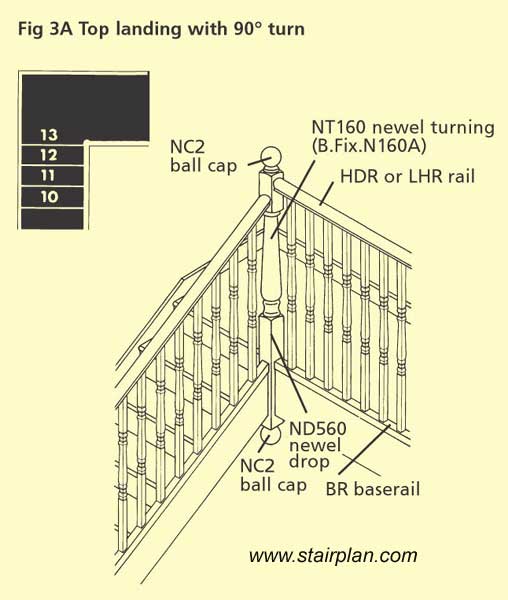 Above - Standard top newel detail the handrail comes up the rake into the NT160 and the landing balustrade comes out of the same stock , the landing handrail height that can be achieved is 900mm or slightly over, 900mm is the minimum landing handrail height required for building regulations on domestic installations, (1100mm is required on non domestic handrail installations)