Z-Vision Staircase Single Winder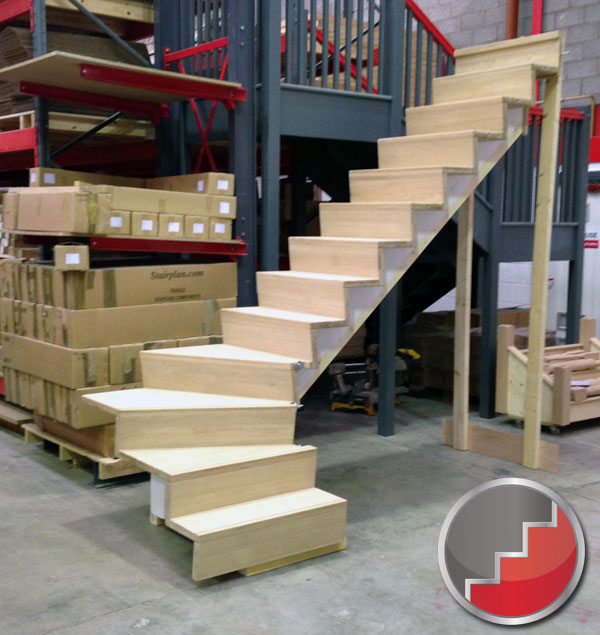 Above a Z-Vision single winder staircase with the Z-Vision sloaping riser design.
The Architectural Design detail of the sloaping riser keeps a`square edge feel to the staircase without a standard round nosing overlap as found on traditional staircases, the sloaping riser detail gives you the extra tread going area as found on traditional staircases with the traditional nosing detail, on this page you can see we offer this detail on winder staircases aswell as straight staircase designs.
Z-Vision Oak Tread and Riser Design supported on Central Engineered Pine Central String Carriage.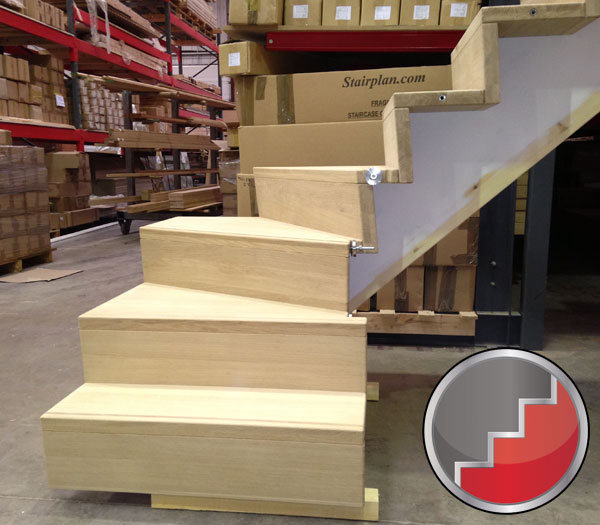 Contrasting Hardwood Tread inlay adds a touch of detail to the staircase and provides a crearer visible edge to the stair tread.
Right Hand single Winder Staircase Layout .
Phone us on 01952 608853 for a quotation email us
Go to the Main Z-Vision staircase page | Z-Vision Double winder staircase and Landing Balustrade | Z-Vision Double Winder staircase with Stainless steel balusters and Euro Handrail