Z-Vision Staircase Design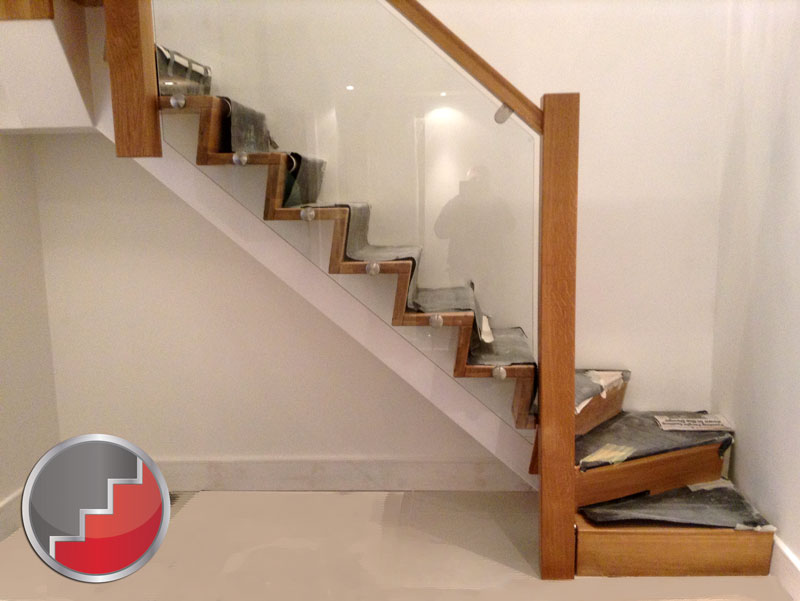 The Z-Vision staircase shown here is a double winder staircase design. Contemporary staircases in wood are a great statement in the home.
Architectural Design.
Z-Vision Oak Tread and Riser Design supported on Central Engineered Pine Central String Carriage.
Oak XV-HR Style Handrail with Bespoke Vision glass balustrade panels supported by SV-BRAC and XV-BRAC Glass Clamps
Heavier 120mm Select Oak Newel Posts
Contrasting Hardwood Tread inlay.
Left Hand Double Winder Architectural Staircase Layout .
Landing Balustrade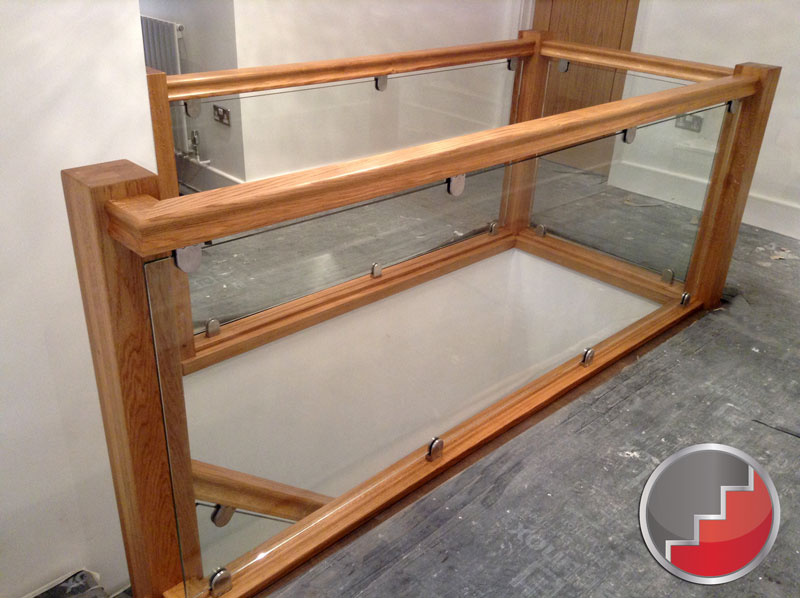 The Landing Balustrade shown here with Large Bespoke Glass Panels supported on SV-BRAC glass Clamps. The Newel Posts are Select Oak 120mm x 120mm, The Handrail is our ZV-HR Profile and the Baserail is our SQ-BR Profile.
Main Z-Vision Staircase page | Z-Vision double winder staircase with euro handrail | Z-Vision single winder staircase showing sloaping risers
Phone us on 01952 608853 for a quotation email us