New Taper Stair Balustrade Parts option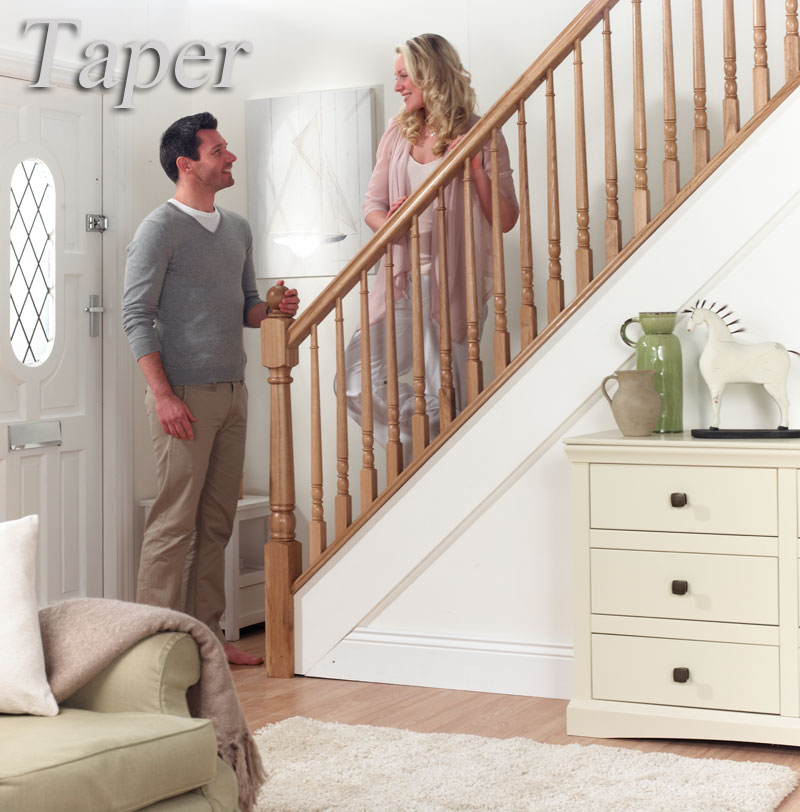 Taper is a new balustrade range from Richard Burbidge this latest range offers a traditional styled range and is designed to be up to 25% quicker to install than conventional stair balustrade parts.
The Taper System uses a conventional baserail system but the tops of the spindles are turned and the handrails are available pre-drilled for the spindles to slot into.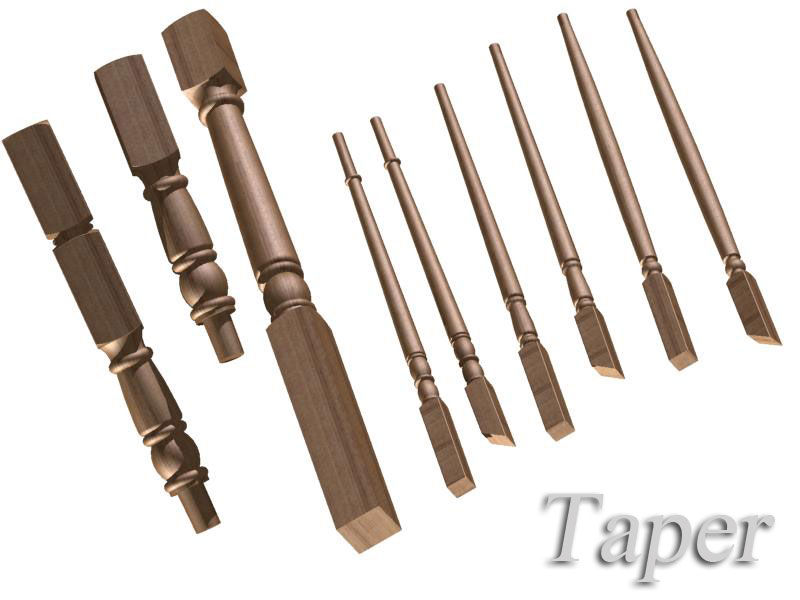 The Newel post design is new for the Taper range and the spindles are all new too.
From left to right we have - Madrid Spindle - Granada Spindle - Valencia Spindle.
The Taper range is available to order through our online store allyourstairs.co.uk.
Instructions for the Taper Stair Banister Parts